In today's time when almost every country is facing the impact of climate change and is taking measures in some form to combat it, terms like Energy Star and LEED have become quite popular. Both Energy Star and LEED are aimed at constructing buildings with minimum environmental impact by changing the way we design, build, and operate them.
As energy costs are likely to soar in future, these programs are set to gain even more importance and popularity. However, not many people know what these programs are all about, where they came from, who they're targeting, and how they're different from one another.
So first let us try to understand the concept behind Energy Star and LEED and what exactly they stand for.
Energy Star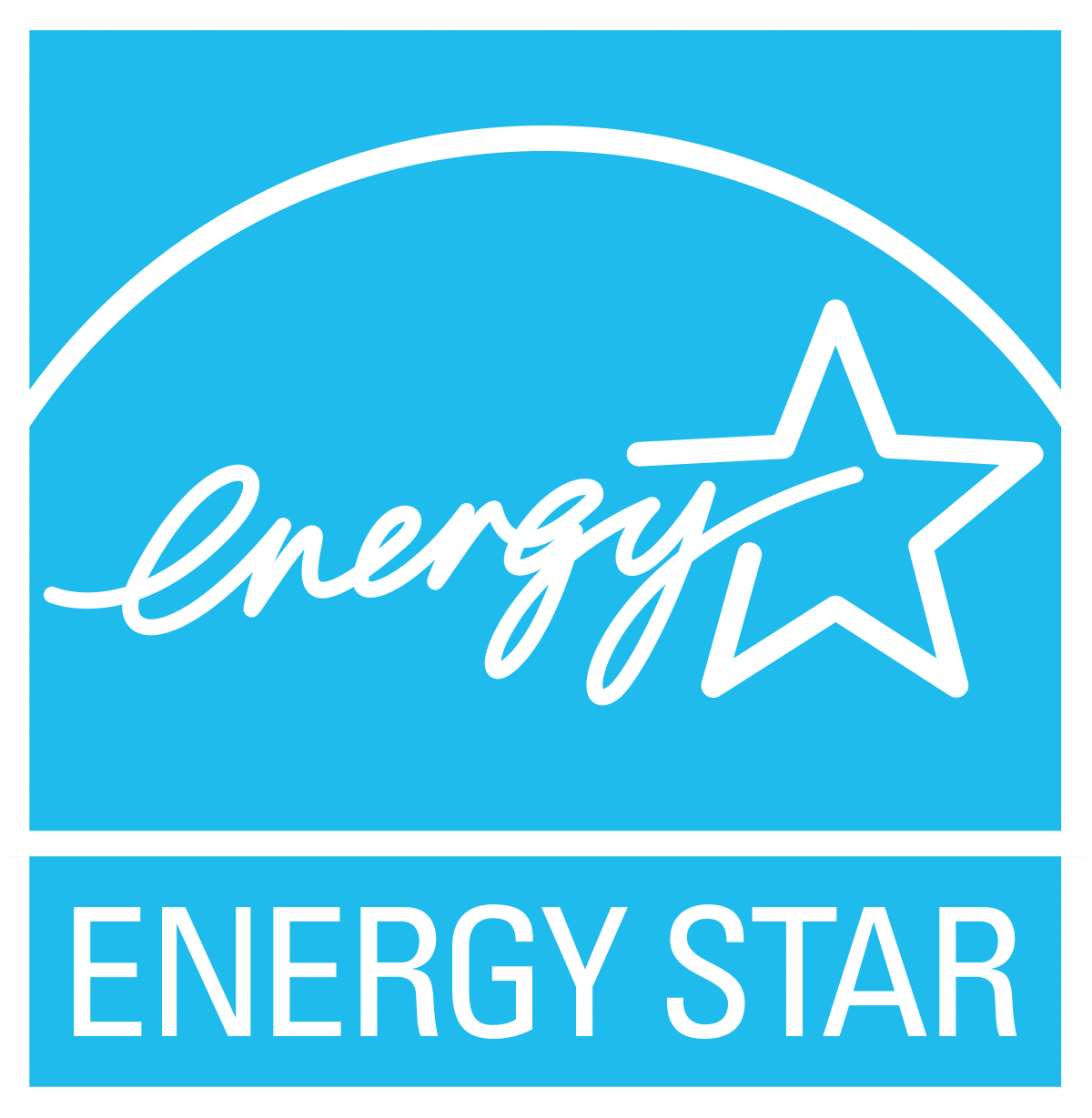 Energy Star is a trusted, US government-backed symbol for energy efficiency helping people save money and protect the environment through energy-efficient products and practices.
The Energy Star program was first developed in 1992 by the US Environmental Protection Agency (EPA) as a method to identify and promote products that are the most energy-efficient.
At its outset, Energy Star rated and labeled computers for their energy usage. Now the program labels more than 35 product categories, including residential and light commercial HVAC equipment, as well as new homes and commercial buildings. So the Energy Star rating program encompasses a wide variety of products.
For labeling commercial buildings, Energy Star evaluates conformance to energy efficiency and indoor environmental standards, primarily ASHRAE (American Society of Heating, Refrigerating, and Air-Conditioning Engineers) and IES standards. 
Briefly, the Energy Star label was established to:
Reduce greenhouse gas emissions and other pollutants caused by the inefficient use of energy; and

Make it easy for consumers to identify and purchase energy-efficient products that offer savings on energy bills without sacrificing performance, features, and comfort.
Products can earn the Energy Star label by meeting the energy efficiency requirements set forth in Energy Star product specifications. The EPA establishes these specifications based on the following set of key guiding principles:
Product categories must contribute significant energy savings nationwide.

Certified products must deliver the features and performance demanded by consumers, in addition to increased energy efficiency.

If the certified product costs more than a conventional, less-efficient counterpart, purchasers will recover their investment in increased energy efficiency through utility bill savings, within a reasonable period of time.

Energy efficiency can be achieved through broadly available, non-proprietary technologies offered by more than one manufacturer.

Product energy consumption and performance can be measured and verified with testing.

Labeling would effectively differentiate products and be visible for purchasers.
LEED 
LEED is one of the most popular green building certification programs worldwide designed by the U.S. Green Building Council (USGBC). It stands for Leadership in Energy and Environmental Design.
We all know that buildings have a considerable impact on our environment as well as on our health and overall wellbeing. Buildings use resources, generate waste and are costly to maintain and operate. Green building is the practice of designing, constructing and operating buildings in a manner that uses fewer resources, minimizes waste and environmental impact, and decreases life cycle costs to achieve increased productivity and better occupant health.
LEED is an internationally recognized green building certification system that provides third-party verification that a particular building or complex was designed and constructed keeping in mind the following parameters laid down by the USGBC:
Increased energy savings

Efficient use of water

Reduced greenhouse gas emissions

Healthier indoor air quality

Increased use of recycled materials

Optimum utilization of resources

Location and transportation

Sustainable sites

Innovation

Reduced costs of operation and maintenance 
Further, there are four different levels of LEED certification – 
Certified 

Silver 

Gold 

Platinum 
The popularity of LEED certified buildings is on the rise because it means that we now have a healthier, more productive space for living and working, while placing minimum stress on the environment. 
Buildings that earn LEED certification offer a multitude of benefits. These range from water and energy savings to improved human health and waste reduction. Further, LEED certified buildings command higher tenant rates and have higher resale value too.
Are Energy Star and LEED competing programs?
The short answer to this question is no!
As an early adopter of energy performance standards, Energy Star helped pave the way for the development of USGBC's LEED rating system. Buildings earn LEED certification upon meeting certain levels of energy efficiency, among other measures. In fact, LEED uses the Energy Star system to empower property owners and occupants with the tools they need to meet these requirements and earn additional credits.
Also, among the LEED prerequisites is a requirement to reduce indoor water consumption by reaching certain performance standards for appliances, which includes the ones labeled as Energy Star. In addition to products, Energy Star also identifies energy-efficient buildings.
Energy Star gives users the tools they need to reach a higher level of building energy performance, therefore positioning them closer to the standards required for LEED certification. 
In short, Energy Star helps make LEED possible. Both the programs are complementary to each other.
You can use Energy Star products in LEED buildings, and use Energy Star's tools, such as Portfolio Manager, to measure a LEED-certified building's energy performance.
And there are many LEED-certified buildings in the private sector that also reach high Energy Star standards for buildings. 
The great thing about both programs is that they get owners thinking about a whole building approach, and life-cycle costs, and get them away from a tunnel-vision focus on first cost decision-making. Both programs give you the tools, the mindset, and the resources for the whole-building approach to be your standard approach to building design, construction, and operation.
Energy Star and LEED are both great programs, and participation in both will be increasingly valuable to contractors in the commercial market. 
What is the difference between Energy Star and LEED?
Perhaps the most important difference between Energy Star and LEED is that while Energy Star is a performance-based certification that is awarded to the top 25% of the most energy efficient of U.S. buildings of its type, LEED is a design-based certification developed by the United States Green Building Council (USGBC) to encourage good building practices and help promote sustainability for both new and existing buildings. 
Achieving the Energy Star means that there is performance evidence based on energy efficiency and indoor air quality that has been certified by a professional engineer and reviewed by the Environmental Protection Agency. LEED recognizes sustainable design in six key areas of human and environmental health. The resulting, actual performance of the building is not considered or measured when a building is awarded the designation. Nearly 50% of LEED points are based on Energy Star criteria.
There are three types of Energy Star certifications:
Energy Star certification for Products
This is the certification that most people are familiar with. When shopping for appliances and electronics, consumers often see a blue sticker signifying Energy Star approval. This sticker demonstrates that the product has been verified to save more energy than traditional models. Energy Star products are independently certified to save energy without sacrificing features or functionality. Consumers look for the blue Energy Star label to save money on their energy bills and to help protect the environment.
Energy Star Certification for New Homes (Residential)
New homes that earn Energy Star Certification deliver up to 30% greater energy savings than a typical new home. Energy Star-certified homes have undergone a process of inspections, testing, and verification to meet strict requirements set by the EPA, delivering better quality, better comfort, and better durability.
Energy Star Certification for Commercial Buildings
Commercial buildings that earn EPA's Energy Star Certification perform in the top 25% of similar buildings nationwide, as verified by a Professional Engineer or a Registered Architect. The following criteria must be met for a property to be eligible for Energy Star certification:
Meet the definition of an eligible property type

Receive an Energy Star score of 75 or higher on EPA's 1-100 scale, which compares a property's energy performance to other properties of that type and accounts for differences in key physical and operational details

Be located in the United States, U.S. Territories, or owned by the U.S. Government
As for LEED, there are four types of LEED certifications as mentioned above (certified, silver, gold and platinum). Regardless of the certification level achieved, all projects must meet mandated parameters laid down by the USGBC. 26 – 32 points earns basic LEED certification, 33 – 38 points earns a silver-level certification, 39 – 51 points earns gold-level certification and 52 points or higher earns platinum certification. The LEED Platinum level certification achieves the highest honor and the LEED Certified level achieves basic, fundamental performance.
 In addition, there are five different types of project categories or LEED rating systems that have been listed below:
LEED Building Design + Construction

– This rating system includes guidelines for new buildings and old buildings undergoing major renovations.
LEED Operations + Maintenance

– This category can be used by building owners and operators to measure operations and maintenance as well as make minor improvements.
LEED Interior Design + Construction – This rating system was designed specifically for tenants leasing a portion of a larger building.

LEED Neighborhood Development – This category integrates the principles of smart growth, urbanism, and green building into the first national program for neighborhood design.

LEED Homes – This was specifically designed for single and multi-family residential structures that are three stories or less.
To sum up, while both certifications promote greater energy efficiency in buildings, LEED certification also includes a broad array of measures that may provide environmental benefits beyond increased energy efficiency. Because of this, it appears that the LEED certification may be generally more difficult to obtain than Energy Star certification. 
Also Read:
While Energy Star rewards a building's energy efficiency, it does not prescribe specific engineering or design measures that the building must use. Certification is ultimately determined by a building's energy use or projected energy use, relative to similar buildings. 
In comparison, LEED requires new building projects to meet specific energy efficient engineering standards during construction. For existing buildings, LEED requires a building to qualify for Energy Star certification as a prerequisite. LEED also requires various other measures that would not necessarily fall within Energy Star's focus on energy efficiency (e.g., indoor air quality measures).
Due to their differences, it is difficult to directly compare the total financial costs and benefits of Energy Star versus LEED certification. Because both certifications allow for significant variability, the costs and benefits of either would depend on an individual project's specifics.
With inputs from:
https://www.energystar.gov/products/how-product-earns-energy-star-label
https://www.thespruce.com/what-is-energy-star-1908482
https://www.contractingbusiness.com/archive/article/20864438/energy-star-and-leed-which-is-right-for-you
https://www.cga.ct.gov/2014/rpt/2014-R-0200.htm