Our Mission
Our mission is to make sustainability resources affordable and accessible to everyone across the globe.
Contact Us
Have feedback or questions for us? Our customer service team loves to help! Contact us today for information on discounts, corporate accounts, scheduling a training session and more.
GBRI Giving Back
We're committed to building strong and vibrant communities where we live and work. We want our communities — and the people and small businesses that bring them to life — to prosper, and we want to help them reach their goals.
GBRI India
GBRI has expanded to India! We offer India specific sustainability courses, USGBC LEED exam preparation, NATA training and other services.
Our Team & Contributors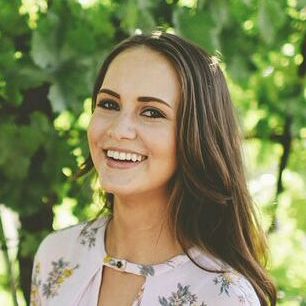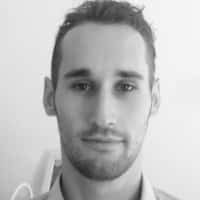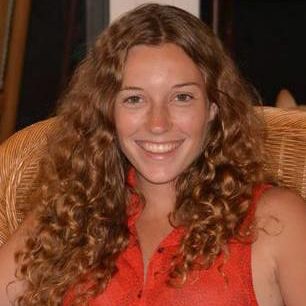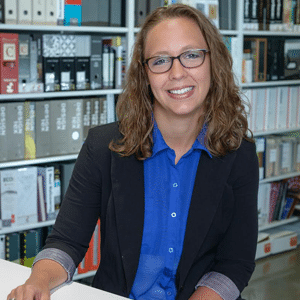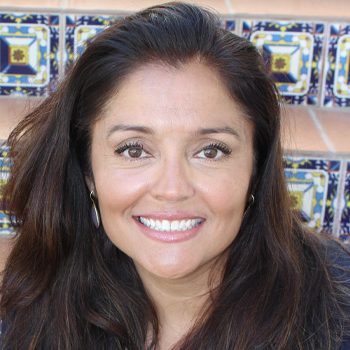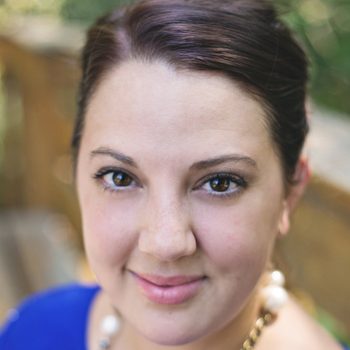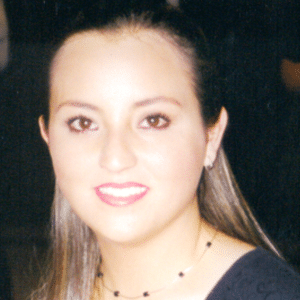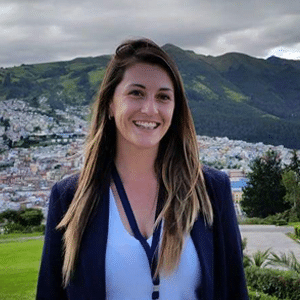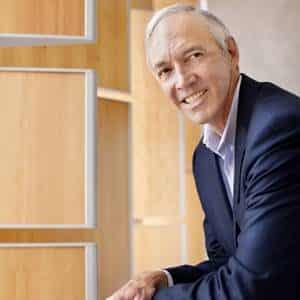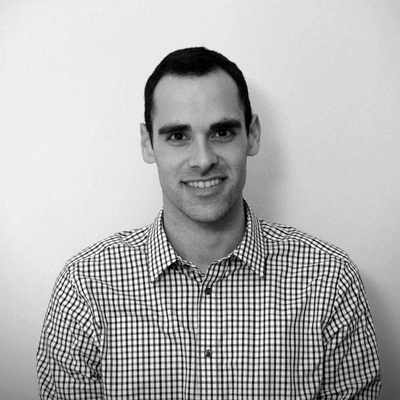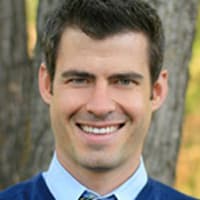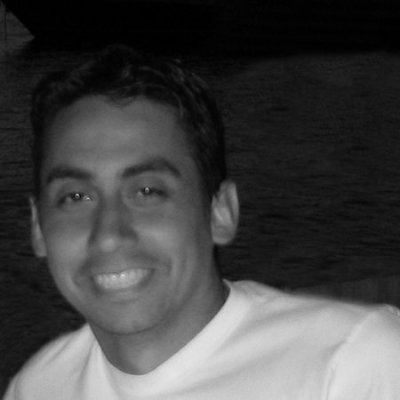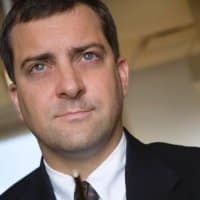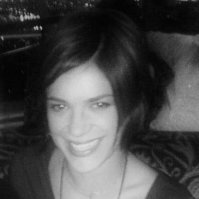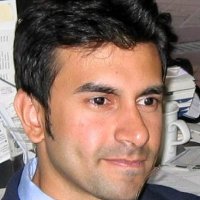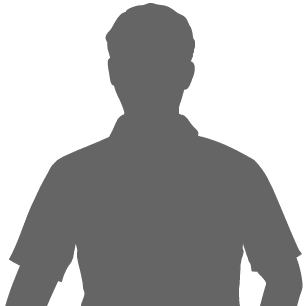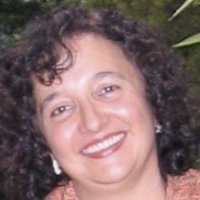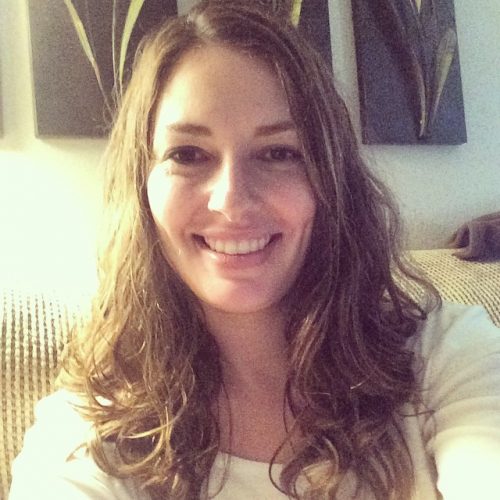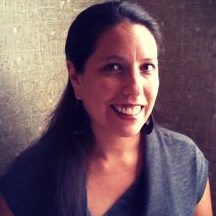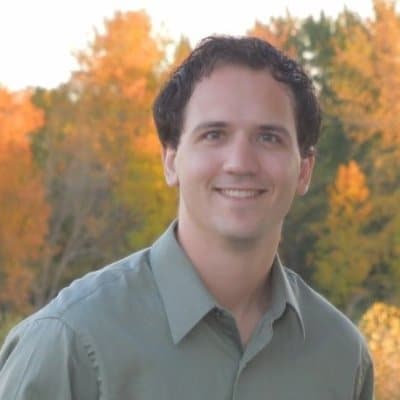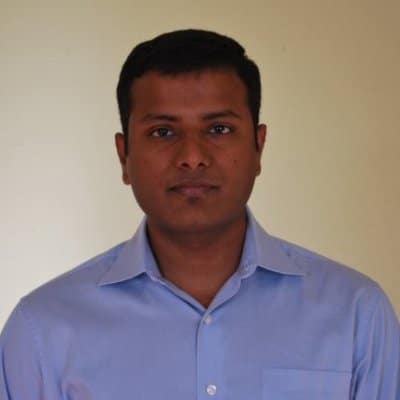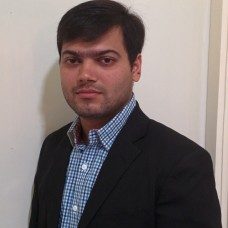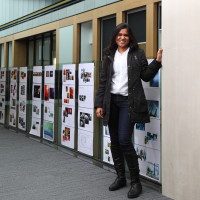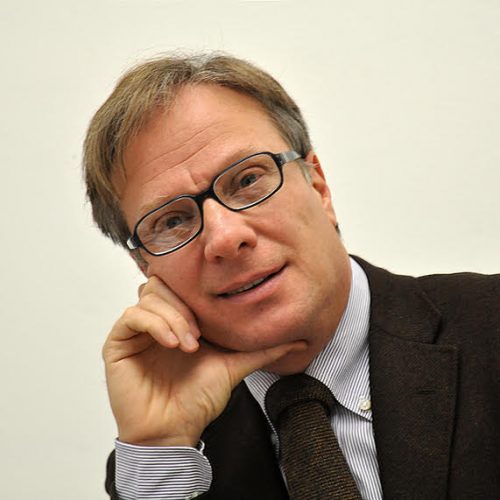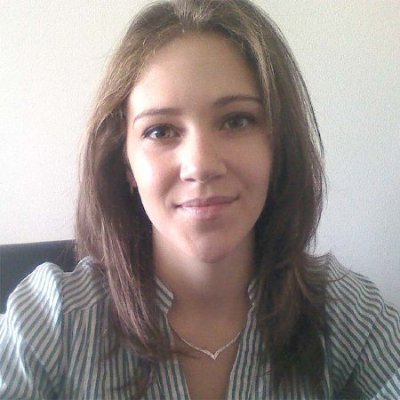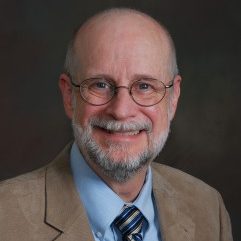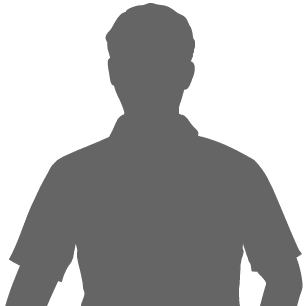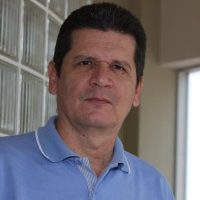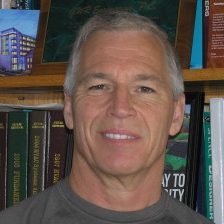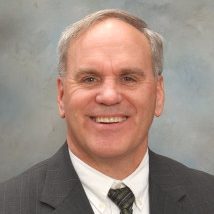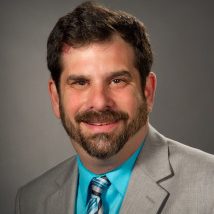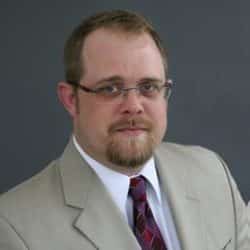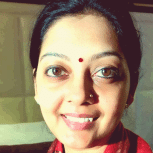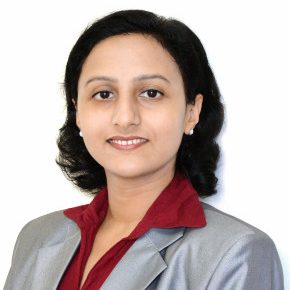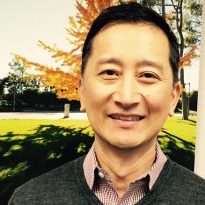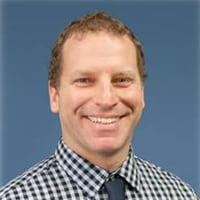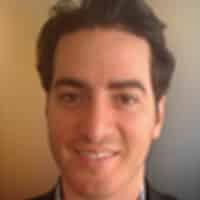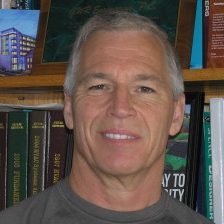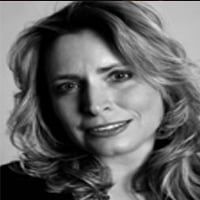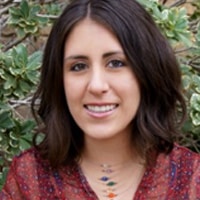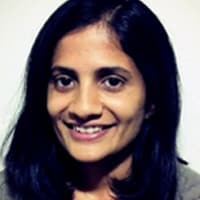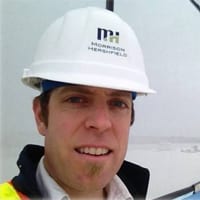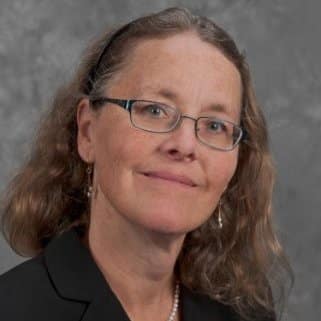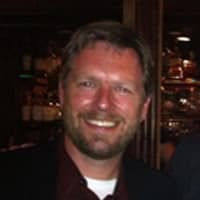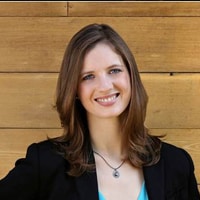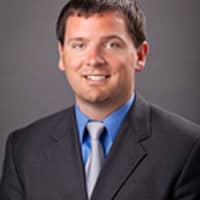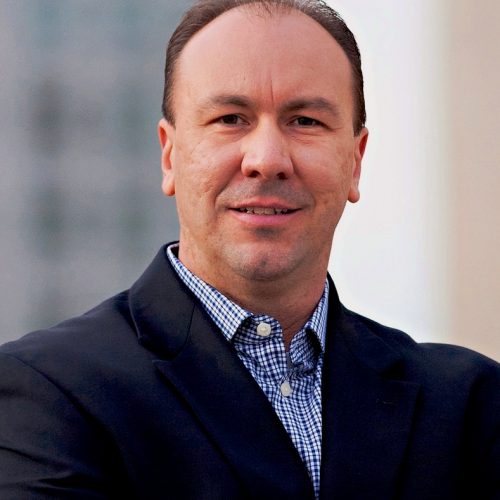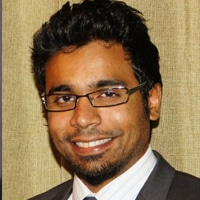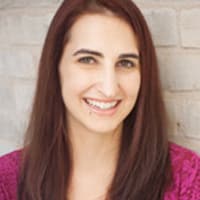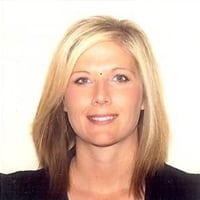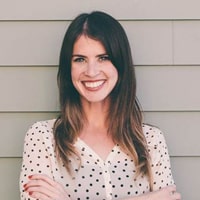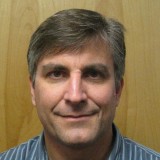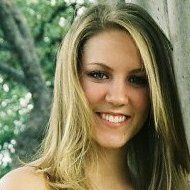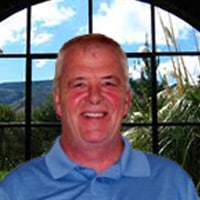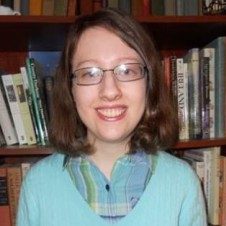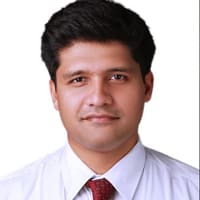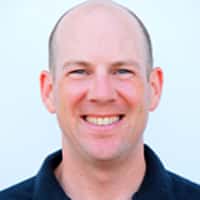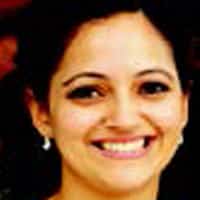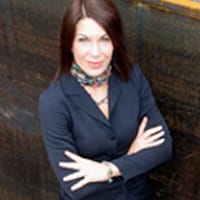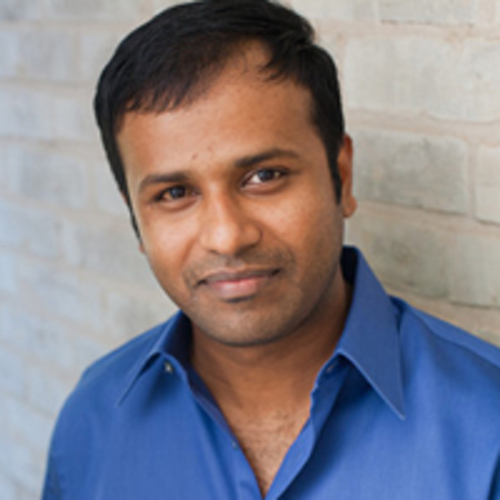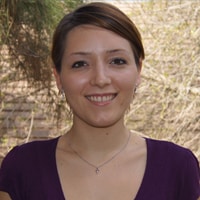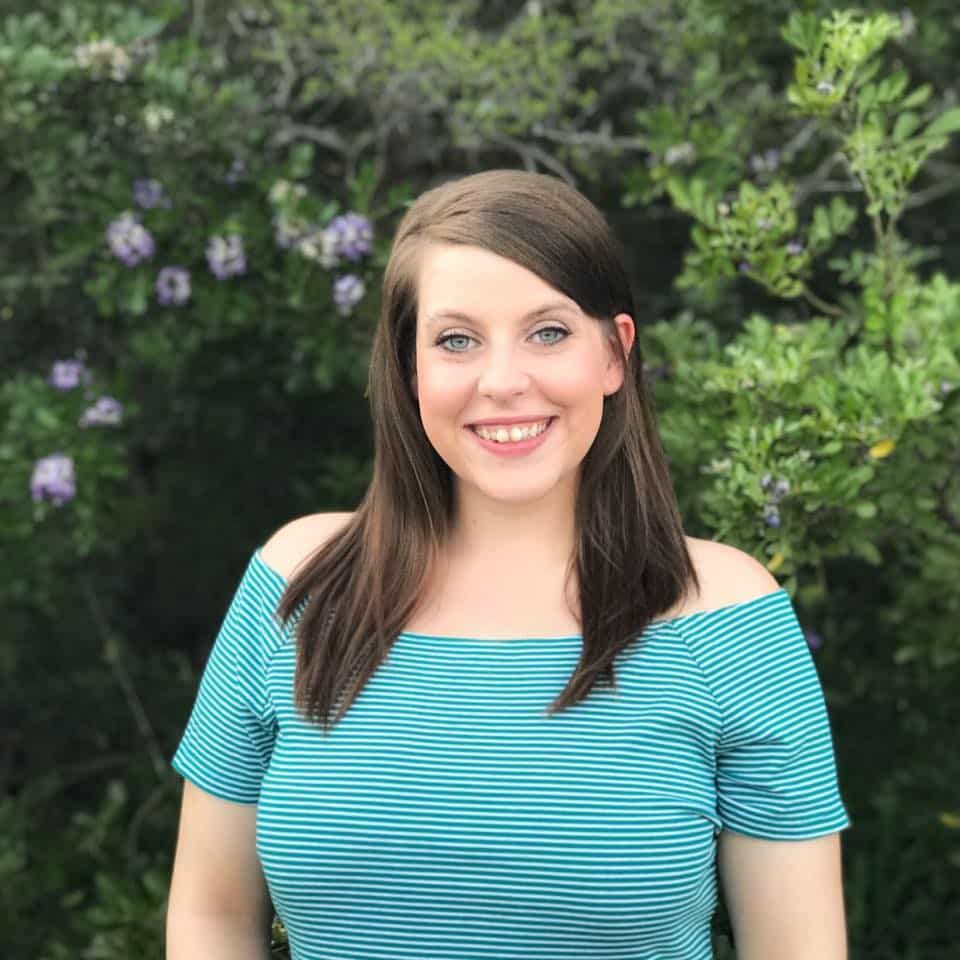 Jacqueline Langhals
Jacqueline Langhals, Focus on Green LLC Jacqueline Langhals is the Managing Partner at Focus on Green LLC, a sustainability-consulting firm that focuses on both the environmental and economic value of designing and building comfortable, healthy, and efficient homes and buildings. She is currently one of the country's first WELL AP's, passing her exam in December of 2015. As a LEED Green Associate and LEED Green Rater, Jacqueline has been able to work on several LEED projects from single-family residential to large corporate offices. She is currently the Emerging Professionals Chair of the USGBC Central Ohio Chapter as well as a member of the Communications Committee and a Board Member. She is currently in her second year as an ADVANCE Ambassador for USGBC National. Jacqueline earned her Bachelor of Science in Architecture at the University of Cincinnati and continued to receive her Master's in Business Administration from Xavier University. Jacqueline became WELL Faculty because she is a passionate advocate for the WELL Building Standard and its ability to have a profound impact on our health and well-being.
Veronica Flores
Veronica is a Senior Associate and Director of Sustainability at RBB Architects with over 20 years of professional experience in sustainability and construction administration with specialty in Healthcare and Higher Education Projects for both new construction and remodel projects of all sizes. She provides sustainable design review on all LEED projects along with hosting in depth sustainability workshops. For large master planning and complex hospital projects, she provides detailed coordinated A/E coordination through planning, design, Agency review through construction and project closeout. She has developed extensive expertise in numerous 3 rd party verification systems, including USGBC's LEED Program, GBI's Green Globes certification, for private, public and government agencies via the GPC building assessment process, ISI's Envision Sustainable Infrastructure Assessment and WELL Certification standards.
Ms. Flores is an active Member of the U.S. Green Building Council Los Angeles Chapter (USGBC– LA) and member of the Greenbuild LA 2016 Host Committee and is on the Greenbuild program team as an education session proposal reviewer for Greenbuild a 3 rd consecutive year.
Tracy E. Brown
Tracy E. Brown is an eco-friendly journalist, educator and content strategist who studied Communication & Information at the University of Tennessee, where she also conducted research on the effect of fungus gnats on farm crops. She prides herself on making sure that consumers get the real deal about the produce they choose to feed their families and works tirelessly to uncover the real meaning of going green. As a writer and reporter for over ten years, her credits include London's facetheory.com, WBIR Channel 10 News, PBS, Pregnancy & Newborn Magazine, Duke University and American Airlines. She is currently based in Atlanta, GA.
Regina Cano
Regina Cano has a degree in International Business with a minor on International Logistics and a Master Degree on Finances. She has over 12 years work experience on the Mining and Oil & Gas Industry. Currently Regina helps GBRI and i-believe.org translate educational courses into Spanish. She also does freelancing jobs focusing on Translation and Voice Over´s.
Julia Guerra
Julia Guerra is dedicated to telling the stories about creating a more sustainable world. She has previously worked at a variety of sustainable tourism initiatives, including in ecotourism, volunteerism, and conservation management. She is currently taking a course in Responsible Tourism Management at Leeds Beckett University. Julia is an avid scuba diver, hiker and globetrotter. You can find many sustainability articles on GBRI platform written by Julia
Neil Cutler
Mr. Cutler has been designing, implementing and managing waste reduction, recycling, composting and zero waste programs for over twenty years. Beginning in 1989, Mr. Cutler spent eight years managing award-winning residential and commercial recycling collection and processing programs for several Northern California communities as General Manager for Pacific Rim Recycling. In 1997, Mr. Cutler founded Synergis to help businesses more effectively manage their waste. To date, the company has won several awards while helping facilities to reduce their waste.
Mr. Cutler has provided waste reduction, recycling and zero waste expertise as a member of the Westchester County (NY) Global Warming Task Force, the City of Oakland (CA) Recycling Task Force, the Katonah-Lewisboro School District (NY) Sustainability Committee, and the Town of Bedford (NY) Waste and Recycling Task Force.
Mr. Cutler makes frequent presentations covering material management, waste reduction and zero waste.
Jerry Yudelson, PE, LEED Fellow
One of the first ten LEED trainers in the US in 2001; trained 4,000 industry professionals in the LEED system through 2008.
Named to the inaugural class of LEED Fellows in 2011.
A sustainability and green building consultant since 2006, with a focus on introducing new technologies into green buildings.
In 2014 and 2015 president of the Green Building Initiative.
The most widely published author in the green building space, with 14 books to his credit since 2006.
Author of the new book, Reinventing Green Building, a comprehensive look at what can be done to accelerate green building adoption &innovation over the next decade.
Janus Welton
Ms. Welton is a Practicing Registered Architect in New York and California, a LEED Project Manager, Sustainable Building Consultant and Educator. She combines Sustainability, Energy Efficiency, Building Biology, and Biomimicry in Architecture, Interior Design, and Planning. She holds a Master of Architecture degree (M. Arch) from the University of Colorado Denver, CO, and a Bachelor of Fine Arts (B.F.A.) from Virginia Commonwealth University and continues to expand her knowledge base with the following certifications:
• LEED AP BD+C, Leader in Energy and Environmental Design, US Green Building Council
• CSBA, Sustainable Building Advisor, Sustainable Building Advisor Institute
• Biomimicry Specialist, Biomimicry 3.8
• Founding Member, Biomimicry NYC
• BBEC, Building Biology and Environmental Consultant, International Institute of Building Biology ™ and Ecology
• Candidate for Passive House Certification
• Candidate for International Living Building Challenge Certificatio
Ross DiLiegro
Ross DiLiegro is an energy and sustainability professional based in New York, NY. He has years of experience in sustainability consulting, LEED project management, corporate sustainability, carbon accounting, renewables, and building energy efficiency. He earned an M.S. in Engineering Management and a B.S. in Mechanical Engineering, both from Syracuse University. Ross is a Certified Energy Manager (C.E.M.) and holds LEED AP O+M accreditation.
Cindy Gilbert
She is an effervescent education 'architect' that aspires to change the world by cultivating the development of humanity's future leaders in education and design. She intend to do this by fostering a culture of awareness and creativity through sustainable, innovative and democratized design, and by deepening interdisciplinary and collaborative experiences.
Craig Schiller
Craig Schiller, Senior Research Associate and Instructor, holds degrees in Geology & Geophysics and Environmental Studies as well as a graduate degree in Sustainable Design from Carnegie Mellon University. He is extremely passionate about the advocacy and advancement of sustainability in both the built environment and education systems. His particular interest is studying innovative green schools that are being used as teaching tools. Craig became a LEED AP in 2009. At GBRI, Craig teaches courses on Net-Zero Buildings, Green Schools, Living Building Challenge, Green Healthcare and LEED exam prep.
Nicole Keeler
Nicole Keeler is an Sustainability Consulting Specialist, Owner at Clear Green Consulting, LLC,.
Devesh Nirmul
Providing expertise in spearheading and operationalizing sustainability, energy management, clean energy and storage, green building, climate change, natural resource management and social marketing / behavior change programs in public, private and non-profit organizations.
Dr. Liliana Diaz Olavarriete
Elizabeth Kertesz
Elizabeth Kertesz, LEED AP BD+C is a Green Building Consultant with more than fifteen years of experience in the construction and development industry in San Antonio, Texas. After working through college and earning a B.B.A. in Construction Management from the University of Texas at San Antonio (2005), she became an assistant project manager in the utility planning department for Cude Engineers, a San Antonio based civil engineering firm. She earned her LEED AP credential when she joined Sustainable Perspectives Group (SPG) in 2008. Since that time she has provided consulting services for more than thirty LEED registered and LEED certified projects throughout Texas, both through her work with SPG and also as an independent consultant. She served as a past vice-chair of the Programs Committee for the USGBC Central Texas – Balcones Chapter, and through the years has taught continuing education courses on sustainability topics such as LEED Construction Project Management, LEED for Existing Buildings, and LEED Exam Prep for various organizations, including Alamo Community College District and the U.S. Environmental Protection Agency
Maria C. Turvin
Maria is a co-founder of One Earth One Body, an online educational site and green marketplace that focuses on sustainability, global advocacy issues, holistic medicine, and charitable giving. She is passionate about helping people (women and young people in particular) to empower themselves and is a firm believer in global community, herbal medicine, and music as both medicine and as pure communication. Maria has a Bachelor's of Arts degree from St. Mary's University and has studied herbalism both independently, as well through the California School of Traditional Hispanic Herbalism and The Human Path. She founded One Earth One Body with the intention of giving back to her local and global communities while educating on and advocating for pressing global issues.
Bob Fassbender
Bob Fassbender graduated from the University of Wisconsin – Madison with a degree in Chemical-Engineering. Following graduation, he spent 3 years working as a Marketing Engineer for Trane C.D.S. In the C.D.S. group, Bob developed and supported design and analysis software, primarily TRACE 700™. In addition to his development work, Bob also traveled around the country as a TRACE 700™ and System Analyzer™ instructor. Bob is also an experienced user with eQUEST energy modeling software. Today, Bob continues training and energy modeling as a LEED accredited professional (with a focus on LEED EA credit 1).
He continues to teach both live and online classes. He is formerly an Adjunct Professor for the University of Philadelphia – Masters of Science Sustainable Design Program.
Naresh Kalla
Naresh Kalla has 7 years of work experience with extensive knowledge covering a wide range of topics including Project Management, Cost Estimating, Project Controls, Scheduling, Real Estate Development, Finance, Building Information Modeling (BIM), Sustainability design and execution, LEED certification.
Andrea Valentini
Mr. Valentini graduated from the Venice Architecture Institute in Italy in March 1986. A senior architect with broad experience gained in green building design,construction management and real estate development. He gained an intensive and broad experience and nearly three decades of professional activity with special attention to all the issues of building sustainability. He focused his experience in the residential and commercial buildings in both new construction,renovation projects and especially on historical buildings. He also speaks at many Green Building events on Green Building rating systems both for professional,institutions and organizations. He is involved also in real estate developments combining all the phases from due diligence, to the preliminary design to the construction phase. He faced also all issues of project management (budget, schedule, procurement, quality, risk,project costs ,operations and maintenance
Brionne Beck
Brionne Beck is a LEED Green Associate with extensive knowledge of green building principles and materials. She has been utilizing her skills and knowledge in this arena as an interior designer across the US, Canada, and Denmark working with both large and small firms. She earned a bachelor's degree in interior design with a concentration in sustainable design from Endicott College. Currently, she has been getting back to her roots on the coast of Maine – exploring the unique vernacular of materials that the area has to offer and applying sustainability knowledge to her own design work and in collaboration with local firms.
Chris Klehm, LEED® Fellow
With over 30 years of experience in green building, consulting and construction, Chris has developed national reputation as a thought leader, trusted consultant and expert teacher for LEED and sustainable building techniques. He has contributed to over 80 LEED projects, and over 44 million square feet of green development, providing every level of customized consulting and support to owners, architects and contractors. With expertise in sustainable goal setting, design strategy planning and implementation, building materials and LEED documentation his experience ranges from one of the first LEED pilot projects in 1999 (Pittsburgh Community Food Bank) to the largest LEED development in the world (Project City Center in 2009).
Chris has provided education and training on LEED and general green building strategies for over 20 years, sharing knowledge and developing skills for international corporations such as Sprint and Tetra Tech, and for general contractors such as Perini Building Company and 40% of the ENR Top 100. As a member of the USGBC LEED Faculty he has taught across the globe on cost effectively achieving LEED certification, designing and constructing green buildings and holistic sustainability approaches. Chris also teaches Commissioning, Energy Auditing and Building Performance and Analysis.
Loren Aiton, LEED AP
Loren K Aiton, Architect
Loren Aiton has been active in the construction industry for nearly 30 years, and a Licensed Architect since 1988. His work includes the design and construction of new and remodeled facilities in both Public Sector and Private Sector projects. Loren has been focused on sustainable building since 2003 and a LEED Accredited Professional since 2004. Loren has completed over a dozen LEED Certifications as Project LEED AP.
Loren is a frequent speaker and educator for Green Building Practices, Sustainability, LEED and the CALGreen Building Code throughout the San Joaquin Valley. A Charter Member of the USGBC Central California Chapter and past president, he currently serves on the Chapter Board as Vice President and Education Committee Chair. Loren has served on the LEED Regionalization Task Force for both LEED 2009 and LEED v4.
Hugo Villegas
Hugo Villegas has more than 20 years of diversified international architectural experience, including more than a decade in Senior Management positions in Design, Construction Administration and Project Management. He has been LEED accredited since December 2011. His practice as an architect specializes in Restaurant and Commercial Kitchen design, where he applies green strategies to minimize waste and promote the well being of customers and owners.
Hugo is familiar with Imperial and Metric systems. He is fluent in English, Spanish and Italian. At GBRI, he is in charge of training Spanish-speaking professionals wanting to be LEED accredited. Hugo is available to bring our training sessions anywhere in Latin America.
Bill Root, PE, LEED AP
Bill Root, PE, president of GWR Engineering, is an Professional mechanical consulting engineer with 26 years' experience in design and commissioning of High Performance building energy systems. He has designed and commissioned over 16 large biomass systems and over 1 million SF of LEED and CHPS projects in VT, NH & ME. He was the first mechanical engineer in VT to be LEED Accredited and the only ASHRAE High-Performance Building Design Certified Professional. He has received numerous awards for energy efficiency design and presented multiple session on high performance and renewable energy systems and Cx. He was involved with the initial Commercial Building Energy Code development for Vermont and more recently with a Taskforce to develop efforts towards an integrated and comprehensive whole-building approach to thermal energy efficiency. He developed a NET ZERO plan for his 3800 sf home/office and was able to successfully implement that plan in 3 years
Rex Lewers, LEED AP, RPA
Mr. Lewers earned a B.A. in Architecture from Iowa State University in 1975. He began his construction career in 1972 in the residential construction industry. In 1977, he became a Property Manager in the commercial banking industry. In 1988, he earned an MBA from Baldwin Wallace College and joined The Albert M. Higley Co. as a Project Manager within the Commercial Interiors Group. He became its Group Leader and a Vice President in 1997. Rex is a Real Property Administrator (RPA) and an associate member of the Cleveland chapter of the Building Owners and Managers Association. In 2008, he secured his LEED® Accreditation (Building Design + Construction, 2010). In 2009, he assumed the role of our corporate officer of Sustainability. Rex is a member of the Northeast Ohio Chapter of the USGBC (U.S. Green Building Council) and Cleveland 2030 District Board of Directors. He currently serves as a GBRI (Green Building Research Institute) Instructor.
Neil Rosen, AIA, LEED AP BD+C, CEM, CHFM, GGP, EDAC
Neil is the Director of Sustainability at the North Shore LIJ Health System, responsible for initiating and coordinating the Health System's Sustainability Initiatives. He leads the effort to facilitate the certification of all system's projects under the USGBC's LEED rating systems. To date he has successfully lead his team to 17 certifications including 2 at the Platinum level and 4 at the Gold level. Neil is the Immediate Past Chairman of the Water Efficiency Technical Advisory Group for USGBC National. Mr. Rosen serves as a Board Member as well as being a Past Treasurer for the USGBC-LI Chapter. He is a Founding Board Member of the Long Island Geothermal Exchange Organization
Sean O'Brien, LEED AP
Mr. Sean O'Brien, LEED AP BD+C is currently a Project Manager and the General Manager for Tetra Tech Inc. Middle East in Qatar, providing operations, marketing and business development services to clients in Qatar and Northeast US region. Working in Project Management, Sean provides a strong strategic prospective as an architect. Much of his career has been spent in the role of contractor and he provides keen insight into project constructability. Sean has served in key positions in the design, planning and construction industry with a focus on quality assurance and quality control, as well as constructability and project implementation. His project experience ranges in size from small renovations to large scale urban development projects up to $4 billion U.S. Sean is a LEED Accredited Professional, with a specialty in Building Design and Construction, and has provided design services and construction services for numerous LEED certified projects. Sean promotes sustainable high performance design and construction through his design research and solutions, speaking at seminars and as a volunteer member of the Green Building Councils in the US and Qatar. Sean recently served as Steering Committee Member and Chairman of the Green Schools Interest Group of the Qatar Green Building Council.
Haripriya Sathyanarayanan, LEED AP BD+C
"Haripriya Sathyanarayanan, GBRI Certified Instructor, is a Total Building Performance and Sustainability Consultant; and LEED AP (BD+C). She has over 13 years of professional experience including in academics and course development. Haripriya currently works for ZEB-Technology Pte Ltd, Singapore as a lead consultant on high performance buildings and in developing energy efficiency roadmaps for projects in Green Healthcare, Commercial and Residential sectors in Singapore, Malaysia, China and Brunei, along with applied research projects in Singapore; with her expertise being in passive design. She is an architect and has a post graduate degree in Building Science from NUS Singapore. Haripriya has recently moved to India to further business development, operations and research".
Divya Nambiar, PMP, LEED AP BD+C
Divya Nambiar, Instructor, LEED AP (BD+C), PMP is an Architect and holds a Masters degree in Building Engineering and Management from School of Planning and Architecture, New Delhi. She is also a visiting lecturer in Sustainable Design and Project Management at several international universities in the Middle East. Divya has been involved in Sustainable Design and LEED specific trainings at government and corporate organizations in UAE to align practices in line with the Dubai Green Building Regulations. Her research extensively focuses on integrating innovative sustainable development within defined project management framework leading to successful and cost-effective projects
Veronica Flores, LEED AP, GGP
Verónica GBRI Instructor, is the Sustainability Practice Lead and an Associate with RBB Architects Inc. She has over 19 years of professional experience in sustainability and construction administration with specialty in Healthcare and Higher Education Projects for both new construction and remodel projects of all sizes. She provides sustainable design review on all LEED projects along with hosting in depth workshops.
She has an Urban Planning and Political Science Degree from UCLA, Construction Management designation from UCLA and currently working on a Master of Science in Green Building.
She is A LEED AP BD+C and a Green Globe accredited Professional and was the first in California to achieve Guiding Principles Compliance Professional designation. She is an active USGBC member and is on the Greenbuild program team as an education session proposal reviewer for upcoming 2015 Greenbuild
Paul Wingco, CEM, LEED AP
Paul Wingco, CEM, LEED AP has over thirty years of combined experience in facilities operations and energy management. He began his career as a control specialist in the US Air Force and has been active in the field of building energy management systems, mechanical and engineering services, central plant operations, utility metering, monitoring based commissioning (MBCx), energy management, and sustainable operations in the higher education environment for the last twenty years. He currently serves as Energy and Sustainability Manager for California State University, Long Beach. Paul has a BS degree in Construction Engineering Management from CSU Long Beach and a MBA from Vanguard University. He is a Certified Energy Manager with the Association of Energy Engineers and is a LEED AP O+M accredited professional with the US Green Building Council.
Stevan Vinci
Stevan, GBRI Instructor, is the Sustainability Practice Lead for Morrison Hershfield's Pacific Northwest offices. He provides green building envelope/durability consulting on high performance buildings and sustainability projects in the US, Canada, Europe and China. He is the co-chair of Cascadia GBC's High Desert Branch Collaborative, he serves as both Faculty and as a LEED reviewer for the CaGBC and is also on the USGBC's LEED Stories from Practice Review Team. Most recently he was a key contributor to the USGBC for the education component of the new online reference guide for LEED v4 for the new Building Envelope Commissioning requirements.
Paulina Marinkovic
Paulina, GBRI Instuctor, is a Sustainability and LEED AP O&M Consultant. She works for Samba Energy developing energy efficiency and renewable energy projects and advising clients how to turn their existing properties in to more sustainable and efficient ones based on LEED guidelines. Paulina has a degree on Environmental Management an Global Climate Change from Harvard University, volunteers with the USGBC for their Green Apple event and provides advisory on water crises and management to a non-for-profit group: Women and Water Crises in Latin America.
Michael Hidary
Michael is the Co-Founder of Samba Energy. He built a platform that analyzes residential, commercial and non- profit/gov't client sites for sustainability and renewable energy. Through its proprietary software and national affiliate network, Samba manages the installation of technologies such as solar, energy storage, EV charging stations, demand response, lighting, and much more; measures that can eventually can lead to LEED certifications for buildings utilizing government programs that reduce the costs and maximize ROI. Michael serves on the board of Americans for Clean Energy, a political association for the renewable industry in Washington, DC and of SmartTransportation.org, an advocacy group dedicated to clean tech transport solutions.
Bill Root
Bill Root, PE, president of GWR Engineering, is an Professional mechanical consulting engineer with 26 years' experience in design and commissioning of High Performance building energy systems. He has designed and commissioned over 16 large biomass systems and over 1 million SF of LEED and CHPS projects in VT, NH & ME. He was the first mechanical engineer in VT to be LEED Accredited and the only ASHRAE High-Performance Building Design Certified Professional. He has received numerous awards for energy efficiency design and presented multiple session on high performance and renewable energy systems and Cx. He was involved with the initial Commercial Building Energy Code development for Vermont and more recently with a Taskforce to develop efforts towards an integrated and comprehensive whole-building approach to thermal energy efficiency. He developed a NET ZERO plan for his 3800 sf home/office and was able to successfully implement that plan in 3 years.
Diana Webb
Diana Webb, is a graduate of the Kriger Institute and UMKC School of Law. She utilizes her analytical background and writing creativity to actively publish articles in journals and write blogs for GBRI. She teaches courses on International Green Construction Code, Green Globes and Energy Star. In her free time, Diana enjoys exotic traveling, ancient knife collecting, and international cooking.
Quisa Reyes
Quisa Reyes, holds a degree in architecture and sustainable design. She has been an active member with USGBC and has been the membership chair and events coordinator for the student chapter at University of Texas at San Antonio for two years. At GBRI, she has performed sustainability research on several of our continuing education courses like Green Materials, Green Washing, Sustainable flooring and Sustainable neighborhoods. She is studying for her LEED AP exam, and plans to further her knowledge in the green building industry to help achieve her goal of saving the planet
Deepika Sangoi
Deepika Sangoi, Senior Research Associate, holds bachelor's degree in Architecture and graduate degree in Interior Design from Arizona State University. She has worked on various architecture and interior design projects in India. She has a deep interest in sustainability and is a LEED AP BD+C. At GBRI, she has performed research on many of our CE courses and exam prep materials for BD+C and ID+C specialty. In her spare time, she enjoys cooking and traveling.
Jamie McKay
Jamie, GBRI Instructor, is a Principal at Morrison Hershfield Limited in their Ottawa, Ontario, Canada Office. He has worked across
Canada and USA on LEED and Green projects in the area of Building Science, specializing on high performance building envelopes, green roofs, building durability, building envelope commissioning and natural building materials. Jamie has acquired a wide range of knowledge in sustainable design and building science through his experience at Morrison Hershfield, USGBC/CaGBC lectures, University teaching , CaGBC Review team and Material Technical Advisory Group (TAG). Jamie is the CaGBC's credit champion for the LEED® Building Durability credit.
Lisa Rephlo
Lisa Rephlo, Instructor, holds a BS in Mechanical Engineering from Kansas State University and a MBA in Finance and Business Economics from The University of Chicago- Booth School of Business. Lisa provides Operations Consulting, Strategy Implementation, and Project Management for Slipstream LLC and is an instructor at Colorado State University.
Laurel McEwen
Ms. McEwen, BS, MBA, is the VP of EPD Services at Climate Earth, where she manages a suite of EPD solutions that allow enterprises to cost effectively meet stakeholder expectations, communicate environmental impacts clearly, and mine life cycle assessments for increased insights. An LCA Professional, Laurel has over 10 years of experience training and consulting on LCA with Fortune 500 companies. Between 2007 and 2012 she developed the world's largest LCA on-line training program, trained over 300 LCA practitioners, and launched the world's first LCA training certificate program, partnering with ACLCA for professional certification testing.
Matthew Colglazier
Matthew attended The Ohio State University where he studied architecture, graphic design and photography. Over the past two decades he has worked in both the design profession and as a general contractor and is a past Project and Sustainability Director at the largest brand consultancy in the world. In 2011, with his partner (and wife) Donna, he founded briteHAUS Design, a commercial property assessment and sustainability consulting firm. Since 2008, Matthew has been a LEED accredited professional.
Melanie Loftus
Melanie Loftus is a healthy materials and green building consultant at Healthy Building Science. She has contributed to courses for GBRI concerning hazardous materials and the red list. Currently she advises owners, construction teams and designer on healthy materials selection for several different projects. Melanie has a Master of Environmental Management from Yale School of Forestry and Environmental Studies.
Kyle Frandsen
Kyle Frandsen, Instructor, holds a BS in Consumer Economics from The University of Georgia as well as a MS in Building Construction and Construction Management with a concentration in Sustainability. Kyle is a LEEP AP BD+C and serves as a Sustainability Project Engineer at Balfour Beatty Construction.
Jason Lee
Jason Lee, LEED AP O+M serves as Strategic Alliances Director, overseeing enterprise Sustainability, Supply Chain Optimization and 3rd party operational compliance for a national Building Service Contractor. Recognized as a dedicated sustainability subject matter expert for over 15 years, Jason specializes in sustainable transformations for the built environment that require zero capital investment. As one of the nation's first LEED Accredited Professionals with a specialty designation in Operations and Maintenance, Jason has assisted majority of Fortune 100 companies and some of the nation's largest Higher Education campuses/K-12 school systems in various roles resulting in increased sustainability related performance. Jason also served our nation in the U.S. Army during Operation Desert Storm and is an active member of his local American Legion Post 119.
Emily Vella
Emily Vella, Instructor, holds a BS in Mechanical Engineering from Rose-Hulman Institute of Technology and a MS in Environmental Management & Sustainability from the Illinois Institute of Technology. Emily is a LEED AP with a specialty in Homes. Before becoming a stay-at-home-mom, she served as a Technical Building Consultant at Earth Advantage Institute in Portland, Oregon.
Jeffrey Mathews
Jeffrey Mathews, GBRI Instructor, holds a bachelor's degree in electrical engineering from the University of Houston. As a solar engineer and trainer, he has been involved in solar PV training and consulting. Jeffrey has hands-on project experience in designing and implementing solar projects for residential and commercial entities both domestically as well as internationally. He plays a very active role in solar advocacy groups in San Antonio and Austin Texas, while participating in monthly solar contract meetings in cities around the state to stay current with the ever changing and dynamic solar industry. He has conducted training workshops at the University of Houston for over 8 years, training students in general and industry specific skills related to solar.
Rebecca Jaume-Brown
Rebecca Jaume-Brown, has her B.S. in Architecture from Georgia Institute of Technology, and is a LEED AP with specialty in Interior Design and Construction (ID+C) and Neighborhood Design (ND). At GBRI, She teaches courses on Day lighting, Site Design, Building Information Modeling, Green Washing, Energy Star, Sustainable flooring and LEED Exam prep. When she isn't creating top-notch CE courses for your professional edification, she enjoys visiting museums, painting, and baking vegan treats.
Gina Payne
Gina Payne, Instructor, is a Registered Interior Designer who is also a LEED AP ID+C. She eanred her Bachelor of Fine Arts degree in Interior Design from Maryville University of Saint Louis. Gina has over 15 years experience in corporate and residential design, strategic planning and forecasting as well as project management.
Erin McFarland
Erin McFarland is a Sustainability Research and Writing Professional based in Boulder, Colorado. Erin began her career in sustainability communications in Chicago, at an international architecture and design firm focused on energy-efficient and sustainable buildings, cities, and master plans. She spent the last several years at a consulting firm working in energy-efficiency program implementation for utilities and municipalities.
Michael Vachon
Michael Vachon, Instructor, serves as the Southwest Division Virtual Design and Construction Director at Balfour Beatty and is a LEEP AP BD+C. Michael holds a BS in Construction Management from California Polytechnic State University- San Luis Obispo and is an expert in Building Information Modeling.
Mark Hosterler
Mark Hostetler, Ph.D is an associate professor at the University of Florida. He is interested in the design and management of "green" communities, and focuses on biodiversity conservation. Along with his students and colleagues, he is conducting a number of different local, national, and international projects centered around urban biodiversity conservation. At GBRI, he teaches a 4-part series of courses on Conserving Biodiversity in Subdivision Development.
Aubrie Herring
Aubrie is currently employed at GBRI as the Assistant to the Director in the Office of Sustainability. At GBRI she works closely with course instructors, architects, engineers and LEED associates to create courses, improve their skill set and enhance their careers. Aubrie has a one-on-one relationship with many of GBRI specialized course instructors and enjoys the daily correspondence she receives from each of them. She also looks for ways to help green building professionals by offering them access to high quality green building and sustainability courses. Aubrie is hard working, optimistic and provides valuable input in the GBRI workplace. She is part of various projects for GBRI and is great with networking and multitasking.
Ray Wohlfarth
Ray Wohlfarth is president of Fire & Ice Heating & Cooling and author of Lessons Learned in a Boiler Room. Currently he is the columnist at PM Engineer Magazine. He is a boiler room specialist with experience in energy efficiency, construction, construction management, renewable energy, and much more. GBRI is proud to have him as a contributor to our online education courses. Ray teaches a course on high efficiency boilers for new and existing buildings.
Jessica Foster
Jessica Foster, GBRI Blog writer, studied history at prestigious Furman University, where she encountered the concepts of green living and sustainability for the first time. Her interest piqued, she spent a semester living in one of the "eco cottages" by Furman's lake. Jessica carried this new appreciation for the environment with her as she left to pursue her writing career. A skilled freelancer, she now writes blogs for GBRI and its affiliates, GBRI India, LEED CE Academy, and LEEDv4. In her leisure time, she enjoys photographing the wildlife in her backyard and playing with her two Shetland Sheepdogs.
Ar. Ajai Chandran.C.K
Ar. Ajai Chandran.C.K, Advisor & Senior Director of India Operations, is leading GBRI expansion and operation team in India. He is a practicing Architect-Planner-Valuer, holds a graduate degree in Architecture, B.M.S.C.E, Bangalore University, a Master's Degree in Urban and Regional Planning, I.D.S, Mysore University, Masters Application Program in Geographic Information System (MAP GIS), Pentasoft Tehnologies Limited, Diploma in Advanced Architectural CAD, AUTODESK, Inc, U.S.A, Diploma in Multimedia from Aptech Ltd, Arena MULTIMEDIA, U.S.A. He is actively involved with sustainable professional practices, academics, consultancy, including institutional development. Ajai has Fifteen Years of Consultancy Experience which includes Eleven years of Teaching Experience in Architecture.
Dave Pratt
Dave Pratt is a Professional Mechanical Engineer (PE) in the State of Texas, and is also a Certified Energy Manager and LEED AP. David has a BS in Engineering from the University of Michigan and an MS in Engineering Management from the Air Force Institute of Technology. David has 11 years of experience in Air Force Civil Engineering, Military Construction and Sustainable Design. At GBRI, Dave teaches courses on Energy efficient HVAC, Passive building strategies, Net-Zero for Government Buildings, Going beyond the Executive Order and Home energy efficiency articles.
Ankita Shukla
Ankita Shukla, Director of India Operations, holds a graduate degree in Sustainability from Columbia University and a bachelor's degree in Environment and Business from University of Waterloo. Ankita recently moved to India to advance and integrate sustainability principles in business practices, operations, research and development. Ankita is leading GBRI's expansion and operations team in India.
Kimberly Dickey
Kimberly Dickey is the owner and principle designer of KD Ecotistical by Design and is currently the president of Iowa Renewable Energy Association (I-Renew). Kimberly's applied solutions to contemporary sustainability challenges are informed by the concepts and methods of her anthropological training. Kimberly seeks solutions to contemporary sustainability challenges, enhancing her skill-set through the study of sustainable site design, land-use planning principles, and applying her business acumen to assist others in their sustainability goals. At GBRI, Kimberly teaches courses on building commissioning, xeriscaping, and renewable energy for green buildings.
Jeslin Varghese
Jeslin Varghese, Director of Sustainability, holds a degree in Civil Engineering and a graduate degree in Construction Management from Texas A&M University. Originally from India, he is uniquely positioned to bring an Eastern perspective and marry it with western education and business strategies. Jeslin is a LEED AP with specialty in building design and construction (BD+C) and Operations and Maintenance (O+M) and a Project Management Professional (PMP). An avid believer in sustainability, Jeslin brings enormous talent and engineering experience from the many green residential and commercial building projects he has worked on both in the US and overseas. At GBRI, Jeslin teaches courses on Energy efficiency, water efficiency, LEED v4, Exam Prep and manages Project experience sessions.
Felicia Fuller
Felicia Fuller, Client Relations Coordinator, currently attends San Antonio College and is aspiring to receive her associates in architectural computer aided drafting and design. She is based out of our home office in San Antonio, TX where she manages our customer service department. Felicia strives to achieve the best customer experience possible for all of our clients here at GBRI. Felicia also manages auto reporting for GBCI for all our students. In her free time she enjoys spending time with her family and finding new environmentally friendly ways to clean her house.
Kayla Gerstenberg
KAYLA GERSTENBERG, Director of International Affairs, works closely with Universities around the world to best integrate sustainability into their respective Architecture and Engineering curriculum. Kayla is a LEED Green Associate and holds a degree in Business Administration from Texas A&M Corpus Christi. Kayla has also been featured as a course instructor in the past, leading courses on topics such as LEED v4.0 and Facing Off: Green Globes vs. LEED v4.0. In her free time, Kayla enjoys traveling and spending time with her family.