WELL AP v2 Exam Prep Now Available!
Enhance your resume with the impressive new WELL AP credential.
We are so confident you will pass your WELL AP exam by following our recommended roadmap that we offer a 100% money-back guarantee*. If you follow our roadmap and do not pass the exam, you will receive a full refund on your exam prep. With GBRI's help, you can earn the impressive WELL AP credential and take your career to the next level.
A WELL AP credential distinguishes building professionals who have in-depth knowledge of the WELL Building Standard, building codes, and standards in the sustainability industry. GBRI's Study Materials allow you to earn your WELL AP in as little as 5 weeks through on-demand modules or 6 weeks through live sessions. You can attend live exam prep sessions online or use self-paced, online modules based on your schedule and preferences.
*Some conditions apply. Registrants must complete the entire exam preparation package and recommended roadmap, as well as successfully pass all mock exams prior to taking the WELL AP exam.  Should all measures be taken as advised and the registrant not pass the exam, GBRI will refund charges for the exam preparation package purchased.  Documentation of exam date and score are required.
We also offer discounts for students, military, groups, small businesses, and corporations. Contact pathway@gbrionline.org for more information.
WELL AP V2 MOCK EXAMS | ON-DEMAND
Simulated Practice Tests/Mock Exams

Accessible on all platforms and devices

Developed by industry experts

Answer explanations for each question

Timed mock exams designed to simulate the real exam
ALL-INCLUSIVE WELL AP V2 EXAM PREP - STUDY WITH WELL FACULTY | ON-DEMAND
Answer explanations for each question

Everything you need to prepare for your WELL AP V2 exam

Pass your exam on the first try – guaranteed
ALL-INCLUSIVE WELL AP V2 EXAM PREP -STUDY WITH WELL FACULTY | LIVE
6 Live, online exam prep session

Everything you need to prepare for your WELL AP V2 exam

Pass your exam on the first try – guaranteed (100% Pass Rate!)
Platinum
Ideal for life-time learners with access to all our courses
LEED Green Associate Exam Prep

Access to 250+ Premium Sustainability Courses, Articles
Not sure our exam prep is right for you? Register for the first session for FREE which allows you to try the series before you buy!
It makes me extremely happy to recommend the WELL AP V2 Exam Prep for anyone who wishes to get certified on WELL with success on the first attempt. It was the best decision I could have made for my career in sustainability. Jeslin and Felicia worked with us closely, providing the proper material and a detailed roadmap for us to easily follow during 5 weeks. It's a great course for professionals with busy schedules, by far! I also got to meet some extraordinary people from all over the world who I can now call WELL AP colleagues! Thanks to the whole GBRI team to help me thrive in my career. We'll definitely see us again, very soon!
I must say the course offered by GBRI has been brilliantly structured. It helped me tremendously in acing the WELL AP exam on my very first attempt with a score of 192/200. Both the audio and video lessons helped improve my understanding of every concept ,accompanied by plenty of mock tests which resonates with the fact that a good online course must involve plenty of practice. The study materials and tools made me feel very confident when I sat for the exam. I strongly recommend this course to everyone planning to take this exam !
Well certification focuses on people's health and wellness. I've started my Well journey in late November 2022 and it's exciting to start 2023 with something novel in the health and wellness of people in buildings. Thanks to GBRI and Jeslin Varghese for their amazing Well AP study package/mock exams.
This is a good overview course covering the specifics of the WELL standard and certification process. It gives a high level, but quite comprehensive, coverage of the standard detailing all 7 concepts and their associated features, as well as a walk-through of the certification process from beginning to end.
I reached my goal of clearing the WELL AP exam with a passing score of 190 and received my certification from IWBI. Special thanks to Jeslin Varghese and his team GBRI for the WELL AP study course. With the help of their WELL study course content, I could focus on my efforts on the most pertinent information for exam preparation.
Jeslin's class was informative and prepared me to pass the WELL AP exam with no problem. The whole topics were just great! I found it all to be just right. I found the training excellent and could answer all questions asked and delivered the course in an interesting format.
I successfully passed my WELL Accredited Professional exam from the first attempt using GBRI's comprehensive study materials, I enjoyed the ease of taking courses online at my own pace, and the 5 weeks road map helped me stay consistent & focused
This course is great for those who have no WELL experience as well as those with significant WELL experience as it covers the entire WELL Building Standard in plain language with case studies and examples that assist you in comprehending the preconditions and optimizations. I would certainly recommend this course to those new to WELL, aspiring WELL APs, current WELL APs, and seasoned WELL APs.
I am preparing for my WELL AP exam and I found this course really helpful for covering pretty much everything about the WELL Building Standard (including all features by concept).
Many thanks to International WELL Building Institute (IWBI), Frank Zang, Jeslin Varghese, and GBRI for their support and guidance. Glad to be part of this community and looking forward to implementing the strategies to enhance human health and well-being in the built environment.
The exam prep course for the WELL Exam was a fundamental to achieve my WELL AP certification, it made it much easier to manage all the material and understand the different subjects applying it to a project, I really recommend it for busy people because it concentrates on the important details and info. Jeslin the instructor and all the GBRI team was very attentive, the live classes, the materials, the roadmap, the whole course and all the explanations and tips where on point, It was also very helpful to study with a group of people with the same goal.Thanks again GBRI
Sign Up For Our Email List
Stay informed about upcoming events, industry news, and special offers/sales. Subscribe to our email list today & receive a special offer. *Offer will be sent to email address entered below.*
important things you should know
Intro to WELL v2 & becoming a WELL AP
WELL AP Exam Prep: 10 Things and WELL Certification
WELL v2 - Are you ready for what's next? - Dubai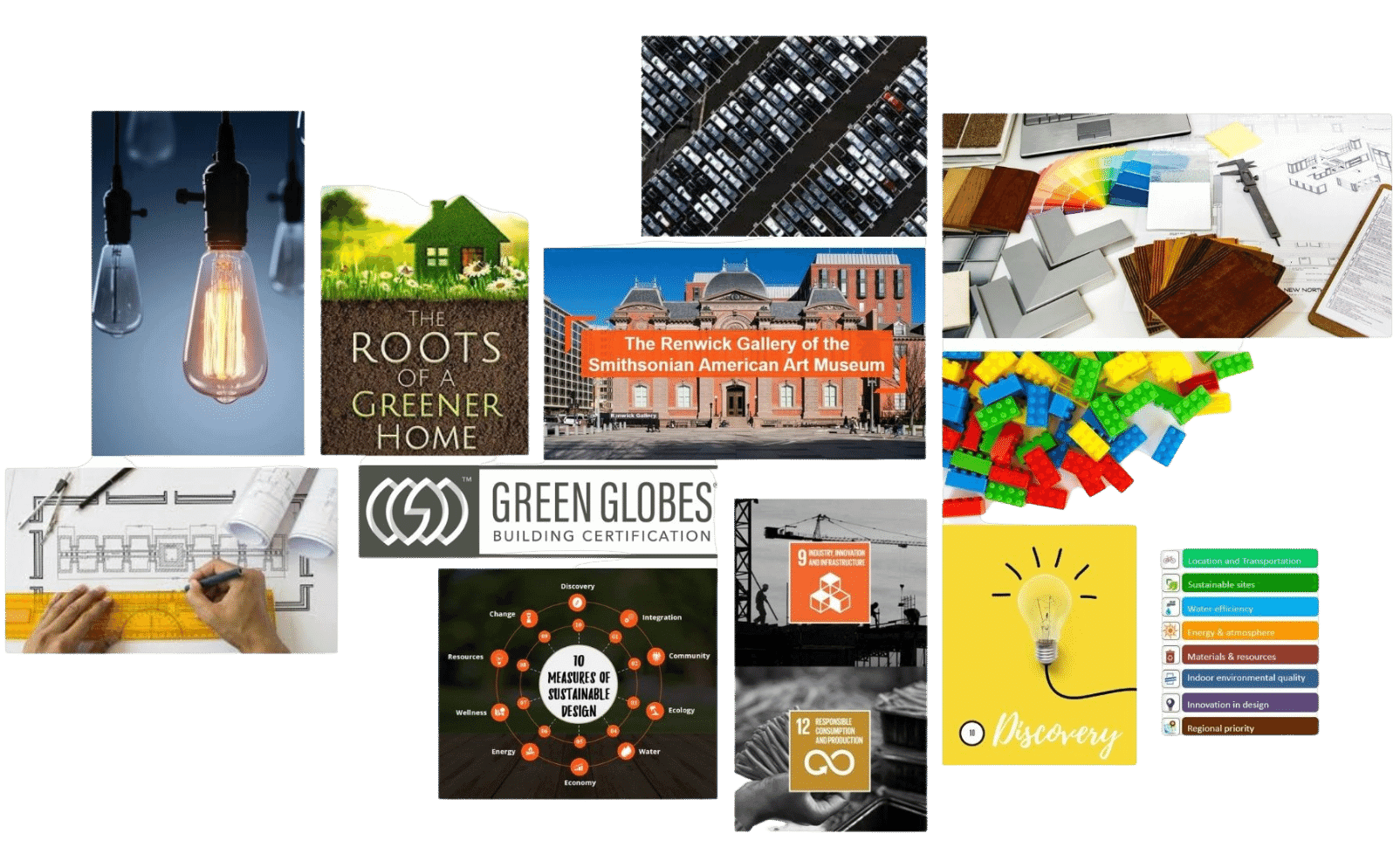 Sustainability education should not have any boundaries!