First things first, you cannot become LEED certified unless you are a building!
People often confuse LEED certification with LEED accreditation. Becoming LEED certified is a process for buildings. People become LEED accredited. If you are interested in becoming a LEED Green Associate, LEED AP, or WELL AP, GBRI is now offering 100% scholarships enabling you to get FREE Exam Prep.
With this major confusion cleared, let us now proceed to understand what LEED certification and LEED accreditation mean.
What is LEED certification / LEED accreditation?
Let us first understand what LEED certification means. LEED is one of the most popular green building certification programs worldwide designed by the U.S. Green Building Council. It stands for Leadership in Energy and Environmental Design. We all know that buildings have a considerable impact on our environment, as well as on our health and overall well-being. Buildings use resources, generate waste, and are costly to maintain and operate. Green building is the practice of designing, constructing, and operating buildings in a manner that uses fewer resources, minimizes waste and environmental impact, and decreases life cycle costs to achieve increased productivity and better occupant health. LEED is an internationally recognized green building certification system that provides third-party verification that a particular building or complex was designed and constructed keeping in mind the following parameters:
· Maximum energy savings
· Efficient use of water
· Reduced greenhouse gas emissions
· Healthier indoor air quality
· Increased use of recycled materials
· Optimum utilization of resources and sensitivity to their impacts
· Reduced maintenance and operation costs
Now there are four different levels of LEED certification – Platinum, Gold, Silver, and Certified. All projects have to meet mandated prerequisites under LEED categories (Sites, Water, Materials, Energy, Indoor Environmental Quality) before achieving points for certification. 40-49 points earns basic LEED certification, 50-59 points earns a silver-level certification, 60-79 points earns gold-level certification, and 80 points or higher earns platinum certification. The LEED Platinum level certification achieves the highest honor and the LEED Certified level achieves basic, fundamental performance. It should be noted reasons for pursuing a green building certification for a project may vary. Certification can be a valuable educational and marketing tool for owners, designers, and construction teams through the process of creating a more sustainable building. Green building certification can also be a way to provide an incentive for clients, owners, designers, and users to develop and promote highly sustainable construction practices. However, a building does not have to be certified to be sustainable and well-built.
Professionals interested in LEED green buildings usually study LEED standards in preparation for an accreditation exam. Upon passing the exam, the individual earns a LEED Green Associate credential or a LEED Accredited Professional (AP) credential and is then said to be LEED accredited.
If you are involved with the building industry, there's no question that becoming a LEED Accredited Professional will enhance your career. From construction and design, to operations and facility management, LEED professionals are in great demand today.
What does LEED accreditation get you?
If you have the slightest doubt regarding what exactly a LEED accreditation can do for you, the points below will clear all your doubts.
LEED enjoys growing popularity and instant name recognition.
Its widespread adoption has made it a leader in the green building industry. Currently we have over 100,000 professionals worldwide who have become LEED APs, and the numbers are growing fast.
Becoming a LEED AP will boost your career.
By positioning yourself as being educated on sustainability, you are giving yourself an added advantage over your colleagues. Just adding LEED AP to your name lets potential clients know you are an expert in sustainable design.
You acquire the necessary skill set to work on LEED projects.
Once you take the exam and become a LEED AP, you will have a valuable knowledge base that will bring new job opportunities as the demand for green design is growing rapidly. Additionally, you will gain a new network of other LEED APs to draw upon.
Your efforts will impact the environment positively.
LEED is the way to go if you are passionate about the environment and keen enough to do something to help save it. Now what can be better than following your passion which is also an excellent source of livelihood!
LEED has become an industry norm.
Today, almost every well-known name in the building sector expects job candidates to have LEED accreditation. Being LEED accredited is no longer an exception, it is the norm these days.
Demand for LEED APs is at an all-time high.
To date, LEED has been implemented in over 140 countries. The demand for green buildings that are energy efficient, have a low environmental impact, and/or improve quality of life is growing across the globe. So is the demand for people who can design such buildings!
The importance of LEED is spreading globally.
LEED buildings have lower operating costs due to reduced energy consumption with the added benefit of being environment-friendly in terms of emissions. That is why the listing of cities nationwide requiring LEED on new construction continues to grow.
LEED certified buildings command higher tenant rates.
An increasing number of people across the world prefer living, shopping, and working in LEED certified environments. Lower operating costs, benefits to the environment, and increased productivity make it possible for LEED certified buildings to justifiably a higher rent. And even though LEED certified buildings command higher tenant rates 92% of their space is occupied.
As a system, LEED continues to evolve.
The introduction of LEED version 4 has helped the system become more responsive to local conditions and new education requirements will help keep your knowledge up to date. Getting accredited now opens the door to participating in a growing international dialogue about sustainability! Read on: 10 Reasons to Become LEED Accredited 
What are the different levels of LEED accreditation?
A LEED credential stands for expertise in latest sustainable design, construction and operations standards. There are three different levels in the LEED professional credentials program:
The 
LEED Green Associate credential
 is for people who have a documented, up-to-date understanding of the most current green building principles and practices. This is basically a foundational credential, and for many it is the first step before earning advanced credentials such as the LEED AP with specialty.
A LEED Accredited Professional (AP) credential signifies an advanced depth of knowledge of green building practices and by extension, an even greater commitment towards sustainable building. Earning a LEED AP credential requires specializing in a specific field. The specialization of a LEED designation resembles the specialization of graduate school. To gain higher levels of mastery in a subject, one must specialize. You can specialize in each of the different rating systems of LEED that are listed below.
· LEED AP Building Design + Construction – This rating system includes guidelines for new buildings and old buildings undergoing major renovations.
· LEED AP Operations + Maintenance – This category can be used by building owners and operators to measure operations and maintenance as well as make minor improvements.
· LEED AP Interior Design + Construction – This rating system was designed specifically for tenants leasing a portion of a larger building.
· LEED AP Neighborhood Development – This category integrates the principles of smart growth, urbanism, and green building into the first national program for neighborhood design.
· LEED AP Homes – This was specifically designed for single and multi-family residential structures that are three stories or less.
LEED Fellows are a highly distinguished class of individuals who are nominated by their peers and have a minimum of 10 or more years of professional green building experience. LEED Fellows must also have achieved a LEED AP with specialty credential.
What exams to take to get LEED accredited?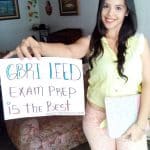 For LEED Green Associate exam, you can obtain study materials from the GBCI or read through materials from GBRI, a USGBC Education Partner. Exams are administered through a proctoring company called Prometric, which has testing centers in all major cities around the world.
Once you've taken the LEED Green Associate exam, you can take the AP exam, which is tailored to a specific LEED rating system that includes Building Construction and Design (BD+C), Operations and Management (O+M), Interior Design and Construction (ID+C), Neighborhood Design (ND), and Homes.
There is no time span required between taking the LEED Green Associate and the LEED AP exams, you can schedule them back-to-back if you prefer. Note that you are required to pass both the LEED Green Associate exam and the AP exam to obtain the LEED AP credential.
LEED credentials are valid for two-year periods. LEED Green Associate credential holders must acquire 15 hours of continuing education every two years, with three of these hours being specific, to maintain their credential. LEED APs with a specialty must acquire 30 hours of continuing education every two years, with six of them being specific, to maintain their credential. In addition to continuing education hours, individuals must also pay a biannual renewal fee to the USGBC.
LEED Accreditation cost:
The fee to take the LEED Green Associate exam is $200 for USGBC members, $100 for students, and $250 for non-members. The LEED AP combined exam (LEED Green Associate Exam + LEED AP Exam) contains a fee of $400 for members and $550 for non-members.
To only take the specialty section costs $250 for members and $350 for non-members.
LEED accreditation requirements:
To take the LEED Green Associate or AP exams, candidates must be 18 years or older. Other than this, there are no other requirements. Prior LEED project experience is recommended, although it is not a mandatory requirement anymore.
LEED exam prep:
There are excellent courses available to aid in preparation for the LEED exams. At present, GBRI is offering Exam Prep for WELL AP, LEED Green Associate, LEED AP BD+C and LEED AP O+M by providing scholarships. Check the link to learn more. GBRI, a USGBC Education Partner offers all-inclusive LEED exam preparation courses for the LEED Green Associate exam, LEED AP BD+C and O+M exams. The courses come with several features to ensure best ways to pass the exam including;
Study Guide and Online Modules
Practice Exams containing over 500 practice questions accompanied by explanations, increasing understanding of required principles.
Live and on-demand access for a full year
Flashcards & Memorization Charts
Audio Files
Reference and study materials
Instant access
GBRI's LEED AP exam preparation programs include access to all LEED Green Associate study materials for students interested in taking the combined LEED Green Associate & LEED AP exam. GBRI LEED Exam Prep is taught in the context of a real LEED v4 project giving you the LEED project experience you need to ace the LEED v4 Green Associate and LEED AP Exam.
Are you new to LEED and green buildings? Take our FREE course Namaste LEED.