Interested in becoming a LEED Green Associate?
Add an impressive LEED Green Associate Credential to your resume in as little as 5 weeks
Congratulations on taking your first step toward earning your LEED Green Associate Credential! The LEED Green Associate credential denotes basic knowledge of green design, construction and operations. The two hour LEED Green Associate exam is also a prerequisite for all the LEED AP with specialty exams.
The key to earning a LEED Green Associate is a thorough understanding of green building and LEED. Ace the LEED Green Associate Exam with GBRI's best-in-class all inclusive exam prep.
We are confident you will pass your LEED exam by following our recommended roadmap. Our money back guaranteed exam prep is now available for FREE with GBRI scholarships! Receive a full refund on your exam prep if you do not pass your exam.* Let GBRI help you take your career to the next level with your satisfaction guaranteed.
With GBRI's Study Materials, earn your LEED Green Associate in as little as 5 weeks and LEED AP credential in as little as 7 weeks. Based on your schedule, attend the 4 week instructor-led live exam prep sessions OR utilize self-paced online on-demand exam prep modules. GBRI LEED Green Associate Exam Prep includes a study guide, 5 LEED Green Associate practice exams simulated like the actual exam, flash cards, memory charts, section wise quiz questions and much more!
*We also offer student, military, group, small business and corporate discounts. Contact us at [email protected] for more information.*
*Some conditions do apply. Registrant must complete entire exam preparation package and recommended roadmap as well as successfully pass all mock exams prior to taking the LEED exam. Should all measures be taken as advised and the registrant not pass the exam, GBRI will refund charges for the exam preparation package purchased. Documentation of exam date and score are required.
Limited time offer! Get Your Exam Prep for FREE with GBRI Scholarships
Happy Customers
One of the best courses out there that looks into each feature of the WELL Building Standard in-depth which proved very useful for me during my WELL AP Exam Prep.
Priscilla Jane Joseph
Graduate Sustainability Engineer / KEO International Consultants
This course is great for those who have no WELL experience as well as those with significant WELL experience as it covers the entire WELL Building Standard in plain language with case studies and examples that assist you in comprehending the preconditions and optimizations. I would certainly recommend this course to those new to WELL, aspiring WELL APs, current WELL APs, and seasoned WELL APs.
Larry Eichel
Senior Project Manager, Sustainability / UL Environment
I am preparing for my WELL AP exam and I found this course really helpful for covering pretty much everything about the WELL Building Standard (including all features by concept).
Mariel Rivera Reyes
Sustainability Consultant
Well organized and great leave behind materials for studying concepts, features and parts. Appreciated increased tempo on last 2 modules.
Waseem Hamweyah
PMO LEED Coordinator / Riyadh, Saudi Arabia
This is a good overview course covering the specifics of the WELL standard and certification process. It gives a high level, but quite comprehensive, coverage of the standard detailing all 7 concepts and their associated features, as well as a walk-through of the certification process from beginning to end.
Isilay Civan
Pro Reviewer
I passed the test after these tests. Took them until I learned the content. I bought the flashcards... this is more useful because it's in test question format.
Caitlin Litts
Capital Planning & Design Specialist / Institute: Indiana University-Purdue University-Indianapolis
This course is an important introduction for the LEED green associate exam
Ashwag Fahad Alotaibi
Student / SAUDI GREEN BUILDING FORUM
Definitely recommended for all Professionals who work under construction
Akshay Dhanapal Kumar
Graduate Student / University of Illinois at Chicago
Very good initiative to create a green environment
Mohamed Bilal Abdul Raheem
Student / BS abdur rahman crescent institute of science and technology
Course was well organized and helpful
This mock up quiz help me to understand the nature of the exam questions. Highly recommended.
Sikander Nawaz
Senior Electrical Engineer / Greenfield Trading LLC
Great education and prep resources for the exam.
Mariana Baidon
Perkins and Will
The mock exam is easy to use and will gauge your knowledge of the LEED Green Associate Material. The questions are of high quality and the system is simple to use. You only have two attempts at each questions, so be prepared. All and all this is a worth while tool for an individual preparing for their LEED GA. Good Luck!
Vickie Breemes
LEED AP BD+C / Little
This course is great for those who have no WELL experience as well as those with significant WELL experience as it covers the entire WELL Building Standard in plain language with case studies and examples that assist you in comprehending the preconditions and optimizations. I would certainly recommend this course to those new to WELL, aspiring WELL APs, current WELL APs, and seasoned WELL APs.
Larry Eichel
LEED AP BD+C, ID+C, O+M, ND, HOMES / DryWired
One of the best courses out there that looks into each feature of the WELL Building Standard in-depth which proved very useful for me during my WELL AP Exam Prep.
Priscilla Jane Joseph
LEED Green Associate / AECOM
Wow! I have reviewed and taken over 20 courses by now and I have to say that this course really surprised me. It is a new way of learning. While listening to tips on memory techniques I actually learned topics of the WELL exam without noticing it. To be honest I was not 100% concentrating on the course however I could pass the quiz which tests you on WELL topics and not on the tips. Very WELL done! I highly recommend this course to everybody who thinks of taking the WELL exam.
Johanna Truestedt
LEED AP BD+C / M Moser Associates
Amazing course! Thank you for the information and excellent way to explain. Regards!
Eduardo Ortiz
LEED AP BD+C / Revitaliza Consultores
Clear and precise presentation of all of the terminology you will need to know to take a LEED v4 exam
Melissa Olson
LEED AP / M+A Architects
Very nice course, consistent and inspiring. The content contributes to the achievement of the learning objectives, being current, reliable, accurate, and relevant. Very nicely presented, not only in content but with engaging visuals that support the learning. Great data on scientific research and financial benefits.
Daniela Karina Corcuera
LEED AP BD+C / Quanta Studio
Interesting material that is a fun departure from my typical course types to maintain my LEED credential.
Donald Cartwright
LEED AP BD+C / TranSystems
Loved it! Very inspiring and easy to watch. Looking forward to part 2.
James Scott Edwards
LEED AP ID+C / GPDM For Sustainability
There is a ton of really great information in this presentation and the presenter is clearly very passionate about the subject matter, which always makes it easier to pay attention!
Ceile Marsh Callahan
LEED AP ID+C / Hoppstetter's - Office Solutions
I honestly didn't expect this article to be nearly as interesting as it turned out to be. I wasn't sure I'd make it to the very end but was engaged the entire time. I don't closely follow tech/science but have taken note of several sources used in this article for future further reading on the topic. I didn't realize this was so relevant to our industry!
Great course, very informative and thought provoking.
This is an extremely interesting series full of great evidence-based design strategies. Thoroughly enjoyed. Thanks!
Jamie Stephens
LEED AP BD+C
More courses like this -- interesting for our field and life in general!
I have to get CE's for my LEED GA but this may be the first course that applies to me personally. Loved it!
Lisa Krumwiede
LEED Green Associate / Liberty Property Trust
It is good information in terms of highly related with our daily life. and it gave wide range of information from basic explanation to detail and technical information to make us understand step by step in depth.
Yujin Lee
LEED AP BD+C / Perkins Eastman
This is a straightforward course - the reading is good for people who are just beginning to think of ways in which demand for electricity can be reduced.
Captivating voice, very pleasant to listen too. Well organized course
Sanja Hadrovic
LEED Green Associate / BAKER ELECTRIC AND SOLAR
This course is meticulously designed for LEED starter by capturing all LEED requirements. Nice one..
KATHIRESAN RAJAGOPAL
LEED AP BD+C / Johnson Controls
I like the format and how it simply explains the basic concepts and theories of solar power. The energy reports are also very useful to understand the future of renewable energy types. Great work guys!
Dennis Randy Ranada
Johnson Controls
Good Course ! Great amount of information in a very simple way ! Good work ! Wish to see more courses from this team ! Keep it up !
Abhishek Khanna
LEED Green Associate / AECOM
Well done! As I begin my journey into sustainable building knowledge, this was a very good first step. A lot of knowledge, easily laid out and surprisingly I actually remembered everything!
Tim Todd
Material Handler
I passed my LEED O+M examination 12 august 2017.only use this material . Thanks
JITAO ZHANG
LEED AP O+M / CBRE
"Excellent course and material. Very informative and enlightening."
"Wonderful training session, comprehensive, very well explained and organized/"
"Very comprehensive and well compiled course."
"Really well presented, both audibly and visually."
"Well explain, very good audio and graphics."
Carlos R Rodriguez Figueroa
"Informative course. Speaker is easy to understand and listen to."
"These slides and real world examples were engaging." –
"Lots of info-well presented" –
"Clear and engaging presentation."
"Great slides. Huge amount of content."
Thanks so much for this very useful continuing education!
The contents and materials are well structured, precise, and excellently delivered. I would recommend GBRI
Frequently Asked Questions
FAQ
When and Where do I take the LEED Exam?

LEED exams are scheduled by Prometric Testing Centers. Testing centers are typically open six days a week. Since all LEED exams are computer-based, you will find out your results of your exam instantly.

What is the Difference Between LEED Certification and LEED Accreditation?

LEED Certification is for buildings. Buildings upon completion earn LEED Certification. LEED Accreditation is for individuals. Individuals who pass one of the LEED credentialing exams become LEED Accredited.

Are there any prerequisite to take the LEED Exam?

There are no prerequisites to take the LEED v4 exam. Everything you need is included in GBRI's LEED Exam Prep Course Materials.

How do I access GBRI's LEED Exam Prep Course Materials?

Everything you need is available through our on-demand portal 24×7. All you need is a computer or laptop or tablet with internet access

Are there any discounts available for Veterans?

Veterans can take the LEED Exam for FREE. The Veterans Affairs (VA) will cover 100% of LEED Exam Fees for Veterans,Eligible dependents and Reservists who are looking to advance a career in the green building industry. Take GBRI (A USGBC Education Partner) LEED Exam Prep online or in-person at a location near you. You can learn more about the VA program here – http://www.benefits.va.gov/gibill/
What's Right for Me ?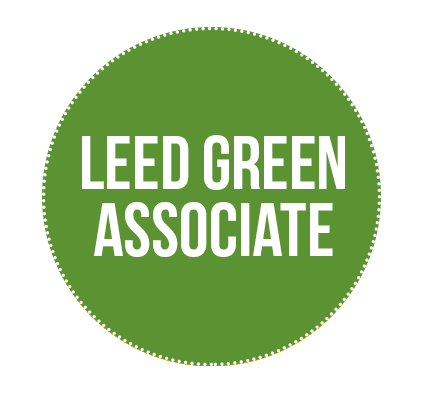 LEED Green Associate (GA) is the first step in establishing yourself as a serious green building professional whether you're a student, recent graduate or a professional.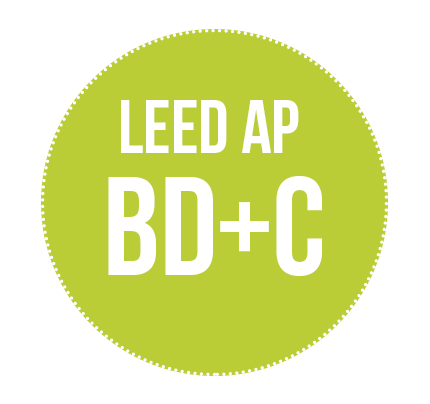 LEED AP Building Design + Construction (BD+C) suits professionals with expertise in the design and construction phases of green buildings, serving the commercial, residential, education and healthcare sectors.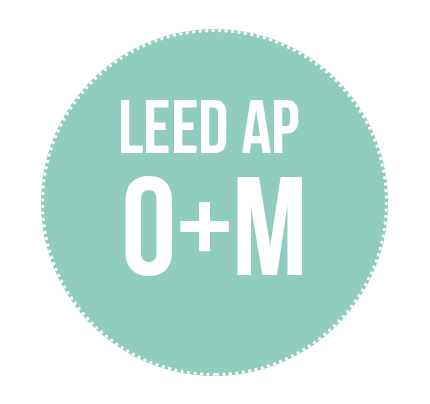 LEED AP Operations + Maintenance (O+M) suits professionals implementing sustainable practices, improving performance, heightening efficiency and reducing environmental impact in existing buildings through enhanced operations and maintenance.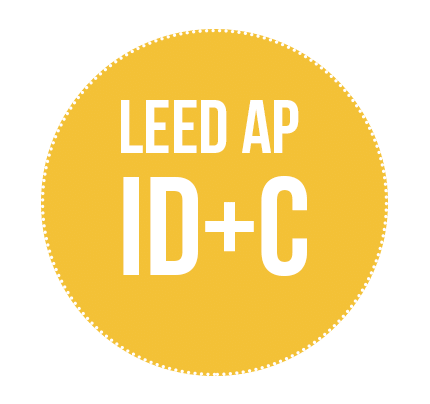 LEED AP Interior Design + Construction (ID+C) serves participants in the design, construction and improvement of commercial interiors and tenant spaces that offer a healthy, sustainable and productive work environment.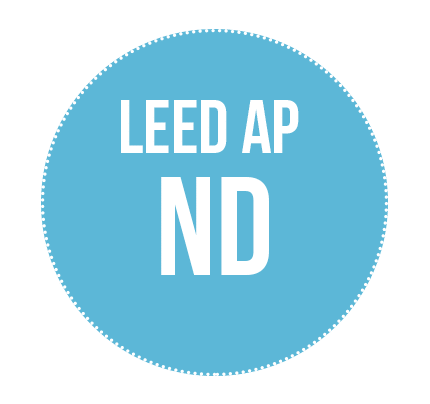 LEED AP Neighborhood Development (ND) applies to individuals participating in the planning, design and development of walkable, neighborhoods and communities.
Interested in the new WELL AP Credential? Learn more here
Everything You Should Know About LEED v4 Exam Prep
LEED v4 Exam Prep - Module 1 - Try this FREE
GBRI LEED v4 Exam Prep - Trailer