Buildings massively impact our environment- both directly and indirectly. During their construction, occupancy, renovation and even demolition, buildings use huge amounts of energy, natural resources and raw materials; they generate waste, and emit harmful carbon emissions. These facts have prompted the creation of green building standards, certifications, and rating systems which aim to minimize the environmental impact of buildings through sustainable design.
In simple terms, a 'green' building is a building that minimizes or eliminates negative aspects and has the ability to create positive impacts on our natural environment through its design, construction and operation. Almost all green buildings are sustainable, preserve precious natural resources and improve our quality of life.
Now the question arises, how does a building become 'green'? This is possible through creation of green building rating systems that prompt the buildings to improve their environmental performance through sustainable design and operations. Once a building succeeds in achieving a set number of parameters, it is certified as a 'green building'. 
The first ever green building rating system in the world was launched in 1990 when the concept of sustainable design started gaining popularity. This rating system was the Building Research Establishment's Environmental Assessment Method (BREEAM). After that, many others followed suit and currently, there are quite a few green building certification programs. The most prominent ones are listed below.
Various Green Building Certification Programs 2021:
LEED (Leadership in Energy and Environmental Design)
In 2000, the U.S. Green Building Council (USGBC) developed and released guidelines for implementing practical green building solutions through its Leadership in Energy and Environmental Design (LEED) rating system for new buildings. Since that first release, LEED has continued to grow in prominence and to include rating systems for existing buildings and entire neighborhoods.
Today, LEED is an internationally recognized green building certification system that provides third-party verification that a particular building or complex was designed and constructed keeping in mind the following parameters:
Maximum energy savings

Efficient use of water

Reduced greenhouse gas emissions

Healthier indoor air quality

Increased use of recycled materials

Optimum utilization of resources and sensitivity to their impacts 

Reduced maintenance and operation costs
There are four different levels of LEED certification –
Certified (40–49 points)

Silver (50–59 points)

Gold (60–79 points)

Platinum (80+ points)
The LEED Platinum level certification achieves the highest honor and the LEED Certified level achieves basic, fundamental performance. Regardless of the certification level achieved, all projects must meet mandated pre-requisites mentioned above. 
Further, in LEED, buildings get certified under 5 different LEED rating systems:
LEED AP Building Design + Construction

– This rating system includes guidelines for new buildings and old buildings undergoing major renovations.

LEED AP Operations + Maintenance

– This category can be used by building owners and operators to measure operations and maintenance as well as make minor improvements.

LEED AP Interior Design + Construction – This rating system was designed specifically for tenants leasing a portion of a larger building.

LEED AP Neighborhood Development – This category integrates the principles of smart growth, urbanism, and green building into the first national program for neighborhood design.

LEED AP Homes – This was specifically designed for single and multi-family residential structures that are three stories or less.
ENERGY STAR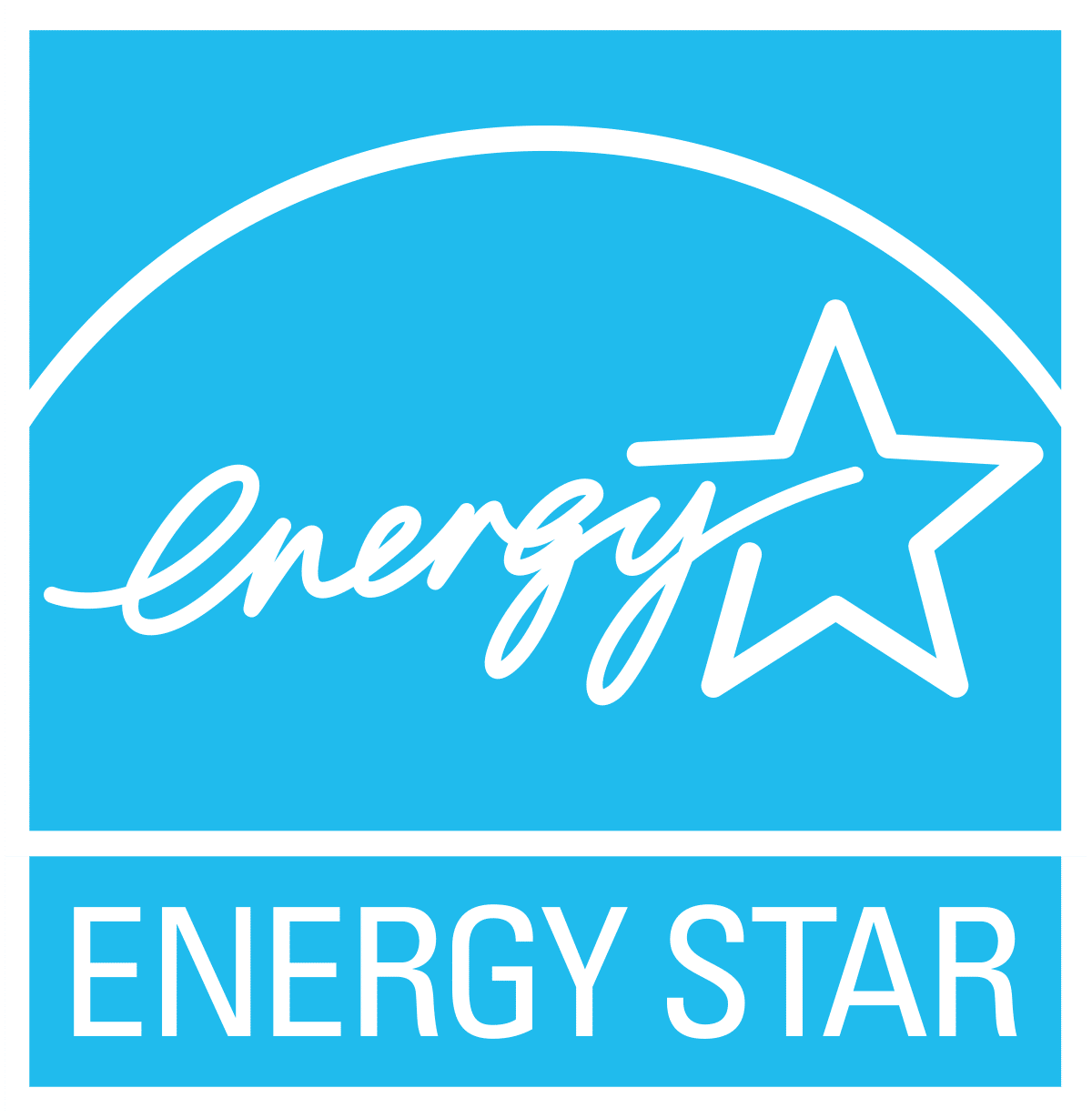 This program is primarily focused on energy use; setting standards that are recognized internationally for energy efficient consumer products. Run by the U.S. Environmental Protection Agency in conjunction with the U.S. Department of Energy, ENERGY STAR compares homes to certify those that are at least 15% more energy efficient than homes built to the 2004 International Residential Code (IRC) and include additional energy saving features to be 20-30% more efficient than standard homes. 
ENERGY STAR also provides an energy performance rating system applied to buildings, and recognizes top performing ones with the ENERGY STAR. This certification lasts one year, and not all building types are eligible.
Since 1992, ENERGY STAR and its partners helped save American families and businesses nearly 4 trillion kilowatt-hours of electricity and achieve over 3 billion metric tons of greenhouse gas reductions, equivalent to the annual emissions of over 600 million cars. In 2017 alone, ENERGY STAR and its partners helped Americans avoid $30 billion in energy costs.
GREEN GLOBES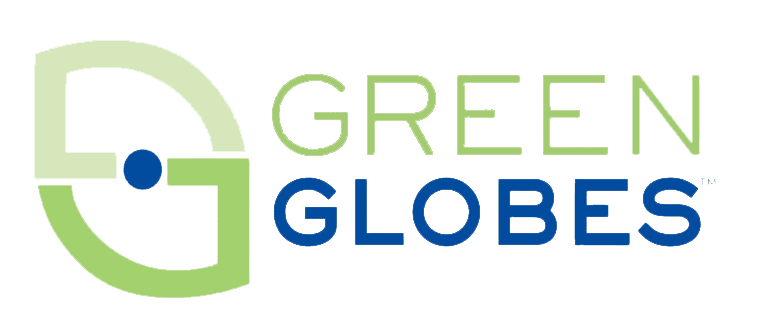 Green Globes is an online green building rating and certification tool that is used primarily in Canada and the USA. In Canada, there are Green Globes modules for:
New Construction/Significant Renovations

Commercial Interiors (i.e. Office Fit-ups)
These modules can be used for a wide range of commercial, institutional and multi-residential building types including offices, schools, hospitals, hotels, academic and industrial facilities, warehouses, laboratories, sports facilities and multi-residential buildings.
Green Globes for Existing Buildings was developed in 2000 by ECD Energy and Environmental Canada. Green Globes for New Buildings Canada followed shortly thereafter, with the support of the Canadian Department of National Defense and Public Works and Government Services. In 2004, the system was adapted for the USA, where it is administered by the GBI (Green Building Initiative).
NATIONAL GREEN BUILDING STANDARD
This certification, developed and administered by the National Association of Home Builders (NAHB), establishes green building, construction practices, and performance levels for residential areas.  It covers both new construction and renovations of all residential types; including single-family homes, multi-family complexes, and mixed-use buildings. Homes with this certification must incorporate the following six categories:
Lot Development

Resources Efficiency

Energy Efficiency

Water Efficiency

Indoor Environmental Quality

Operations and Maintenance
A home or multi-family building can attain one of four performance levels — Bronze, Silver, Gold, or Emerald. For a building to attain any level of NGBS Green certification, all of the above mentioned mandatory provisions must be correctly implemented.
Also, NGBS Green is the only residential green certification program that requires increasingly higher point thresholds in ALL categories in order for a home to reach the next level of certification.
This NGBS difference ensures that, no matter the certification level, the home is green in all aspects; not just extremely energy efficient, for example, with little regard for indoor environmental quality or how the home relates to the surrounding community and amenities.
GREENGUARD
GREENGUARD Certification is part of UL Environment, a business unit of UL (Underwriters Laboratories). GREENGUARD certification helps manufacturers create and buyers identify interior products and materials that have low chemical emissions, improving the quality of the air in which the products are used.
So this is basically a certification program that focuses greatly on indoor air quality, promoting low-emitting building materials, paints and finishes, cleaning products, furnishings, electronics, and other consumer products.
There are four certification programs under GREENGUARD:
GREENGUARD Indoor Air Quality Certified
GREENGUARD Children & Schools Certified
GREENGUARD Premier Certified
GREENGUARD Building Construction Certified
To obtain this certification, products and buildings must meet strict requirements on managing moisture intrusion, mold prevention, and product selection. Annual re-certification and quarterly quality monitoring are required to ensure ongoing compliance.
So these are the most prominent green building rating systems used today. Out of these, LEED enjoys the maximum popularity. Its widespread adoption has made it a leader in the green building industry. Currently we have over 100,000 professionals worldwide who have become LEED-APs, and the numbers are growing fast.
LEED Certification and Exams:
Any professional interested in LEED green buildings usually studies the LEED standards in preparation for a certification exam. Upon passing the exam, the individual earns a LEED Green Associate credential or a LEED Accredited Professional (AP) credential and is then said to be LEED certified. 
The LEED professional exams are administered by the Green Business Certification Inc. (GBCI) for professionals seeking to earn LEED credentials.
A LEED credential denotes proficiency in today's sustainable design, construction and operations standards. More than 203,000 professionals have earned a LEED credential to help advance their careers. There are three different levels in the LEED professional credentials program: 
LEED Green Associate
The LEED Green Associate credential is for people who have a documented, up-to-date understanding of the most current green building principles and practices. This is basically a foundational credential, and for many it is the first step before earning advanced credentials such as the LEED AP with specialty.
LEED AP with specialty
A LEED Accredited Professional (AP) credential signifies an advanced depth of knowledge of green building practices and by extension, an even greater commitment towards sustainable building. Earning a LEED AP credential requires specializing in a specific field (LEED AP Building Design + Construction, LEED AP Operations + Maintenance, LEED AP Interior Design + Construction, LEED AP Neighborhood, and LEED AP Homes). The specialization of LEED designation resembles the specialization of graduate school. To gain higher levels of mastery in a subject, one must specialize.
LEED Fellows
They are a highly distinguished class of individuals who are nominated by their peers and have a minimum of 10 or more years of professional green building experience. LEED Fellows must also have achieved a LEED AP with specialty credential.
LEED EXAMS
For LEED Green Associate exam, you can obtain study materials from the GBCI or read through materials from GBRI, a USGBC Education Partner. Exams are administered through a proctoring company called Prometric, which has testing centers in all major cities around the world.
Once you've taken the LEED Green Associate Exam, you can take the AP exam, which is tailored to a specific LEED rating system that includes Building Construction and Design (BD+C), Operations and Management (O+M), Interior Design and Construction (ID+C), Neighborhood Design (ND), and Homes.
There is no time span required between taking the LEED Green Associate and AP exams, as long as you keep your Green Associate credential active and current; you can schedule them back-to-back if you prefer. But you are required to pass both the LEED Green Associate Exam and the AP exam to obtain the LEED AP credential.
Here, one should note that LEED credentials are valid for two-year periods. LEED Green Associate credential holders must acquire 15 hours of continuing education every 2 years to maintain their credential. LEED APs with specialty must acquire 30 hours of continuing education every 2 years to maintain their credential. In addition to continuing education hours, individuals must also pay a biennial renewal fee to the USGBC.