What is LEED
?
As the awareness about terms like climate change and green buildings is rising, people are increasingly opting for homes that have a minimal impact on the environment. Even businesses consider it essential to practice sustainable social and environmental policies that set a good example to communities.
As a result, the popularity of LEED certified buildings is at an all-time high.
Launched in the 1990s, Leadership in Energy and Environmental Design (LEED) is one of the world's most popular green building certification programs. It was introduced by the non-profit U.S. Green Building Council (USGBC), and has been designed to encourage businesses, organizations and individual families to adopt sustainable designs.
Green building, or sustainable design, is the practice of increasing the efficiency with which buildings and their sites use energy, water, and materials, and of reducing impacts on human health and the environment for the entire lifecycle of a building. Green-building concepts extend beyond the walls of buildings and include site planning, community and land-use planning issues as well.
LEED applies to both commercial as well as residential buildings. LEED for Neighborhood Development extends the benefits of LEED beyond the building footprint into the neighborhood it serves.
Now there are four different levels of LEED certification – Platinum, Gold, Silver and Certified. Regardless of the certification level achieved, all projects must meet mandated pre-requisites mentioned above.
26 – 32 points earns basic LEED certification, 33 – 38 points earns a silver-level certification, 39 – 51 points earns gold-level certification and 52 points or higher earns platinum certification.
The LEED Platinum level certification achieves the highest honor and the LEED Certified level achieves basic, fundamental performance.
LEED Accreditation
Becoming a LEED professional is a long-term investment not only in yourself, but also in the health of our shared planet as well as your broader community. If you are passionate about the environment and also want to enhance your marketability as an architect, earning a LEED credential is the way to go.
There are two ways to become a LEED accredited professional –
     

Take the Green Associate Exam and become a LEED Green Associate.

     

Identify your area of expertise and accordingly take the

LEED AP exam

to earn the LEED AP credential.
While pursuing the LEED AP program, it is very important to choose the credential that is in line with your field of work. The specialization of LEED designation resembles the specialization of graduate school. To gain higher levels of mastery in a subject, one must specialize. You can specialize in each of the different rating systems of LEED that are listed below –
     

LEED AP Building Design + Construction

– This rating system includes guidelines for new buildings and old buildings undergoing major renovations.

     

LEED AP Operations + Maintenance

– This category can be used by building owners and operators to measure operations and maintenance as well as make minor improvements.

     

LEED AP Interior Design + Construction – This rating system was designed specifically for tenants leasing a portion of a larger building.

     

LEED AP Neighborhood Development – This category integrates the principles of smart growth, urbanism, and green building into the first national program for neighborhood design.

     

LEED AP Homes – This was specifically designed for single and multi-family residential structures that are three stories or less.
LEED O+M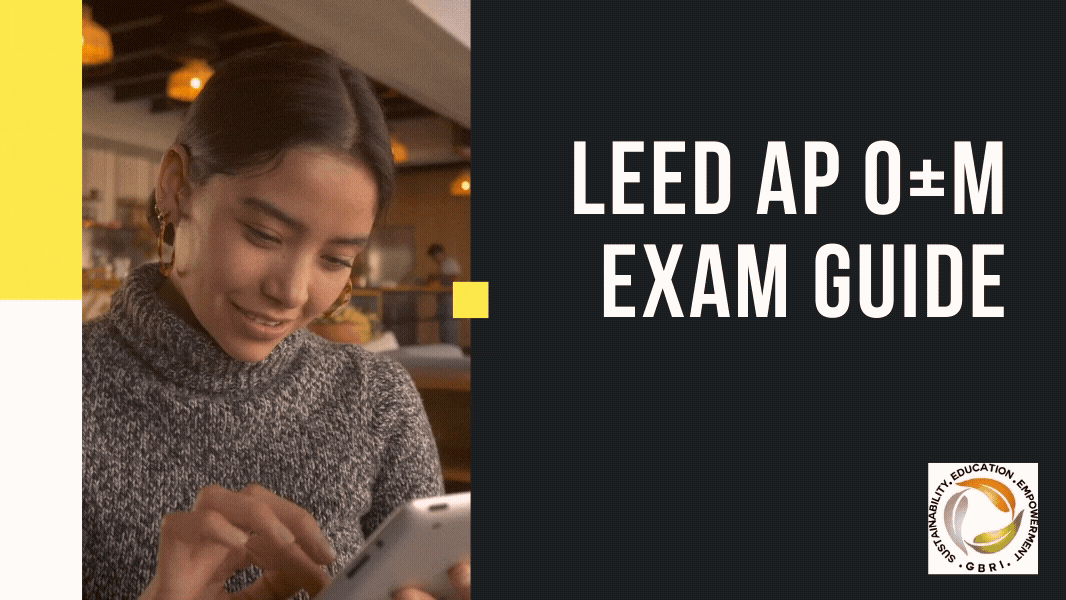 LEED for Operations and Maintenance (O+M) offers existing buildings an opportunity to pay close attention to building operations, by supporting whole buildings and interior spaces that have been fully operational and occupied for at least one year. The project may be undergoing improvement work or little to no construction.
By focusing on both performance-oriented sustainable strategies and outcomes, LEED helps build high performing buildings. Consider that it can take up to 80 years to make up for the impacts of demolishing an existing building and constructing a new one, even if the resulting building is extremely energy efficient. However, many older buildings around the world are inefficient and resource-depleting, but with keen attention to building operations that can be turned around by using LEED O+M
LEED works for all project types from office spaces and restaurants to data centers and schools. LEED O+M has options to fit every project-
Existing Buildings: Existing whole buildings
Existing Interiors: Existing interior spaces that are contained within a portion of an existing building. Interior spaces may serve commercial, retail or hospitality purposes.
Mostly, Property Managers, Facility Managers, Building Engineers, and Sustainability Consultants go for the LEED O+M exam. It is practically a full-time job to manage a LEED O+M application.
Among all LEED projects, existing building projects have the largest project teams because every occupant in the building is a stakeholder, and they are already present – unlike in the case of new construction.
Applying for LEED O+M Exam
To take the LEED O+M exam, one must hold a current LEED Green Associate credential and be 18 years of age or older. Experience working on LEED-registered projects is strongly recommended.
The first step towards taking this exam would be to get yourself registered by following the below mentioned simple application process:
 

Create a free usgbc.org site user account (if you don't already have one) or log in to your user account on usgbc.org site and then navigate to credentials.

 

Select the

LEED AP O+M exam

.

 

Complete the exam registration process.

 

Schedule exam date and location on prometric.com/gbci.
Registration is valid for one year. In that year you are allotted three registrations per exam section. After this year expires, you must wait 90 days before registering again. You may also request an extension of the one year registration period for extenuating circumstances. 
Once you are done paying your exam fees, save the code generated. Now go to www.prometric.com and use this code to choose the date, time and place for the exam. The exam is available six days a week (Monday-Saturday, 8 a.m. to 8 p.m.) at any Prometric Testing Center. 
If you are living in the US, you are sure to find the center nearby as there are usually several in each major city. If you're in an area where there is no Prometric testing center, you can contact the USGBC for alternative testing methods.
LEED AP O+M Exam Cost
The cost of this exam is $250 for USGBC members and $350 for non-members. If you want to take both the LEED Green Associate exam as well as LEED AP O+M exam, the exam fee amounts to $400 for USGBC members and $550 for non-members.
LEED AP O+M Exam Format
All LEED AP exams comprise of 100 multiple-choice questions, and the passing score is 170 out of 200. The exam duration is two hours. And translation aids are available in Arabic, Brazilian Portuguese, Chinese, French and Spanish for the LEED AP BD+C and O+M exams.
Also, rescheduling and cancelations are permitted up to 3 days prior to exam. You might have to pay some additional fees for the same.
Please note that all LEED professionals are required to maintain their credential by earning continuing education hours; LEED APs must earn 30 continuing education hours within 2 years of earning their credential. 
LEED AP O+M Exam Prep
If you are looking for the most effective study materials to pass the LEED AP O+M exam, head to Green Building Research Institute (GBRI), a proud Education Partner of the USGBC, IWBI, and AIA. While preparing for any LEED AP exam, it is very easy to get confused about what is important to study and what is not. But with their carefully chosen LEED AP O+M Exam Study Prep materials, you can never go wrong.
GBRI's LEED AP O+M exam prep package includes:
     

Online Study Modules

:

Access on any device 24×7 for one full year

     

Practice exams

: Hundreds of practice test questions with explanations for each question to help you review and solidify your understanding

     

Online on-demand access

:  Access to classroom sessions and on demand modules for 1 full year

     

Flash Cards

so that you can conveniently study on the go

     

MP3 Audio Files:

Study anytime by loading MP3 audio files to your phone or music player

     

Memory Charts

to make sure you pass the exam on the first try itself

     

Reference materials

to the supplemental study materials you will need to review for your exam (printable)
You get all of this at a super competitive price of $249. And this is not all – this GBRI exam prep package also includes LEED Green Associate Exam Prep at no additional cost!
Also, GBRI backs its LEED AP O+M exam prep package with a money back guarantee as they are confident that you will pass the exam comfortably by following their recommended 7 week roadmap.  
Some tips to successfully pass LEED AP O+M Exam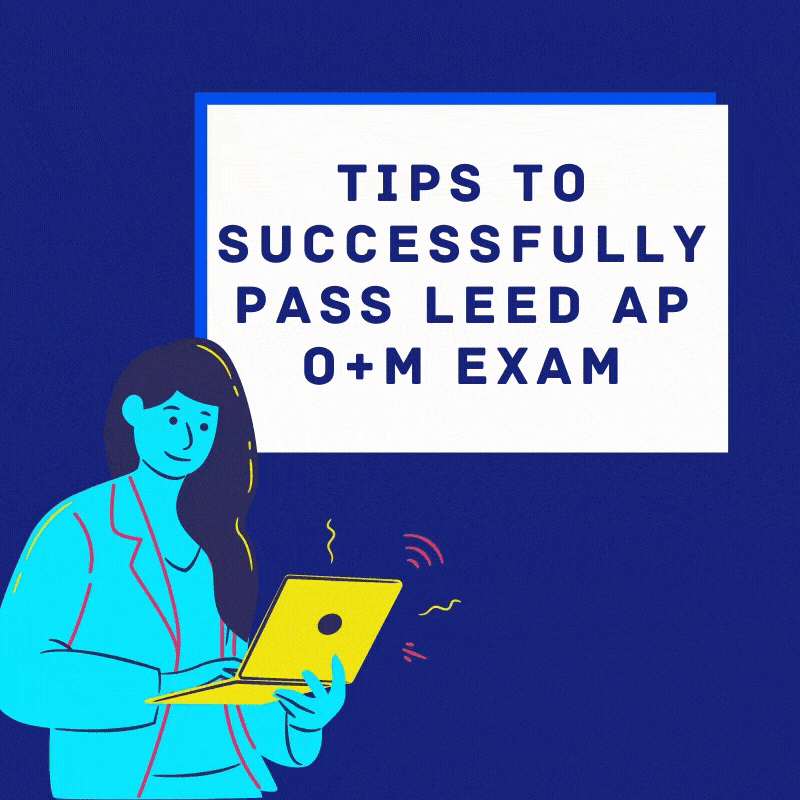 Listed below are some important tips to comfortably pass LEED AP O+M exam:
Reviewing the candidate handbook is your first step towards preparing for your exam. This document created by the USGBC features current policies and procedures for each credentialing program as well as test specifications.

Be careful while collecting your study tools. Identify whether you retain better by listening or would you prefer in-person training with a LEED professional.

Take loads and loads of practice tests. Most practice tests mimic the actual exam extremely closely, so you get a fair idea of what to expect.

If you think that you can cram everything you need to know to pass this exam a day or two before the exam is scheduled, you are sadly mistaken. You should follow a consistent study pattern. The week before the exam, start narrowing down your studies and choose categories you are weak in.

 

We know that one can get nervous before an important exam. So make sure to take a good night's rest and a decent breakfast on the D-day. Try to relax your mind by listening to your favorite music or doing whatever that helps calm you down.

 

Just before starting the exam, get ready to do a 'brain dump'. All candidates get 10 minutes before the 2-hour exam begins to enable them to get familiar with the computer and testing software. Once you are done familiarizing yourself with the way the test software works, use the remaining time to write down as many things as you can remember that you think will be helpful on your exam.

Read the exam paper carefully, and then read it again. Likewise, check and recheck all your answers. Use the 'Mark' button to flag questions you don't feel sure about. Since you get 2 hours to complete the exam, you can always come back to the 'marked' questions after you're done with the rest.

A very important tip is to answer every single question. If you feel unsure about a question, you can skip it at first but then go back and answer or guess at the end. Not answering a question at all means you will get it wrong.
With inputs from:
https://www.usgbc.org/leed/rating-systems/existing-buildings