Become a
Climate Change

Ambassador
And fulfill all your AIA, LEED and WELL CE requirements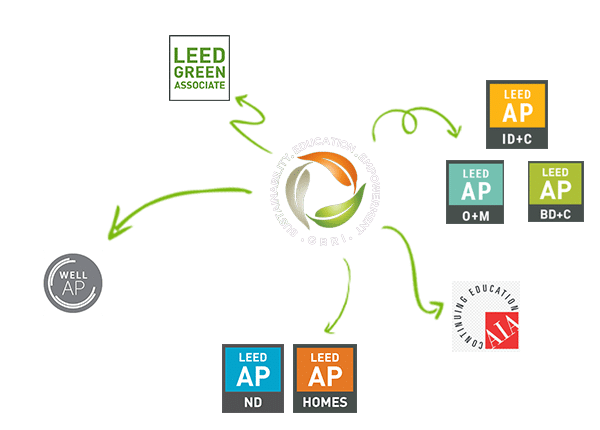 Fulfill all your AIA, LEED and WELL CE requirements and earn a Climate Change advanced certificate at the same time. Take guess work out of the equation and sign-up for our Climate Change Curated CE Bundle for LEED Green Associates, LEED APs with Specialty, AIA and WELL APs.
Whether you are just getting started in learning more about Climate Change or a champion who believes in it and wants to make a difference, GBRI's Climate Change Ambassador Program is a collection of courses, articles, and meaningful exercises that enable you to learn more about climate change, progress steadily and become an Ambassador for our planet. 
The self-paced program includes 3 levels. Each level is a collection of climate change courses, articles, and meaningful exercises. Participants will earn points and a certificate of completion for each individual action such as completion of a course, taking the quiz, and completing an exercise. Upon completion of all required steps under a level, participants will earn a climate change badge (Warrior, Champion, or Ambassador).  


200 Points
Welcome to the next stage of your journey towards becoming a well-informed and proactive Climate Change Ambassador. In this level, we delve deeper into the multifaceted issues surrounding climate change, from basic scientific principles to its social and economic ramifications. The courses in this level are meticulously designed to offer a well-rounded perspective, providing not just knowledge but also sparking the critical thinking needed to engage meaningfully with the challenges at hand.
You'll learn about the fundamental science behind climate change in 'Climate Change – Get the Basics Right.' Explore the health implications with an expert in 'Climate Change and health: a lunchtime chat with Dr. Joan Schiller.' Contemplate responsibility and accountability with courses like 'Climate Change: Not My Problem (But Whose Is It?)' and 'Outsourcing Pollution: Are Developed Countries Outsourcing Pollution?'.
We also venture into specialized domains, examining the sustainability of our oceans, the burgeoning field of cultivated meat, the ethics of travel, and the roles different industries play in exacerbating or mitigating climate change.
By completing these courses, you are not just enriching your understanding but also equipping yourself to be part of meaningful dialogues and actions that can lead to lasting change.


250 Points
Congratulations on advancing to the Champion Level of GBRI's Climate Change Ambassador Program! Having demonstrated your dedication as a Warrior, you are now entering a more advanced and nuanced sphere of climate education. At this level, you will be delving into some of the most critical and complex issues affecting our planet and society.
From grappling with the ethical dimensions of climate justice to evaluating the efficacy of international treaties like the Paris Agreement, these courses will challenge you to consider not just the 'what,' but the 'why' and 'how' of sustainable solutions. You'll also explore the role of government policies, corporate responsibility, and individual choices in contributing to—or mitigating—the climate crisis.
Through these immersive learning experiences, you are not only broadening your own understanding but also arming yourself with the knowledge and insights needed to be a true Champion for climate change action. Now let's dive deeper into these multifaceted issues and expand our toolkit for meaningful impact.


300 Points
Congratulations on your unwavering perseverance and commitment to sustainability. You've made it to the final level of GBRI's Climate Change Ambassador Program, a feat that marks you as not just a learner but a leader, someone deeply committed to transformative change.
In this final stage, your courses offer a comprehensive view that moves beyond foundational knowledge and dives into nuanced, actionable aspects of sustainability. You will explore cutting-edge technologies such as carbon capture, delve into corporate responsibility, examine sustainable pet ownership, and even consider the viability of plastic roads and traditional knowledge for a greener future. These courses also introduce you to the evolving field of sustainable finance, touching on topics like ESG Disclosure and Impact Investing.
As you engage with this extensive and versatile curriculum, remember that each course, article, and exercise further equips you to be a true Climate Change Ambassador. You've come a long way, and this final level encapsulates the essence of what it means to be both informed and actionable in the realm of sustainability. Prepare to broaden your horizons even further as you undertake this last but incredibly significant part of your journey.
Climate Change Certificate Program
Climate Change Champion For LEED Green Associates
Access to Climate Change Level 1 & Level 2 badge courses plus 3 LEED specific hours.
Climate Change Ambassador For LEED APs With Specialty
Access to Level 1, Level 2 and Level 3 badge courses plus 6 LEED specific hours.
Climate Change Ambassador For WELL APs
Access to Level 1, Level 2, and Level 3 badge courses plus 6 WELL specific hours.
Platinum
Ideal for life-time learners with access to all our courses
Access to 250+ courses, all certification programs, badges and LEED specific hours.
Interested in partnering with GBRI? We have sponsorship opportunities available for webinars and badges!
Why Enroll in a Climate Change Certificate Program?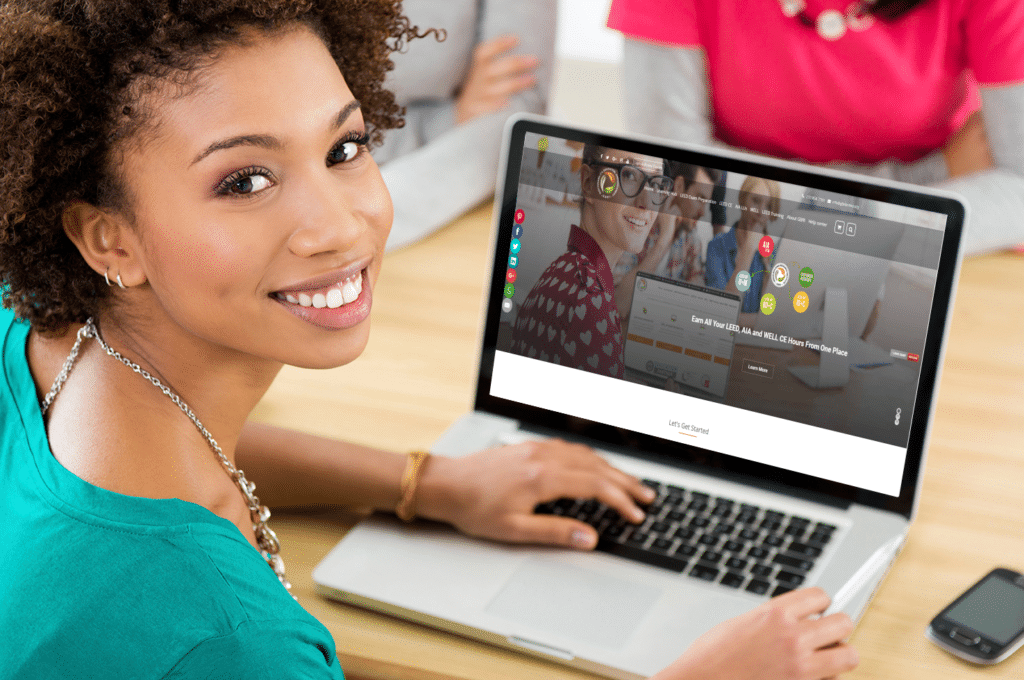 What our users are saying !!
To somebody who is new to idea, this talk is able to put it straight. For the people who have delve deeper into the straits of a sustainable lifestyle or professional practice, the talk serves as a refresher and reminder to take everybody along. The course now needs to evolve with more solution oriented approach, on a professional and personal level of what and how we can move to a all electricity run homes and cities.
This course was an eye-opener. It was very informative, easy to understand, and makes you wonder about the effects of climate change on our day-to-day lives from a very different perspective. The four pillars explained in this video; namely, heat, air pollution, diseases due to the rising number of insects, and access to health care, are few things we experience very closely. It encourages you to take steps on a personal level to retard the speed of climate change.
Building Engineers and Architects can draw inspiration from this course and design sustainable building for present / future Generations.
PROUD EDUCATION PARTNERS OF