Why should you enroll in the GBRI sustainability training program in 2021? Keep reading to check out the top five things you will miss out on if you don't!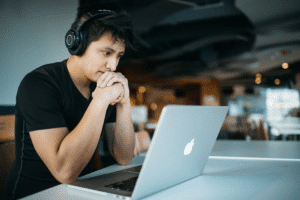 Introduction
Passionate about sustainability? Learning-Hub at GBRI has redefined online education with its state-of-art sustainability training program. Geared towards architects, engineers, sustainability professionals, and students, the Platinum Membership provides in-depth training with the help of highly informative online courses, articles, videos, and exam prep materials. But that's not it. Let's discuss the five lucrative reasons to take individual membership for the sustainability training program at GBRI!
1.  250+ articles and courses to choose from
We are passionate about sustainability too! And we are well aware of the amount of misinformation making rounds on the internet. So it is crucial for students and professionals to find all the useful learning material in one place. That's why we have prepared over 250 articles and courses related to sustainability. The platinum membership comes with the most researched information about sustainability practices in easy-to-consume articles and courses.
2.  Add a new credential to your name
Don't just consume information; make the courses and training programs count! Individuals preparing for internationally recognized credentials like LEED, Green Associate, LEED AP, WELL AP, AIA, and CE can leverage the best-in-class exam prep materials at Learning Hub. Enhance your knowledge and brighten up your career in sustainability in no time! Also, the membership programs aren't expensive like other online platforms out there.
3.  Connect with a like-minded community
Don't just read articles and finish courses on GBRI's Learning Hub. Take this opportunity to interact with our large community of students, professionals, and tutors. You can always join in group discussions and socialize with other members on the hub. Exchange notes, ask questions, and widen your professional network with a like-minded community.
4.  Achieve maximum flexibility while learning
We make learning extremely comfortable for our members. You can learn through audiovisuals using your favorite device at home. You can keep listening to podcasts and go about your day. Not just that, our educational content is available on any device – be it a tablet, laptop, or smartphone. The courses can be accessed from any device, making Learning Hub one of the most flexible online education platforms.
5.  Start learning in four simple steps
Registering on GBRI's Learning Hub can never get simple. All you have to do is follow the four simple steps and access one of the largest online education platforms on the Internet. First, register for a membership account. Then, get access to the login details for your account. Next, apply for the courses and start preparing for different exams. Finally, complete the courses and display your achievements through Badges!
Keep reading!
There you have it. We have shared some of the most compelling reasons to leverage the GBRI individual membership today. Take some time out to check out the various courses and programs we have on our official GBRI online learning platform. Also, make the most of our $99 promotional discount for all platinum memberships! Loved reading this post? Don't forget to check out other informative posts on the blog.
Must Read: