Natural Gas: A Bridge to Clean Energy or Climate Change Scam?
By Ginny Dorn
Natural gas has seen widespread acceptance due to its emissions, which are much lower than those of coal. The public has been sold an idea: natural gas is a bridge to cross on the way to green energy, a step in the right direction with climate change. However, natural gas is much more complicated than the industry lets on.
Natural gas is also prone to leakage, with leaks occurring from the wellhead, upstream, to our homes and transportation downstream. Apart from the environmental effects, natural gas and health is another major issue. The resource has been linked to a host of health issues, from asthma to death. So why does natural gas have such a good reputation? How urgently must we move away from natural gas?
Why Natural Gas?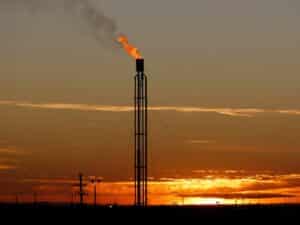 Natural gas is a fossil fuel that has gained support from key players, like the Environmental Protection Agency, the Environmental Defense Fund, and presidential administrations, like the Obama administration. The plan for natural gas has long been to use it as an alternative to coal, and as an interim fuel as we transition to renewables. (Hockenos, 2021)
Natural gas is recognized as a cleaner energy source because it emits 50 to 60% less CO2 than coal. However, these results don't show the bigger picture. Natural gas is a newer energy source, so it's usually employed in new and efficient power plants. Coal has been commonly used for decades, which means that it's usually used in older, traditional power plants. (Environmental Impacts of Natural Gas 2014) In reality, if we used coal in the same combined-cycle plants we use for natural gas, coal would have similar results to natural gas. (Spear, 2014) While natural gas results in fewer CO2 emissions, it is not necessarily a cleaner energy source than coal.
Natural Gas and Climate Change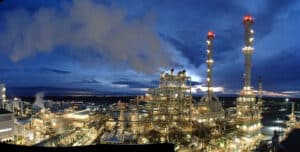 Despite its reputation, natural gas negatively impacts the environment and drives global warming. Natural gas is made of up to 90% methane, which can have 86 times the impact of CO2 emissions. Methane works more quickly than CO2 – while CO2 can have negative lasting effects for centuries, methane can have devastating effects within 20 years. Again, we see the results skewed in favor of natural gas, as those in charge choose to review methane's warming potential over a standard 100-year span rather than a 20-year span. This makes methane appear less damaging than CO2. (Vaidyanathan, 2015)
Natural gas is also prone to leaks, from the pipeline and throughout the rest of its lifecycle. A 2020 study revealed that methane emissions from the US are five times greater than the EPA's greenhouse gas inventory estimate, mostly due to leaks that go unaccounted for. Natural gas also leaks from buses and vehicles that run on it. Some cities have switched to natural gas burning public transport in order to save 30% carbon dioxide emissions over the diesel alternative. (Davenport, 2014) However, studies have shown that these buses leak natural gas (methane) which negates the positive effects that they could offer. (Koch, 2014)
Natural Gas and Health
The link between natural gas and health is being continuously studied, and the results are grim. Leaks and emissions from natural gas cause a plethora of health issues – from asthma and allergies to lung disease and premature death. As a fossil fuel, natural gas emissions from power plants, factories, agriculture, and vehicle exhaust all contribute to global warming, which in turn create harmful outdoor air pollution. Outdoor air pollution causes 3.4 million deaths each year – in some countries, it accounts for 1 in 10 deaths. (Ritchie & Roser, 2019)
Indoor air pollution
Indoor air pollution is also an issue for homes using natural gas for heating and cooking. Using a gas oven or strove for just one hour can cause unsafe pollutant levels in a home for the entire day. (Leber, 2021) People are shifting away from natural gas in the home. With states like California and Washington creating legislation for cleaner building codes. There are certainly better alternatives on the market. A recent study from the Rocky Mountain Institute has shown that all-electric homes have energy, cost, and emissions savings over mixed-fuel homes. (McKenna et al., 2020)
Continued Education on Natural Gas
Natural gas is a complex subject – this article merely reviews the tip of the iceberg. Read GBRI's article on natural gas and health, climate change, and global warming to learn more. In the article, we dive deep into each subject mentioned above. Also considering natural gas infrastructure, the likelihood of shifting away from natural gas to renewables. Similarly with the psychology behind the name "natural gas."
For further learning, check out GBRI's course on the topic – Climate Change and Health: A Lunchtime Chat with Dr. Joan Schiller. In the course, you'll learn from a medical oncologist and professor who has studied the health effects of climate change at length.