GBRI was excited to join the 64th NASA Convention 2022 held at Christ University Kengeri Campus, Bangalore, India from June 1-4  2022.
We talked about sustainability, green buildings, LEED, WELL, and climate change in our sessions. These sessions were held by our GBRI faculties and delegates that traveled to Bangalore from all over the country for these four days to be a part of the GBRI convention.
Each session was an hour-long and every student attending the sessions was given a trailblazer sticker and a discount coupon. The five students that scored the highest points in our Kahoot quiz were awarded prizes.
Day 1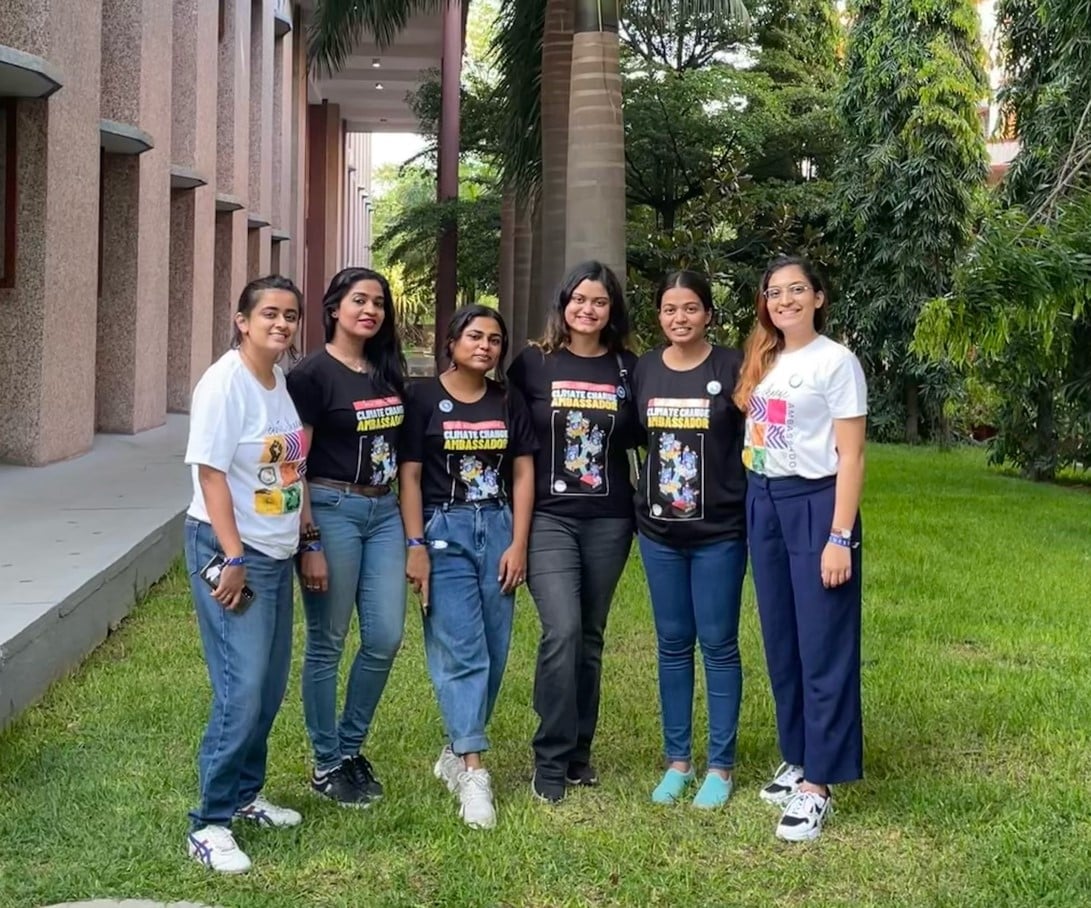 Our first day started with setting the GBRI goodies and banners to prepare for the very first session that took off at 11 am sharp.
We were pleasantly surprised to see our entire class filled up with students curious to know about GBRI and how it could help them to advance their careers. On Day 1 alone, we had 90 registrants!
We kicked off the first session with Harsha warming up the crowd, Simran giving an introduction on what GBRI is and Sam explaining our outreach program. Then Harsha jumped back in to explain the various credentials and scholarships that GBRI offers to students.
After each session, interested students would stay behind to ask any questions about the programs, scholarships, or internship opportunities at GBRI.
Day 2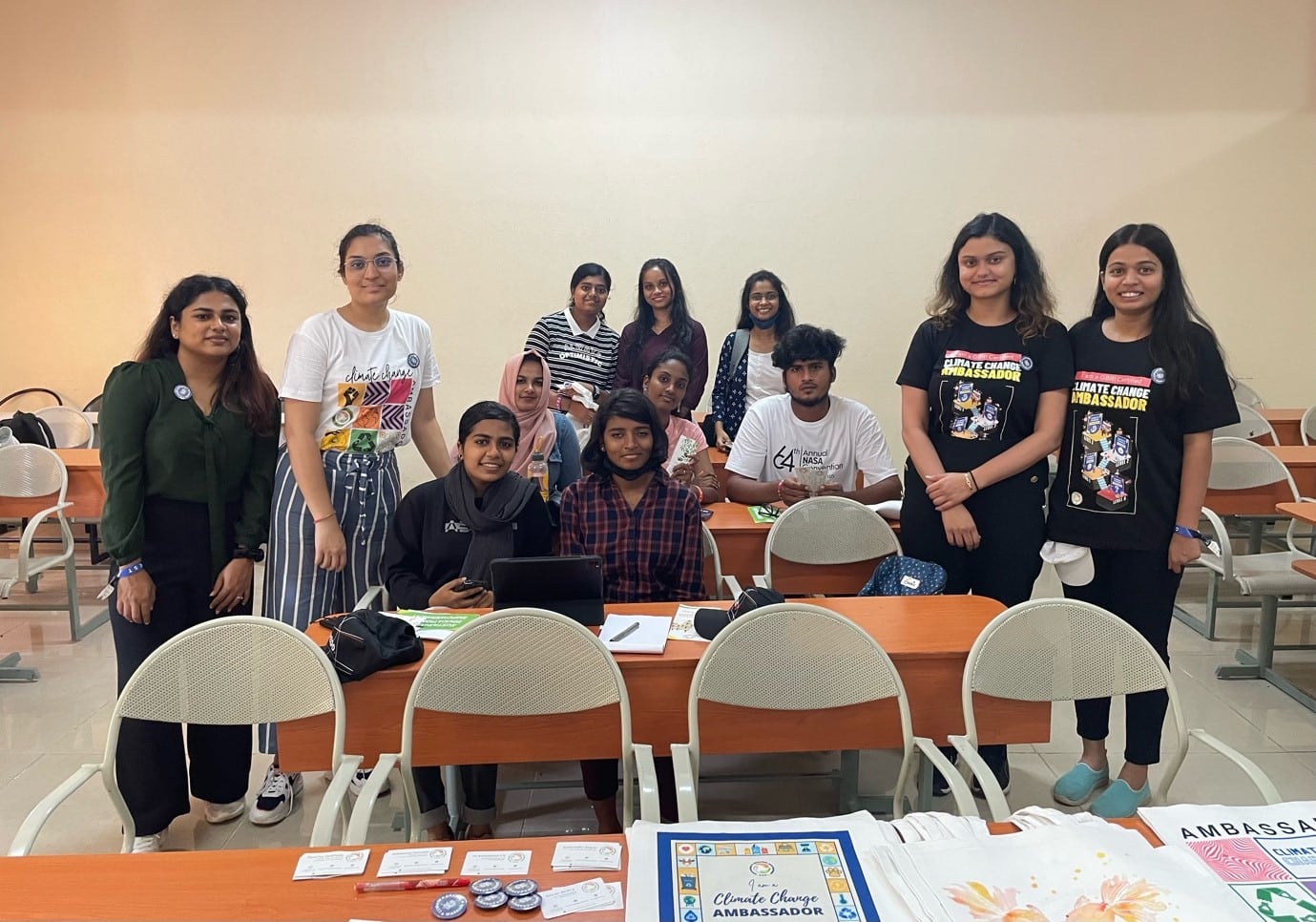 On the second day, Aparna and Aishwarya took over the sessions and explained everything perfectly. Harsha was always there to answer various questions that the students had.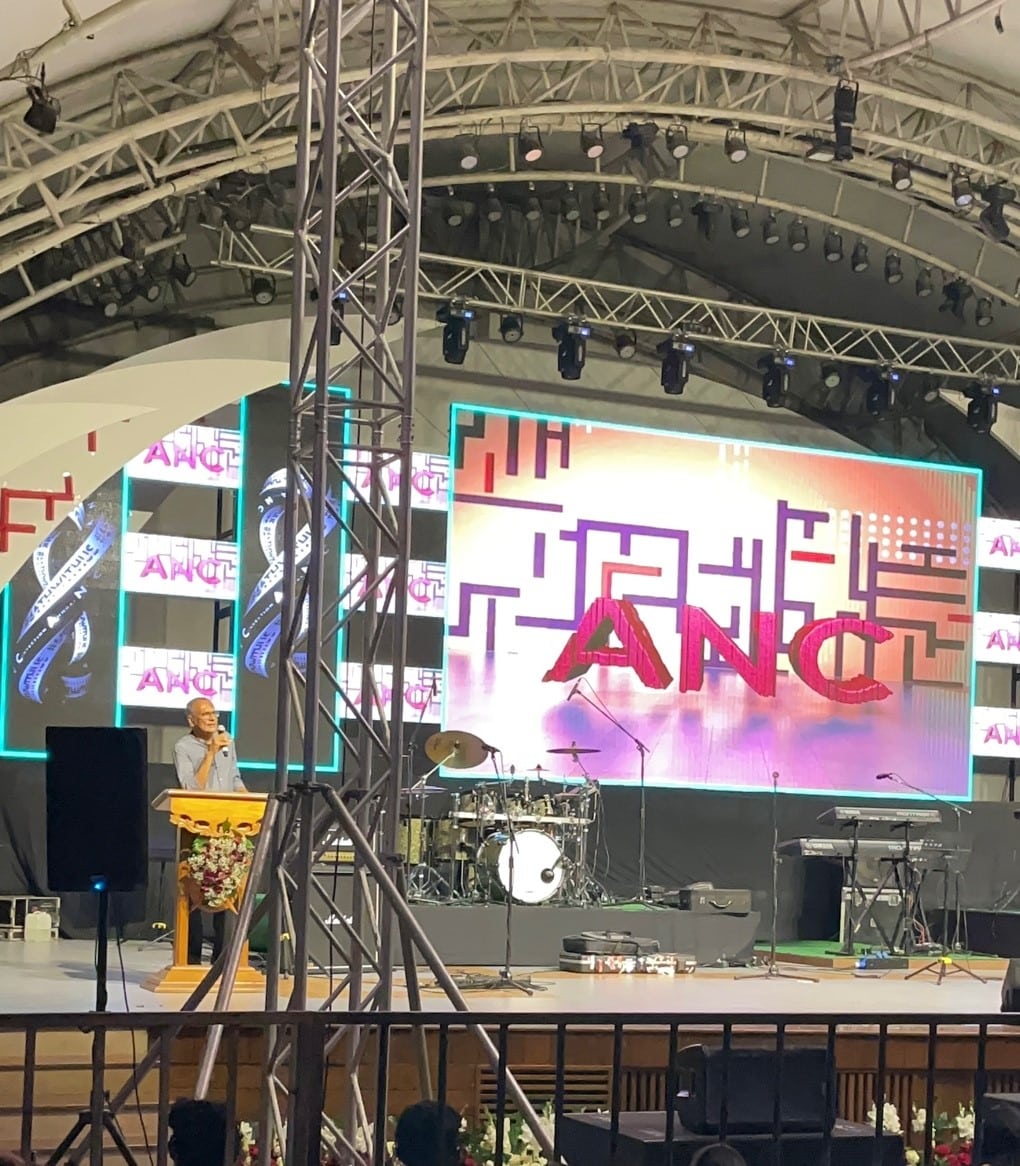 We had the NISF inauguration on this day that was held on stage in the evening in front of thousands of students present. Roy Varughese, the father of prominent architect Vijay Varughese Cherian, inaugurated the NASA India Scholarship Fund. This is a NASA program to support economically disadvantaged architecture students. GBRI through its foundation I-believe.org is funding one segment of this scholarship in loving memory of Vijay Varughese Cherian. GBRI's founder Jeslin Varghese was Vijay's schoolmate, collegemate, and roommate for several years.
We also put up our video by GBRI featuring Liesl Braganca which encouraged everyone to lead a sustainable lifestyle to save the earth from climate change. It was heartwarming to see people sitting in the crowd sing along with our song. Check out the video below:
Day 3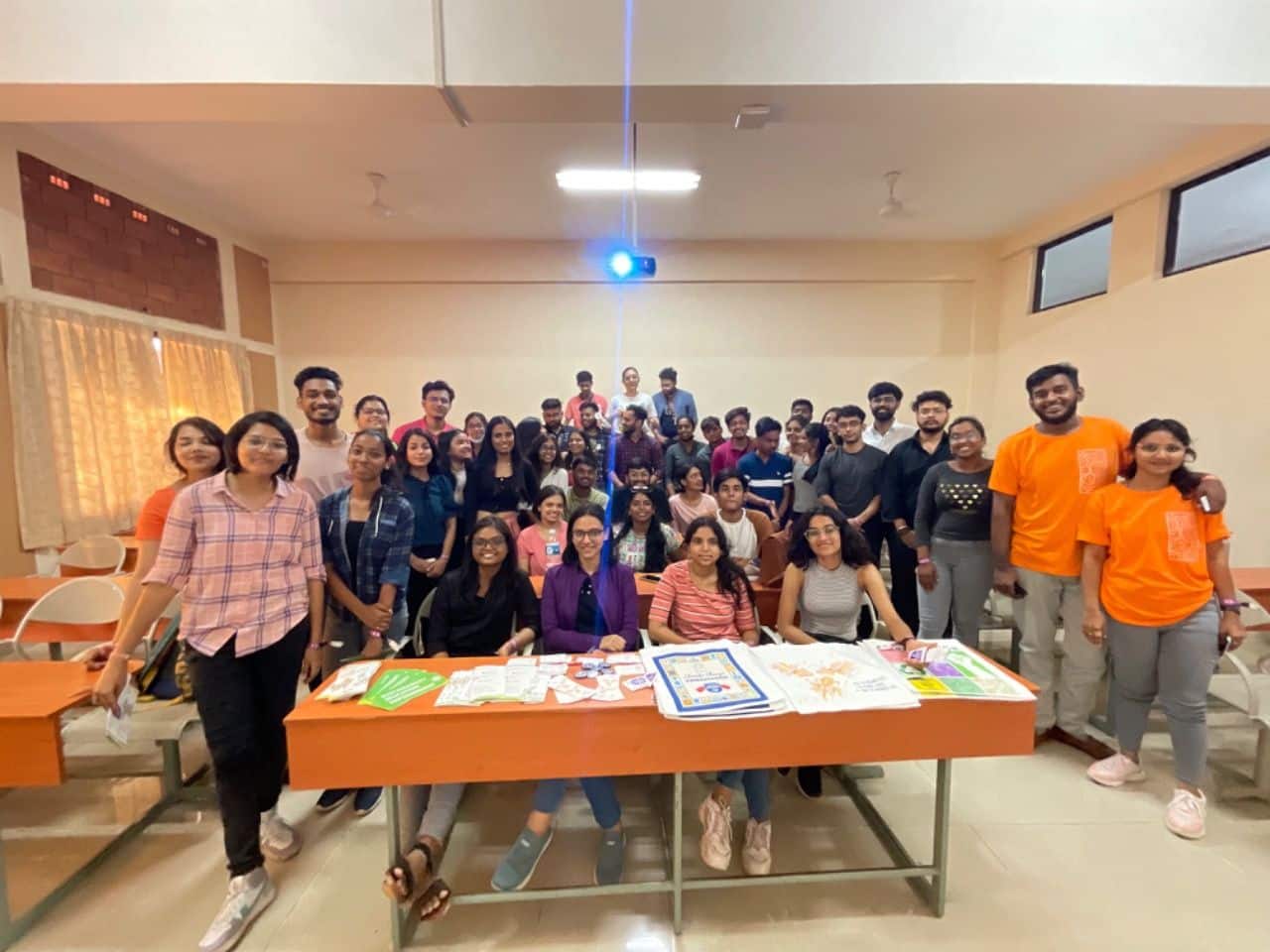 On the third day, we had an overall great turnout of students in our sessions both in the morning as well as in the afternoon. As there were a lot of other seminars happening, we started giving out our GBRI brochures to students around the campus so they would not miss out on our sessions. Many of the students said their friends had already attended our sessions and they would love to check it out as well.
The best part about every session was watching the students compete at the end to secure places in Kahoot quizzes so they could win various goodies. Every winner smiled in pride when they were awarded while their friends cheered.
Day 4: Last Day At The NASA Convention!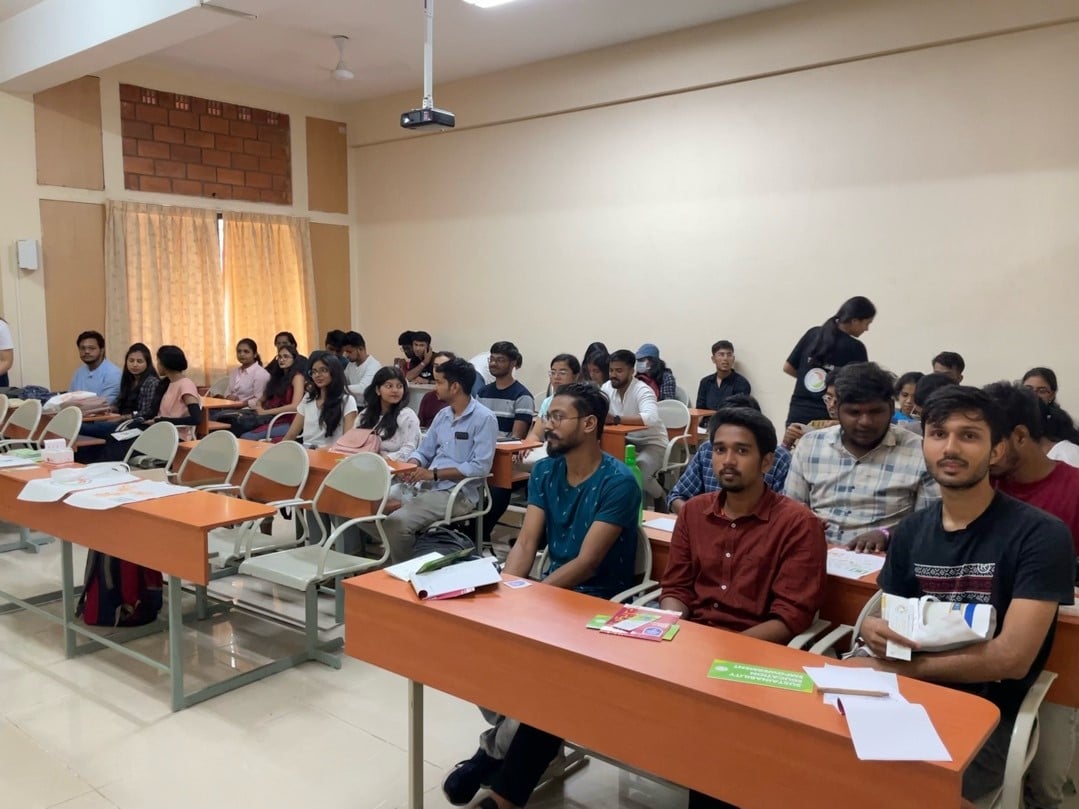 On the last day, we felt a tinge of sadness realizing all of this was finally coming to an end. We ensured students interested in our programs or scholarships attended our seminar so they would not miss out on the last day.
We had a total of 230 registrations in total which can increase as a lot of students faced network issues while registering on the campus. It was heartwarming to see interested students stay behind to ask us about the various internship opportunities in GBRI or the outreach program so they could work with us in the future.
How can GBRI help advance your career?
Based in NYC, with a presence around the world, GBRI is a privately-owned, online gamified education platform, with a mission to make sustainability resources affordable and accessible to everyone across the globe. With a library of over 400 courses in sustainability and project controls and a network of over 200 subject matter experts in both fields, GBRI is the premier sustainability education provider in the world.
GBRI believes in giving back to communities hence we have thousands of scholarships for students and sustainability professionals from around the world. We continue to partner with both non-profit and private organizations to further our positive influence in the communities we live in.
We are trying to put in the effort every day to change our community and the world we share, one day at a time!
For more updates, please follow us on: