Revolutionary Outcomes of COP 26: What the Annual Meeting Means for Our Future
In November, 120 world leaders met at COP26 to discuss climate change and determine how we can best proceed toward lowering emissions and limiting our rising temperature. While the COP meets annually, this year's conference brought about a global renewed interest as we recover from the pandemic. As we fly toward reaching our climate tipping point of 1.5 degrees Celsius, more and more industry leaders, business officials, and governments are looking for ways to move the dial in the opposite direction – or at least stop the dial from going up so quickly.
The discussions and outcomes of COP26 were driven by four main goals: Secure net zero carbon emissions by 2050, protect communities and natural habitats, mobilize climate finance, and work together to deliver on our goals. All of these objectives are aimed at one, overarching target – stopping our rising climate from reaching more than 1.5 degrees about preindustrial temperatures. Here's what was discussed, the action plan behind the goals, and what this renewed vigor means for the planet.
What is COP 26?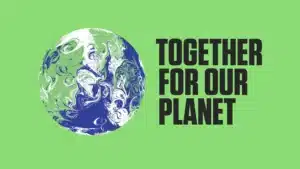 COP26 refers to the 26th Conference of the Parties to the United Nations Framework Convention on Climate Change. The COP meets annually to discuss and assess our progress as we fight climate change and has met for more than three decades. COP26 saw over 20,000 people travel to Glasgow, Scotland, with 120 world leaders and negotiators from almost 200 countries in attendance.
Alok Sharma, a member of the U.K.'s parliament, was tasked with leading this year's conference. He and his team broke down the goals of COP26 into more digestible parts. In this way, the leaders at the conference were able to discuss the granular details of how to actually tackle climate change – effectively breaking down an overwhelming issue into small steps to drive progress.
Limiting our planet's temperature
The most important objective is, of course, limiting our planet's temperature rise to 1.5 degrees Celsius above 19th century, preindustrial levels. This threshold is an irreversible tipping point – once we go above it, we will experience catastrophic impacts that will transform the climate and life as we know it. It is this goal that led all other discussions, with action plans centered around this ultimate objective.
Despite the dire situation, critics argue that COP26 – and all other COPs – are ineffective at driving change and reducing emissions. Since the agreements made at the conference are non-binding, some people say that the conference is a waste of time, when politicians could reallocate that time to pushing for climate spending through the U.S. Congress, and other government counterparts. However, Justin Worlock of Time Magazine argues the opposite – he says that international climate discussions are key for determining our global direction of travel.
Are COPs effective?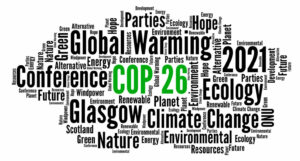 For example, in COP 21, the general consensus was that we needed to limit temperature rise to 2 degrees. In response, climate change vulnerable countries argued that 2 degrees would be catastrophic for them, as they bear the brunt of extreme weather and other symptoms of climate change. As a result, the U.N.'s climate science arm was called upon to research the effects of climate change over 1.5 degrees Celsius. It was this very report that led to the agreement of all that 1.5 degrees is the tipping point – no higher. Though there's no binding agreement, countries embraced the temperature target and a goal of net zero emissions by 2050, leading to an E.U. policy package centered around these goals. Similarly, a 2009 COP led to almost $80 billion in climate finance for developing nations and the Paris Agreement resulted in almost 120 countries submitting new climate plans based on the agreement.
So, are COPs effective? Yes. While they may not drive instantaneous results, they do foster connection and teamwork between countries that would otherwise not work together. They have driven momentum toward climate change goals, aligning all of humankind to the most important objectives. COP26, in particular, has brought about new attention, likely for many reasons – a year and a half with Covid-19, alarming climate reports from the IPCC, to name a couple.
Changes Toward a Better Future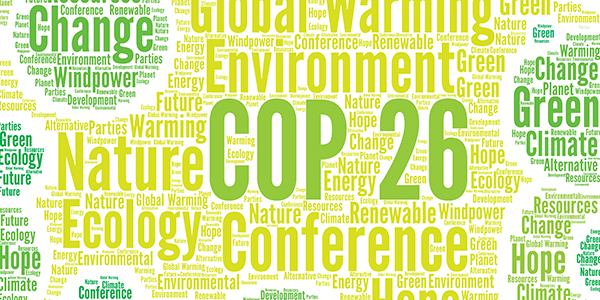 With something as complex as climate change, defining an ultimate goal and breaking it down into feasible steps is key. By doing so, Sharma and his team were able to guide discussions and work toward reaching an agreement on how to tackle climate change. The following four initiatives are the overarching goals of COP26, each with detailed action plans and exciting developments from the meeting.
Secure Global New Zero by Mid-Century and Keep 1.5 Degrees Within Reach
Although the Paris Agreement that came out of COP21 in 2015 was groundbreaking, the goals that we set were not nearly strong enough. In fact, if we held to the targets of the agreement, we'd reach a temperature rise of above 3 degrees by the year 2100. If we stick to that plan, temperatures will continue rising and we'll experience more extreme weather, wildfires, flooding, and species extinction. While recent progress is promising, we need to step up and make more intensive action.
We must halve emissions by 2030 and reach net zero carbon emissions by 2050 to limit global temperature increases to 1.5 degrees. In the Paris Agreement, each country agreed to provide their emissions reduction targets (also known as their Nationally Determined Contribution, or NDC) as a way to communicate their highest possible progression and ambition over time. These targets are to be provided every five years, and 2020 marked five years after the agreement was made. Since Covid stopped a COP from happening in 2020, countries brought their 2030 targets to COP26 this year. While the goal was for all to bring targets that are in line with holding the temperature rise to 1.5 degrees, it appears that even these targets won't be enough, and officials from across the world agreed that countries need to bring more ambitious 2030 targets to the next COP in 2022.
As important as these targets are, they're nothing without action behind them. Officials at COP26 agreed that in order to deliver on these targets, countries need to speed the phase-out of coal, reduce deforestation, accelerate the switch from gas to electric vehicles, and encourage investors and businesses to invest in renewables. With all goals, developed countries need to take the lead, as they are both contributing more to climate change and have more resources to drive change.
Move away from coal in COP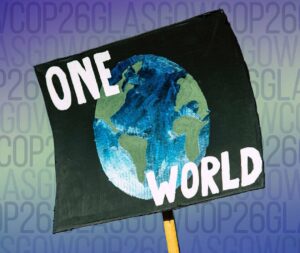 This is the first time that officials have explicitly expressed that we must move away from coal in COP decision text – a symbolic and important distinction. As a result of this goal, 46 countries – including Canada, the U.K., Vietnam, and Poland – committed to phasing out domestic coal. Additionally, some countries, including Germany, Italy, Canada, and the U.K., committed to redirecting international public support for unabated fossil fuels to clean energy by the end of 2022. The Beyond Oil and Gas Alliance committed to ending new licensing rounds of gas and oil exploration and production, setting an end date in line with the Paris Agreement objectives.
Other exciting pledges include:
141 countries committed to halting and reversing land degradation and forest loss by 2030 – supported by $18 billion in funding.
Over 2,000 companies have committed to creating science-based targets for reducing their emissions.
400 financial firms that control $130 trillion in assets pledged to align their portfolios to net-zero by 2030 – acknowledging that there is risk in investing in polluting, high-carbon industries.
34 countries, 41 cities, and 11 major automobile manufacturers agreed to sell only zero-emission vehicles by 2040, with leading markets agreeing to make the switch by no later than 2035.
The Ford F-150 has been the best-selling vehicle in the U.S. for over 30 years. It's getting an all-electric makeover in the F-150 Lightning, which has better stats for torque and acceleration than the gas version and has over 150,000 reservations for its release in 2022.
TPG Rise Climate, a new private equity fund focused on climate, has raised $5.4 billion to invest in decarbonized transport, clean energy, and green agriculture. Executive director Hank Paulson notes the importance of using these funds to show investors that putting money into climate solutions is an attractive private-equity opportunity.
Adapt to Protect Communities and Natural Habitats
Scientists and leaders around the world have acknowledged that our climate is already changing and that we will continue to experience devastating effects as a result, even as we work to reduce emissions. This is why the second objective of COP26 was to work together to enable the countries that have been affected by climate change to restore and protect their ecosystems. We must also help them build warning systems, defenses, and a more resilient infrastructure and agriculture as a way to avoid the loss of lives, livelihoods, and homes.
While climate-vulnerable countries argued for the creation of a finance facility dedicated to funding the loss and damage caused by climate change, developed nations like the U.S. pushed back. Instead, the countries settled to create a new dialogue dedicated to discussing potential arrangements for funding – not enough to be effective, but this is a step in the right direction on a topic that has yet to be fully addressed by the COP. Plus, Scotland and Belgium stepped up and pledged a total of $3.7 billion to address loss and damage.  This is much-needed support, as climate-endangered countries have felt the brunt of Covid-19 in the last year and a half.
The effects of climate change are disproportionately affecting developing nations.
Prime Minister Mia Mottley of Barbados noted that countries like her own are on the front line, dealing with rising sea levels and extreme weather. These issues, in combination with Covid-19, shrunk Barbados' economy by more than 17% in 2020 – the financial loss of about a decade. This drives home the point that providing financial assistance is critical for the people in countries like Barbados. As Mottley says, "This issue is about life and death for us. It is an issue about the stability of our nation."  Ultimately, every country, and especially developed countries that are heavy emitters like the U.S., are contributing to the issue – but the effects of climate change are disproportionately affecting developing nations.
The U.K., in partnership with Egypt, Malawi, Bangladesh, Saint Lucia, the Netherlands, and the UN Development Programme, has developed the Adaptation Action Coalition. The coalition aims to bring countries together, finding solutions to the impacts of climate change. Over 20 countries joined the coalition, with more than 1,500 investors, businesses, regions, and cities joining the Race to Resilience as all countries must commit to building a more resilient future. Developed countries agreed to double funding for adaptation – for a total of at least $40 billion – by 2025. Additionally, the world's least developed countries received $413 million in new contributions via the Least Developed Countries Fund.
Mobilize Climate Finance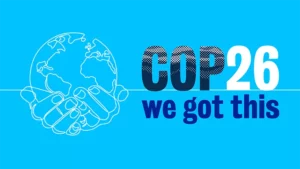 Perhaps one of the most important objectives of COP26 was to drive developed countries to make good on their promise of at least $100 billion in climate finance per year by 2020, and push for further funding. Without financial support, we won't be able to deliver the big aspirations of the first two objectives. In order to move toward clean energy and support climate-endangered nations, international financial institutions must play a role in climate change, releasing trillions in both public and private sector finance. Without it, we will not secure global net zero carbon emissions.
Every bank, financial firm, company, insurer, and investor needs to change in order for us to reach our goals. This goal works alongside the sub-objective to encourage investors and businesses to invest in renewables – but it's bigger than that. Countries and international financial institutions must make decisions with the climate in mind as they deliver stimulus packages to rebuild after the pandemic. Companies must be open about the risks and opportunities that shifting toward a net zero economy poses for their business. Regulators and central banks must ensure that the financial systems we have in place can support us as we transition to net zero. All investments and lending must be aligned with net zero – from insurers and banks to investors, big or small. (COP26 Explained, 2021)
International Energy Agency (IEA)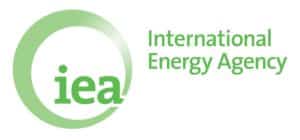 Faith Birol, the head of the International Energy Agency (IEA), oversees trend research in energy markets. He has a unique power, as energy policymakers and companies yield to Birol's opinions. This year, Birol declared that we're shifting to a new world economy powered by clean energy – a huge statement after a century of living in an economy centered around oil. The IEA first reported that there's no need to invest in new infrastructure for fossil fuel supply. Then, it called for us to triple the global investment in clean energy and its technologies, equaling about $4 trillion annually by the end of the decade. The IEA has also declared explicit clean-energy milestones, stating that by 2050, 90% of our electricity should be coming from renewable energy.
Work Together to Deliver
Of course, we need equal participation from all of the countries around the world to succeed with our goal of zero net emissions and limited global temperature increase to 1.5 degrees. A major focus during the negotiations was finalizing the Paris Rulebook – the rules necessary for fully implementing the Paris Agreement. While most of the rules were adopted in 2018, a few outstanding issues remained prior to COP26. These issues are naturally complex and important for pursuing our ambitions to protect the planet, hence the five years of negotiations required to come to a conclusion.
First, negotiators settled on rules for the global carbon market, per Article 6 of the Paris Agreement. Carbon trading would allow one business or nation to pay for projects that reduce the emissions in another country and count those reductions toward their own targets. With this opportunity, we could send funds to projects that cut emissions most effectively, which could reduce the costs of meeting targets by up to 79%. However, negotiations over this topic have run on for years because, without strong rules, a business could be paid for doing things it would do anyway, or two countries could count the same emission cuts twice.  The rules settled at COP26 maintain social and environmental integrity, ensuring that we will not allow double-counting. 5% of funding from carbon markets will also go toward adaptation efforts.
NDCs
Next, negotiators agreed to use common timeframes for climate commitments. New NDCs will have a common end date of ten years out. For example, NDCs put forward in 2025 end in 2035, NDCs put forward in 2030 end in 2040. This will ensure countries act on the same time period and work through five-year cycles to keep plans strong and in line with new developments. Finally, all countries agreed to submit information about financial, capacity-building, and technological support, as well as about emissions, using a standardized set of tables and formats for transparency and accountability.
Accelerate our actions by tackling climate through collaboration
Ultimately, the goal here is to accelerate our actions by tackling climate through collaboration. This also means we must drive socially responsible change. This also means we must drive socially responsible change. While we are ensuring social responsibility by following the new rules in the Paris Rulebook, we must also practice it on smaller scales. For example, Chibeze Ezekial, who works for 250 Ghana Reducing Our Carbon, learned that Ghana's government was drafting plans to propose building a large coal power plant – the first in the country – in 2013. Ezekiel and his organization immediately began visiting the communities that would be impacted by the power plant, educating them on the effect it would have on their health, the groundwater, the rivers, and air quality. He also offered another solution – renewable energy. By 2015, the government was ready to pitch the proposal and the community was equipped with the information it needed to challenge it. As a result, the Environmental Minister of Ghana announced that they would not build the coal plant – instead, they decided that any new power projects would only use renewable energy.  This feat is the perfect example of socially responsible change. Ezekiel educated community members on the potential dangers of a coal power plant and what it would mean for the people around it. The community was then prepared to fight for the better option – and they won.
Learning Hub @GBRIonline provides you access to 100s of sustainability, green building and LEED courses.
To learn more about click here in link for our course on Revolutionary Outcomes of COP 26: What the Annual Meeting Means for Our Future. 
Revolutionary Outcomes Of Cop26 What The Annual Meeting Means For Our Future