iBefore we explore the details of the Integrative Process within the LEED framework, it's crucial to understand Systems Thinking. This concept is fundamental to the Integrative Process.
What is Systems Thinking?
Systems thinking is a holistic approach that focuses on how the individual components of a system interact with one another. It emphasizes relationships, patterns, and context, recognising that changes in one part of a system can affect the entire system. In the context of green building projects, systems thinking allows professionals to understand the interconnections between various aspects such as energy efficiency, materials, water usage, and social impact.
What is the Integrative Process?
The Integrative Process is a collaborative, iterative method that involves stakeholders and experts throughout a project's lifecycle. It transcends disciplinary boundaries, replacing linear planning with a comprehensive approach that seeks synergistic solutions. The Integrative Process enhances design effectiveness, promotes sustainability, and can expedite the project timeline by fostering communication and collaboration.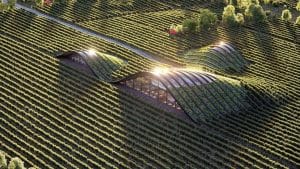 How are Systems Thinking and Integrated Process Useful for Green Building Projects?
Utilizing systems thinking in the Integrative Process ensures that all aspects of a project are considered, from environmental impacts to economic costs, social equity, and well-being. This comprehensive perspective leads to more resilient and adaptable buildings that align better with sustainability goals.
How Do LEED and WELL Reward Projects for IP?
LEED v4.0 and LEED v4.1
LEED recognizes the importance of the Integrative Process, offering a specific credit called the "Integrative Process Credit." Also LEED Healthcare projects have a prerequisite called "Integrated Project Planning & Design." This prerequisite is designated for Healthcare projects only, intending to maximize opportunities for integrated and cost-effective adoption of green design and construction strategies, focusing on human health.
WELL v2
Under WELL v2, "Integrative Design" is a precondition (similar to prerequisites under LEED) that requires projects to facilitate a collaborative process. This focus on collective well-being and sustainability includes engaging diverse stakeholders from the onset, aligning with sustainability goals, and ensuring adherence to WELL features.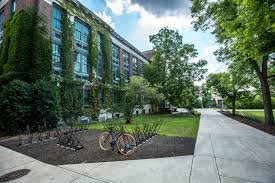 How Is the Integrative Process Important for LEED and WELL Exams?
LEED recognizes the Integrative Process as a critical element, rewarding projects for collaborative planning and decision-making that enhance environmental performance. Similarly, WELL v2 includes "Integrative Design" as a precondition, mandating projects to facilitate a collaborative process that supports well-being and sustainability goals.
For your LEED Green Associate Exam, you must understand the intent of the Integrative Process credit, which is to support high-performance, cost-effective project outcomes through an early analysis of the interrelationships among systems.
LEED Exam Prep Candidates should also understand that an integrative process comprises three phases. The first—discovery—is also the most important and can be seen as an expansion of what is conventionally called predesign. Actions taken during discovery are essential to achieving a project's environmental goals cost-effectively. The second phase, design and construction, begins with what is conventionally called schematic design. Unlike its conventional counterpart, however, in the integrative process, design will incorporate all of the collective understandings of system interactions that were found during discovery. The third phase is the period of occupancy, operations, and performance feedback. Here, the integrative process measures performance and sets up feedback mechanisms. Feedback is critical to determining success in achieving performance targets, informing building operations, and taking corrective actions when targets are missed. A fully integrative process accounts for the interactions among all building and site systems; this credit serves as an introduction, rewarding project teams that apply an integrative approach to energy and water systems.
Beginning in pre-design and continuing throughout the design phases, project teams should identify and use opportunities to achieve synergies across disciplines and building systems. Use the analyses to inform the owner's project requirements (OPR), basis of design (BOD), design documents, and construction documents.
Both LEED and WELL emphasize the importance of including stakeholders, defining health and environmental goals, and implementing strategies that reduce negative impacts on the planet. Preparing for LEED and WELL exams require an understanding of how the Integrative Process and systems thinking are employed in green building projects.
Conclusion
The Integrative Process, guided by systems thinking, is pivotal in green building practices. It helps projects meet and exceed sustainability goals, providing long-term benefits to occupants and the environment. Both LEED and WELL reward projects that effectively utilize this approach, underscoring its importance in sustainable design and planning.
If you are preparing for the LEED or WELL exams or want to delve deeper into these concepts, explore GBRI's exam prep and CE articles, including the one we've just explored together. Embracing the Integrative Process and systems thinking will not only enhance your professional practice but also contribute positively to our world's sustainable future.