The Complete LEED Green Associate Exam Preparation Program
Transform Your Career with a LEED Green Associate Credential in as Little as 5 Weeks
The pursuit of sustainability and green building practices is more than a trend—it's a global priority, revolutionizing the construction and design industry. The global green building market, projected to grow to $700+ billion by 2032, reflects a burgeoning demand for environmentally responsible and resource-efficient buildings. The LEED Green Associate credential places you at the forefront of this transformative movement.
Welcome to GBRI's All-Inclusive LEED v4 Green Associate Exam Preparation Package. Designed to simplify your journey to becoming a LEED Green Associate, this all-inclusive package streamlines the entire process, providing everything you need in one place.
By earning your LEED Green Associate credential through GBRI's comprehensive exam preparation, you'll not only gain essential knowledge and skills but also position yourself as a leader in a field that's transforming our world for the better. With this package, you don't need any other materials to prepare for your LEED Green Associate Exam. Your path to LEED success starts here.
LEED Green Associate Exam Prep - Learning Objectives
Self-Paced Online Modules
Accessible 24/7 in your portal, these 10 modules offer 9 total hours of education covering the entire LEED v4 rating system, representing LEED knowledge and task domains.
GBRI Study Guide
This printable guide complements the online modules, enhancing your understanding as you progress. It is intended to be used alongside the modules, not on its own.
WhatsApp Study Group
Join our interactive community of GBRI instructors, IT team, and fellow students. Exchange knowledge, ask questions, and find mutual support as you prepare for your exam.
Flash Cards
Master key terms, prerequisites, and credits with these essential study aids. Past students have found them incredibly helpful.
Audio Files
Load MP3 audio files to study on the go, turning any moment into a learning opportunity.
Practice Quizzes and 5 Mock Exams
Test your knowledge with 700+ practice questions and gauge readiness through 5 comprehensive LEED Green Associate Mock Exams with GBRI.
How it all works together:
We've crafted a comprehensive study roadmap to guide your LEED Green Associate exam preparation. By following a clear and systematic approach, you can effectively tailor your study habits to your personal needs.
Investing in your future has never been so accessible. GBRI, a minority-owned small business, is committed to broadening access to sustainability education.
Experience GBRI's LEED Green Associate Exam Preparation – Try Modules 1 & 2 for Free!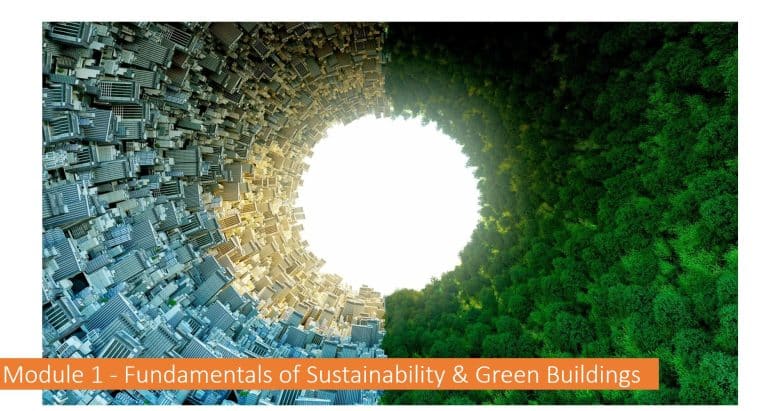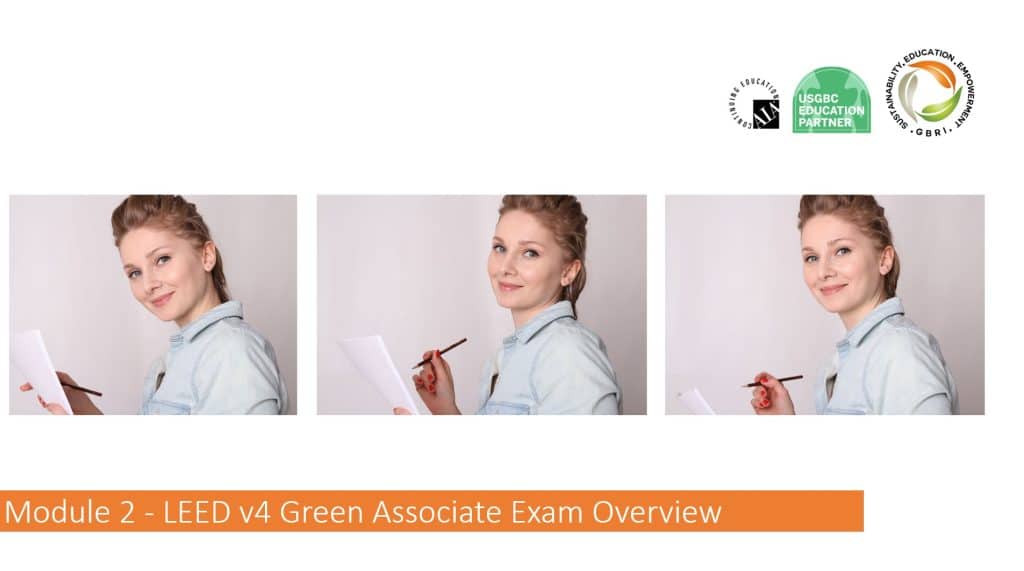 Are you curious about what GBRI's All-Inclusive LEED v4 Green Associate Exam Preparation Package has to offer? We invite you to explore Modules 1 & 2 completely free for a 15-day trial period.
This exclusive access allows you to:
Experience Our Teaching Style: Engage with our expert instructors and interactive learning materials.
Explore Key Concepts: Delve into essential topics that form the foundation of the LEED v4 rating system.
Make an Informed Decision: Ensure that our course aligns with your learning preferences and career goals.
There's no obligation, and no credit card is required. Simply click here to start your 15-day free trial, and embark on a transformative journey and make your dream of becoming a LEED Green Associate a reality!
Experience GBRI's LEED Green Associate Exam Preparation – Try Modules 1 & 2 for Free!