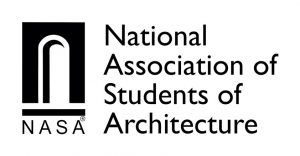 NASA is a student association, one of its kind for the undergraduate students of Architecture in India. NASA was founded with a common aim and objective to provide the students a platform for interaction, a platform where students from varied cultural backgrounds would learn and share their knowledge.
Together, GBRI And NASA Will Serve The Architecture Community Of Students And High School Students Aspiring To Get Admitted To Architecture Colleges In India.
What Are The Main Outcomes From This Partnership?
The partnership is excited to kickstart 2 projects this year that are listed below. As part of the partnership, GBRI and NASA will continue the discussion and delivery of various empowerment programs such as scholarship for students in Architecture, hosting sustainability and career webinars and talks.
Sustainability Program for
Architecture Students
Sustainability Program for Architecture Students: GBRI has tailored its virtual sustainability internship program to educate, train and empower Architecture students in India. This program will be termed "GBRI Virtual Sustainability Program" where GBRI will work with NASA to identify and recruit 10-12 qualified students a year to join this program. Successful students will work on sustainability research, sustainable design and green building case studies, create, develop and deliver sustainability courses and get acclimated to green building rating systems such as LEED. During the 6 months program, GBRI will pay a stipend of Rs. 7000 per month and the fees for LEED Green Associate or LEED Accredited Professional exam if the student wishes to get accredited. Interested students are advised to apply using the link below.
NATA Exam Preparation Platform For
Prospective Students
National Aptitude Test in Architecture (NATA) Exam Preparation Platform: GBRI and NASA will collaborate to create, develop and deliver best-in-class exam preparation materials for the National Aptitude Test in Architecture (NATA) exam. All exam prep materials (a road map, video lessons, practice questions, sketching videos and simulated mock exams) will be hosted on GBRI's Learning Management System (LMS) on a page co-branded with NASA and GBRI logos. The exam prep materials will be available FREE for all registered LMS users. On the LMS, NASA instructors will administer the exam prep content. The platform will also house a discussion group where potential students could seek help from NASA representatives on questions they may have while applying for the exam, preparing for the test and selecting the right Architecture college.