Start your journey today to become an International
Sustainability

Ambassador
GBRI and NASA is excited to announce its 3rd International Sustainability Certification Program (ISP) for students and young graduates.
What is the International
Sustainability

Program?
The ISP prepares and enables candidates not only to become sustainability champions but also social impact leaders.
Track 1/Semester 1 - Sustainability Scholar
Leading to an International Sustainability Scholar, Track 1/ Semester 1 consists of self-paced courses and online live classes taught over Zoom, that will prepare students to become a Climate Change Ambassador and earn the IGBC AP and LEED Green Associate credentials.
Track 1 / Semester 1 – Sustainability Scholar
Track 2 – Sustainability Ambassador
Leading to an International Sustainability Ambassador, Track 2 / Semester 2 comprises of self-paced courses and online live classes taught over Zoom that will prepare students to master advanced green build topics such as net zero guidelines, energy modeling, daylighting simulation, and earn the LEED AP and WELL AP credential.
Track 2 – Sustainability Ambassador
Complete the application form for enrollment and scholarship
Meet ISP Instructors and past Guest Speakers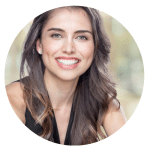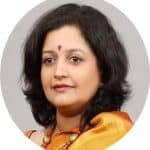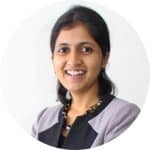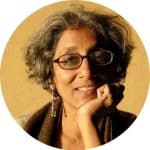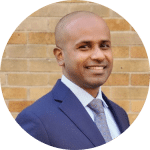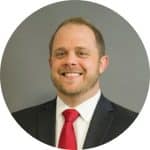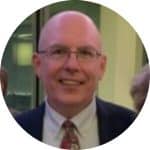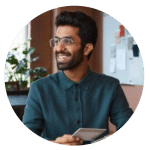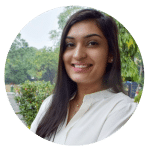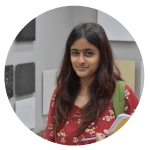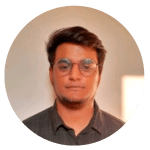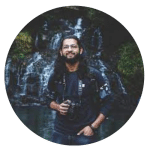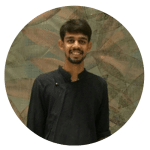 International Sustainability Program Tuition
Sustainability Ambassador
Completion of Track 1 Required
GBRI and NASA's goal is make ISP affordable, inclusive and accessible to everyone. The tuition fees for semester one is $699 (Roughly Rs. 56,000) but we would like to offer scholarships and keep it within the range of $0 to $349 (between Rs.0 and Rs 28000). Our admission process and scholarship evaluation is based on a number of factors including your application, academic merit, your essay and financial information submitted. Any information you submit under the financial section will not be shared publicly. The level of scholarship you receive will not be shared publicly.
Eligibility, Application, & Scholarships
Undergraduate students as early as 2nd year, and post graduate students are eligible to apply for the ISP.
Familiarize yourself with
the ISP by reading the information booklet before completing the application form for enrollment and scholarship.
GBRI-NASA ISP Committee will evaluate the applications, contact candidates for interview as needed before admitting to the ISP with full or partial scholarship.
Join the elite club of GBRI-NASA international sustainability champions as results are announced.
Why Become a Sustainability Ambassador
Graduates from ISP Batch 1 and 2
The ISP program has been a great experience for me which helped me gain confidence and become a better team player. It has improved my communication and presentation skills which has helped me greatly in my current job. I'm grateful to have had the opportunity to be a part of the ISP cohort, where I got to meet wonderful people around the world. Even though all the interaction was on an online platform, we all members could manage our time and work on projects seamlessly, and eventually we were able to learn a lot from each other. Thank you Jeslin sir for giving us this opportunity!
The ISP drastically changed my perspective on teamwork and leadership. It was very meaningful to see my colleagues and myself become more and more comfortable with public speaking and delegation throughout the course of the program. We accomplished much more than what was defined as the scope of the program. Learning about LEED and designing modules to help students helped solidify our concepts. It was really interesting to work with students from other countries on concepts we all cared about, such as climate change and environmental pollution. This program helped my growth both personally and professionally. It informed my decision to study these topics for my higher education.
ISP was an amazing platform that helped me find a voice and propel in the area of sustainability. It came as a catalyst to my plans of pursuing career interest in the area of sustainability. One particular activity helped me the most during my time at ISP was writing a research article on the topic of one's choosing. That was the point where I came to realize that my ideas and voice are an important contribution to the community of sustainable enthusiasts. With the support of Jeslin and the experts, I am now working deeply with people carrying the same ideas and striding towards achieving the goal of creating sustainable societies
ISP program helped me to interact with like minded individuals focusing primarily on the importance of sustainability. Moreover, the program helped me to be part of a team working towards a common goal of promoting sustainability, sharing knowledge and ideas.
The ISP program is a great platform to learn about sustainability and to develop soft skills. By engaging with various universities and industry professionals, I was able to gain excellent industry insights. The ISP program also helped me make new friends with the fellow interns all over the world which further broadened my horizons.
When I came across the ISP program, I was eager to become a part of it. I have always been interested in sustainability and how it can become a part of the lifestyle to contribute to a greater good of the society. The program helped me in instilling the sensitivity about sustainability and learn various new concepts about different rating system that exists, confidence and an essence of teamwork while working with students of various college and universities. It helped me broaden my perspective. It was my safe space as my escape. It boosted my confidence that helped me in my future endeavors. If I could, I would turn back time and do it all over again. Couldn't thank GBRI enough for the opportunity. 🙂
I wish I had something like ISP in my college days. Its such a great platform if you want to explore and make a career in sustainability, climate and green buildings sector. It aligned perfectly with my needs. It was a mix of everything from research work, to having an opportunity to upgrade and learn on various sustainability related topics with access to a vast portflio of courses, getting the collaborative experience of working with peers from multidisciplinary backgrounds and countries, and the best part for me was the guest lectures by national and international experts. The weekly meetings to improve our intersperonal and communications skills was a cherry on the top. That is the reason, that someone like me who is absolutely dreadful of public speaking and have immense stage freight, got the push and the needed confidence to deliver a full live session and a guest lecture on this platform.
Being part of GBRI's ISP international program has had a huge impact on my sustainability journey as an architect. Being able to meet & work with other sustainability enthusiasts & hear from specialists in the field was my favorite part about this journy. I also took the chance & successfully passed my WELL Accredited Professional exam from the first attempt using GBRI's comprehensive study materials, I enjoyed the ease of taking courses online at my own pace, and the 5 weeks road map helped me stay consistent & focused
GBRI's 'International sustainability program' deepens my knowledge of sustainability and broadened my perspective. Weekly meetings and assignments helped me learn new concepts and skills. Peer learning was a highlight of this program for me. This program made me confident to apply my knowledge in practice also.
I want to start by saying how thrilled I was to see a notification from the GBRI ISP WhatsApp group today. It also brought back memories of my internship, when I was first a little hesitant and apprehensive as well, but by the end I had gained greater confidence in both my speech and in my plans for a sustainable future. I want to express my gratitude for your programme, which has benefited my teammates and me in a variety of ways that aren't even included in this box.
The GBRI programme aids in gaining in-depth understanding of sustainable development and green building design. As I work with BIM, it aids in the development of overall structure. programme also , which aids in understanding various people's perspectives on sustainability, climate change, and green construction.
I was always interested in sustainability and was looking for something that can open doors for me to learn and expose myself to new ideas and principles related to sustainability and green buildings. I knew GBRI's ISP program would be a great oppurtunity and I was fortunate enough to get the internship. During the internship, we had discussions on a variety of topics presented by each intern and it was a great way to learn things at the same time to improve our public speaking and presentation skills. We also had access to a number of courses for Continuing Education, LEED exam preperations and many more. I'm now a LEED Green Associate, thanks to GBRI's exam prep and Jeslin's support. I'm very grateful that I got to be a part of GBRI and I wish every student take the chance to learn from GBRI.
To someone who is new to the idea, the climate change course series is able to put it straight. For the people who have delved deeper intro the straits of sustainable lifestyle or professional practice, the talk serves as a refresher and reminder to take everybody along.
GBRI & NASA prioritizes accountability through a data-driven performance review and on-site assessment.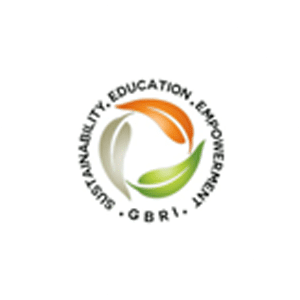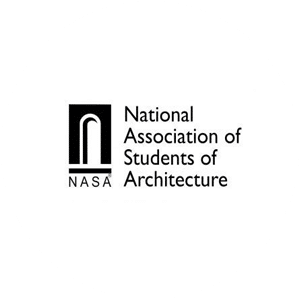 Frequently Asked Questions

Jeslin Varghese
Program Director & Faculty

Dr Sreelekshmi S
Program Co-ordinator