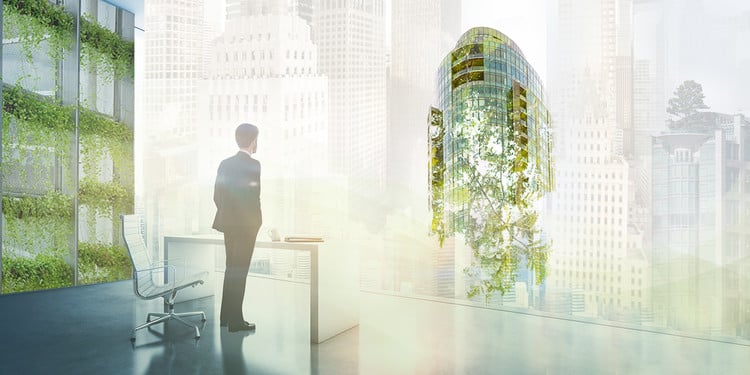 Background on Architecture 2030
Architecture 2030 was created to address one of the biggest contributors to greenhouse gas emissions: buildings. According to the Global Alliance for Buildings and Construction 2018 Status Report, buildings and construction of buildings contribute to about 40% of greenhouse gas emissions globally. That is over a third of all greenhouse gas emissions worldwide. This is a staggering amount from one source and a major contributor to climate change that must be aggressively addressed if we are to meet the emissions targets outlined in the Paris Agreement. And we have plenty of opportunities to do so with proper planning and appropriate investments in green buildings.
According to the same report, 70% of the infrastructure needed by 2050 doesn't even exist yet. In other words, the damage hasn't been done just yet. It is not too late for us to have a more sustainability focused future with greener buildings and lower emission construction of new buildings as well. As a society, we need to aggressively change regulations surrounding construction and buildings in order for us to start building Leadership in Energy and Environmental Design (or LEED) certified buildings exclusively. LEED certification addresses a variety of sustainability issues: energy efficiency, water efficiency, eco-friendly materials, and the effect the building has on the site the building will be located at. LEED can be thought of as a decision making framework that will keep eco-friendly practices and materials at the forefront.
In order to properly plan out building new, sustainable buildings to avert the climate crisis, we have to make sustainability the main focus during the entire process of building and construction. This means keeping it at the forefront during planning, design, construction, and even the operation of buildings. Building a green building isn't enough, the operations of the building have to be purposely thought out in order for it to operate in a eco-friendly manner. It's not enough to just build with greener materials, efficiency during day to day usage is just as important if not more so as this will determine the daily impact on the environment.
Architecture 2030 has laid out many challenges, goals, and targets for the industry in addition to collaborating with the biggest players in the space, both in the private and public sector. By addressing the biggest players, Architecture 2030 is able to have the most profound impact on reducing building emissions. This is the only way the Paris Agreement can be met: by stakeholders, the private sector and public sector coordinating together to address climate change in the most holistic way possible.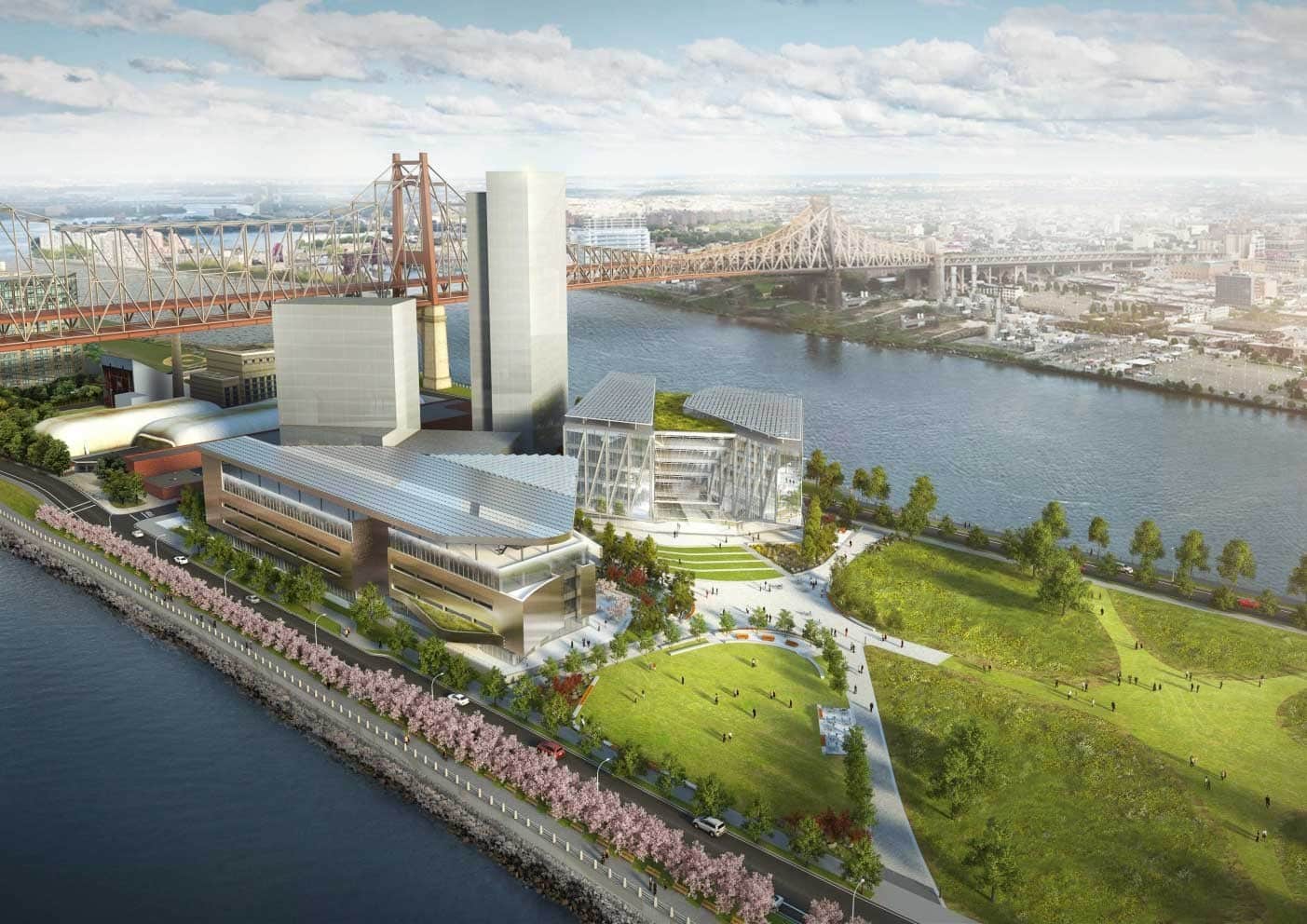 What is Architecture 2030?
By Johnny Ross/ March 24, 2021
Architecture 2030 was started to address the built environment, which is a term meaning the man made surroundings that people work, live and play within. Founded by Edward Mazria, the current CEO, Architecture 2030 along with many of its collaborators have vocally championed sustainable and emission free design and planning in the built environment. The mission is to dramatically reduce the greenhouse gas emissions and energy consumption of the built environment and to advance the development of sustainable and carbon neutral buildings and communities.
In 2006, Architecture 2030 started the 2030 challenge. For over a decade now, it has asked that the global architecture community hit a series of targets:
New developments, buildings, and any major renovations need to be designed to meet a greenhouse gas emission, energy consumption and fossil fuel performance standard below 70% of the average or median of comparable regional buildings.

80% by 2020
90% by 2025
Carbon neutral by 2030

Renovate existing buildings so that they hit a "fossil fuel, GHG-emitting, energy consumption performance standard" of 70% of the average or median of similar buildings in the region.
The best way to meet these targets is to use greener materials, renewable energy on-site, and building more energy and water efficient buildings. Purchasing off-site instead of on-site renewable energy is also a possibility. The challenge was adopted by the American Institute of Architects (AIA), International Union of Architects, US Conference of Mayors, and the China Accord along with many other countries, cities, states, and architecture design firms.
The urban built environment has been responsible for as much as 75% of global greenhouse gas emissions annually, with buildings and construction of new buildings being responsible for as much as 40% of greenhouse gas emissions. Together we can reduce this number through challenges, policy initiatives, and public support for more environmentally friendly building projects and construction.
Eco-friendly construction, environmentally conscious construction, or green construction is one of the challenges that Architect 2030 is aiming to address. Green construction is building while keeping in mind the potential impact on the environment. This includes, but is definitely not limited to, reducing the waste on construction sites, being more efficient and less wasteful, and avoiding any potentially negative impacts to the environment where possible. Green construction has to be a part of the process for more environmentally friendly buildings or else we are not being as eco-friendly as possible by leaving out construction, which is an important and potentially environmentally damaging process.
And of course to avoid the unnecessary depletion of any natural resources, sustainable and green materials should be a priority during construction. Wood is necessary for construction, for example, but that doesn't have to mean construction by default can't be sustainable. In order to use wood, obviously trees must be cut down. To make the process sustainable, developers or their wood suppliers should be planting or funding the process of planting as many trees used in the process or even more, since trees are a major source of carbon dioxide absorption, or a natural and efficient carbon capture machine.
Architecture 2030 is also pushing for more sources of renewable energy on-site. For the foreseeable future, the electrical grid will still continue to use at least some mix of fossil fuels to power the grid, even if renewables are rising in usage. However, with on-site renewables being used instead, this is an easy way to power a building by renewables at a much higher rate than the general grid.
Instead of renewables being just a portion of the power source, renewables could be 100% of the power source or at least north of two-thirds of the power provided, depending on the amount of renewables installed, energy needs and efficiency of the building, etc. With the installation of solar panels, for example, this can upgrade a building's efficiency and environmental friendliness while also potentially putting power back into the grid, generating a source of revenue as well. Energy and water efficiency matters because using less energy and water is the most sustainable act we can do right now, especially when paired with renewables.
Additional Challenges
The 2030 challenge – The AIA created a national framework with a standardized format for reporting and simple metrics to help architecture firms meet the 2030 challenge and named it the 2030 commitment. In order to actually impact real change, AIA knew the importance of simple metrics: the easier it is to track your progress, the more likely you are to do it. And to make a noticeable dent in emissions it's going to take as much participation as possible.
Standardized reporting also addresses the issues surrounding reporting. Sometimes firms can report differently than one another, making comparisons to other buildings or each other impossible. But standardized reporting fixes this by gathering all of the data in the same way. By addressing even the small details like this is how we actually build a sustainable tomorrow.
The 2030 challenge for planning – Another challenge, this one is set for the 2030 Districts Network to meet these goals. The 2030 Districts Network is a "23 private-sector-led, high performance urban building districts across North America." The private-sector leads but collaborates with local leaders in the building industry, governments, and community groups.
This is the most effective way to drastically improve water and energy efficiency while also lowering emissions. Basically these are the movers and shakers who can help reduce emissions and improve energy and water efficiency through policy, proper planning before construction, and regulations in place to mandate more sustainable built environments.
The 2030 Challenge for Embodied Carbon – Originally this was the 2030 Challenge for Products, it ended up spawning the Carbon Leadership Community (formerly known as Embodied Carbon Network). The Carbon Leadership Community boasts over 5,400 members from 2,650 companies worldwide. These members are in the construction industry from both the public and private sector.
The Carbon Leadership Community collaborated with Architecture 2030 to introduce the  Carbon Smart Materials Palette: an approach to reducing embodied carbon emissions that will guide the design, production and government policies. A holistic approach is required to create truly green buildings from the beginning of the process to how eco-friendly it is in day to day operations.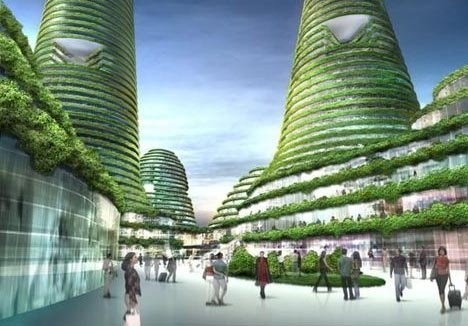 Education
CarbonPositive – Right now it is not enough for us to know that something needs to be done. It is not enough to know that we need more renewables and green materials. We need all hands on deck: as many people as possible need to be educated on how we can meet the Paris Agreement. Through Architecture 2030, many more will be educated, through global events that are centered on how to possibly and realistically achieve what needs to be done within our built environment to meet the 1.5ºC target set by the Paris Agreement and to eventually take carbon emission reduction all the way until emissions reach zero by 2040. You can watch the latest recordings from the Carbon Positive Teach-in here.
2030 Palette – For designers, builders and architects who need a more visual database and online portal for how to build, plan and design with sustainability and carbon emission reduction in mind. Think of it as a resource on how to create green built environments worldwide. The site gives you the option to look up best practices, your options for green building and even relevant websites for more in depth information based on region. You can explore the 2030 Palette here.
AIA+2030 Series – is a series for educating design professionals that is used in over 27 different markets across North America. It has also become a very successful online series as well. Learn how to design buildings that are more energy efficient and reduce greenhouse gas emissions and potentially designing buildings with zero greenhouse gas emissions. Best part is that these increases in efficiency are also great for reducing energy costs as well. You can learn more about the educational program here.
2030 Curriculum Project – Architecture 2030 has teamed up with leading educators to create courses for Architecture and Planning schools. These courses, available in the US, will integrate climate change and environmental consciousness design to create sustainability minded professionals in architecture and planning. It is important that the next generation of architects understand how to address climate change from the beginning of their education. And the knowledge of how to design low carbon buildings will carry on with them for decades, hopefully impacting the many new buildings the world needs in the coming decades.
INNOVATION 2030 – Instead of the usual challenges, this is a competition. How well do your design and ideas end up addressing the ongoing climate crisis? The goal is to recognize innovative designs that focus on gains in energy efficiency, reduction in emissions, adaptation and resilience.
Carbon Smart Materials Palette – Embodied carbon is responsible for 11% of greenhouse gas emission annually. Embodied carbon is the emissions associated with building materials and construction. However the Carbon Smart Materials Palette offers an array of guidelines and options to reduce the embodied carbon emissions with an attribute based approach.
5. Global Initiatives
We're all in this together globally. It is not enough for one country to reduce emissions, it is necessary for us all to do so to meet the Paris Agreement. And that is why, Architect 2030 has the following global initiatives listed below:
Roadmap to Zero Emissions – Architect 2030 has expanded its global impact by launching initiatives in China, Europe and Kora. This was possible through collaborating with international bodies. Architect 2030 also co-led the Buildings Day at COP21, and submitted a Roadmap to Zero Emissions to UNFCCC-ADP. The Roadmap to Zero Emissions was a flexible plan that lays out the targets for emission reduction that will be necessary in the building industry globally to avert the climate crisis.
China Accord – Architecture 2030, along with the China Exploration and Design Association – Architecture Branch (CEDAAB) united 52 key Chinese as well as international architecture and planning firms. These firms have designed thousands of cities, buildings and neighborhoods worldwide. And all came together for one mission: to dramatically reduce greenhouse gas and carbon emissions as much as possible in the built environment. The meeting culminated with the China Accord: a commitment to design and plan cities, developments, towns and buildings in China to be either low carbon or carbon neutral.
China Zero Net Carbon Professional Training – In order to properly support the China accord mentioned above, Architecture 2030 and CEDAAB hosted a Zero Net Carbon (ZNC) training workshop in Shanghai for professionals. The event was sponsored by Tonji Architectural Design Group Co. Ltd. and was designed to prepare architects, building sector professionals, planners and future trainers across China on how to design ZNC buildings and developments.
Zero Code – A model international code standard for zero net carbon commercial and mid/high-rise residential buildings that will be adopted by sub-national and national governments. From provincial, municipal, and state levels of government.
6. Driving Policy
Achieving ZERO – A framework of policies for governments to use to assist in phasing out C02 emissions in the built environment by at least 2040. A major point is to drastically improve efficiency of buildings during major renovations, retrofits, or upgrades. Another way is to build out renewables on-site during upgrades. The framework depends on the Zero Code standard.
ZERO Cities Project – Here, Architect 2030 hopes to use the Achieving Zero framework in eleven different US cities. Zero Cities is an Architect 2030 initiative, partnering up with Carbon Neutral Cities Alliance (CNCA) and Urban Sustainability Network (USDN) to achieve emissions and energy reductions and to encourage the adoption of on-site renewable energy.
7. Social Equity
Addressing climate change and green buildings purely in the first world won't mitigate climate change. The majority of new buildings will be built in Asia and Africa. In order for the world to meet the Paris Agreement, a joint effort must be made to help new Asian and African developments to be as eco-friendly and efficient as possible. And both need as much on-site renewables as possible to offset using the grid which would be a mix of renewables and fossil fuels.
References:
https://architecture2030.org/buildings_problem_why/
https://architecture2030.org/about/
https://www.worldgbc.org/news-media/2018-global-status-report-towards-zero-emission-efficient-and-resilient-buildings-and
https://www.usgbc.org/help/what-leed
https://www.usgbc.org/help/what-green-building
https://www.sciencedirect.com/topics/engineering/built-environment#:~:text=The%20term%20built%20environment%20refers,water%20supply%20or%20energy%20networks.
https://architecture2030.org/2030_challenges/2030-challenge/
https://dozr.com/blog/green-construction/
https://carbon-positive.org/about/
https://2030palette.org/palette/