Study with a WELL Faculty or On Your Own: Your Path to WELL AP Success
Ready to boost your credentials with the prestigious WELL AP certification? Let us guide you on a journey to earning your WELL AP Credential in as little as 5 weeks. We understand that your schedule and learning style are unique, so we offer options that fit your preferences. 
Join our esteemed WELL Faculty members for interactive live exam prep sessions, starting on October 26, 2023. These 6 live sessions, each lasting 2 hours, will be conducted online via Zoom at 12 PM Eastern Time on the following dates: October 26 | November 2 | November 9 | November 16 and November 30. We'll even take a break on November 23 to celebrate Thanksgiving.
But that's not all—choose the learning style that suits you best. If our timetable doesn't align with your schedule, opt for our self-paced, on-demand exam prep modules, allowing you to complete the program at your own pace in just 5 weeks. Alternatively, engage in our structured 6-week online live sessions. 
With you every step of the way
from the first lesson to your successful WELL AP accreditation.
The Pursuit of Well-Being and Sustainable Human Environments is a Global Imperative
The worldwide shift towards wellness and sustainability isn't just a phase—it's a long-term commitment affecting how we design and interact with the spaces we occupy. As a testament to its significance, the global health and wellness industry is a staggering 4.2 trillion-dollar market. This reflects a growing demand for spaces that not only protect the environment but also enhance human health. Becoming a WELL Accredited Professional (WELL AP) places you at the cusp of this transformative and booming initiative.
GBRI's All-Inclusive WELL v2 AP Exam Preparation Program – Everything You Need to Succeed
Designed to streamline your journey to becoming a WELL AP, this program is your all-in-one resource. Just like with our LEED package, you don't need any other materials to prepare for your WELL AP Exam. Your pathway to a fulfilling career in the wellness and sustainability sector begins here. Choose the learning style that suits you best: complete the program at your own pace in just 5 weeks with our on-demand modules or engage in our structured 6-week online live sessions.
WELL Core Concepts Mastery
Acquire an in-depth understanding of the  knowledge domains critical to WELL AP exam— Air, Water, Nourishment,  Sound, Materials, Mind, Community, Movement, Light, and Thermal Comfort.
Understanding WELL Requirements:
Master the nuances of each WELL domain, equipping you to expertly navigate WELL project registration, documentation, and certification procedures.
Project Scenario Proficiency
Our program includes project scenario-based questions similar to those on the WELL AP exam, equipping you with the skills to approach real-world project scenarios with confidence.
Live Project Application
The curriculum incorporates a live project to illuminate WELL concepts, making the learning experience practical and directly applicable to real-world situations.
Exam Strategy Training
Develop efficient strategies for exam-taking, including time management, question analysis, and elimination techniques, to optimize your performance during the WELL AP exam.
Comprehensive Preparation
Utilize GBRI's flexible roadmap, designed for either a quick 5-week on-demand course or a structured 6-week live online session, aligning your preparation with the WELL AP exam's content and format.
How it all works together:
We've crafted a comprehensive study roadmap to guide your WELL AP exam preparation. By following a clear and systematic approach, you can effectively tailor your study habits to your personal needs. Choose the learning style that suits you best: complete the program at your own pace in just 5 weeks with our on-demand modules or engage in our structured 6-week online live sessions.
Self-Paced Online Modules
Accessible 24/7 in your portal, these 12 modules offer 11 total hours of education covering the entire WELL v2 Building Standard, WELL LEED knowledge domains.
Highlighted WELL Building Standard
Focus on what matters most, saving you time and boosting your exam preparedness. This printable guide complements the online modules, enhancing your understanding as you progress.
WhatsApp Study Group
Join our interactive community of GBRI instructors, IT team, and fellow students. Exchange knowledge, ask questions, and find mutual support as you prepare for your exam.
400+ Practice Questions + 3 Mock Exams
Practice Questions to assess your comprehension after each module, coupled with 3 WELL AP Mock Exams that serve as invaluable simulations to evaluate your preparedness
Investing in your future has never been so accessible. GBRI, a minority-owned small business, is committed to broadening access to sustainability education.
This option includes live online sessions along with on-demand access to course materials.
This option provides access to on-demand course materials for self-paced learning.
Experience GBRI's WELL AP Exam Preparation – Try Module 1 for Free!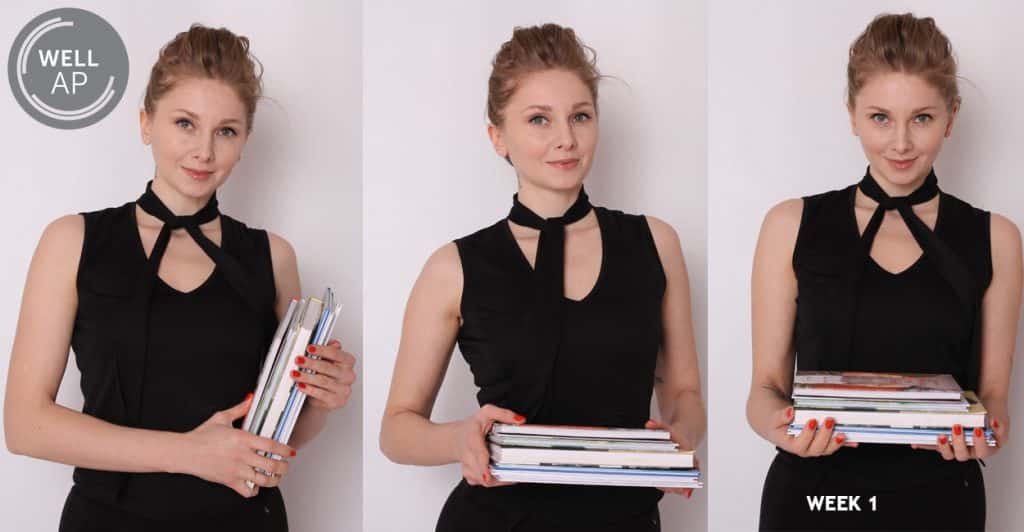 Still unsure if this exam prep series is the right fit for you? No worries! You can watch the first session for FREE, giving you the opportunity to try it before making a commitment.
Are you curious about what GBRI's All-Inclusive WELL Exam Preparation Package has to offer? We invite you to explore Module 1 completely free for a 15-day trial period.
This exclusive access allows you to:
Experience Our Teaching Style: Engage with our expert instructors and interactive learning materials.
Explore Key Concepts: Delve into essential topics that form the foundation of the WELL Building Standard.
Make an Informed Decision: Ensure that our course aligns with your learning preferences and career goals.
There's no obligation, and no credit card is required. Simply click here to start your 15-day free trial, and embark on a transformative journey and make your dream of becoming a WELL AP a reality!
Meet Your WELL AP Exam Prep Instructors