On March 18, 2022, scientists were shocked when a research station in Antarctica, known as the Concordia Research Station, recorded an astounding -11.5 degrees Celsius (or 11.3 degrees Fahrenheit) likely setting a new world record. The normal day temperature at this location is typically around -49 Celsius (or -56 Fahrenheit), but this recording showed the temperature at about 38 degrees Celsius, warmer than usual.
While 11 degrees Celsius is not warm, except for Antarctica, which is the coldest place on earth, this is still unheard of. According to scientists, this recent heatwave in Antarctica is well above normal and will likely set a world record if the World Meteorological Organization tracks and confirms it.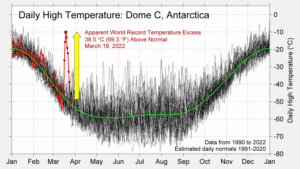 How Did The Temperature In Antarctica Shoot Up Suddenly?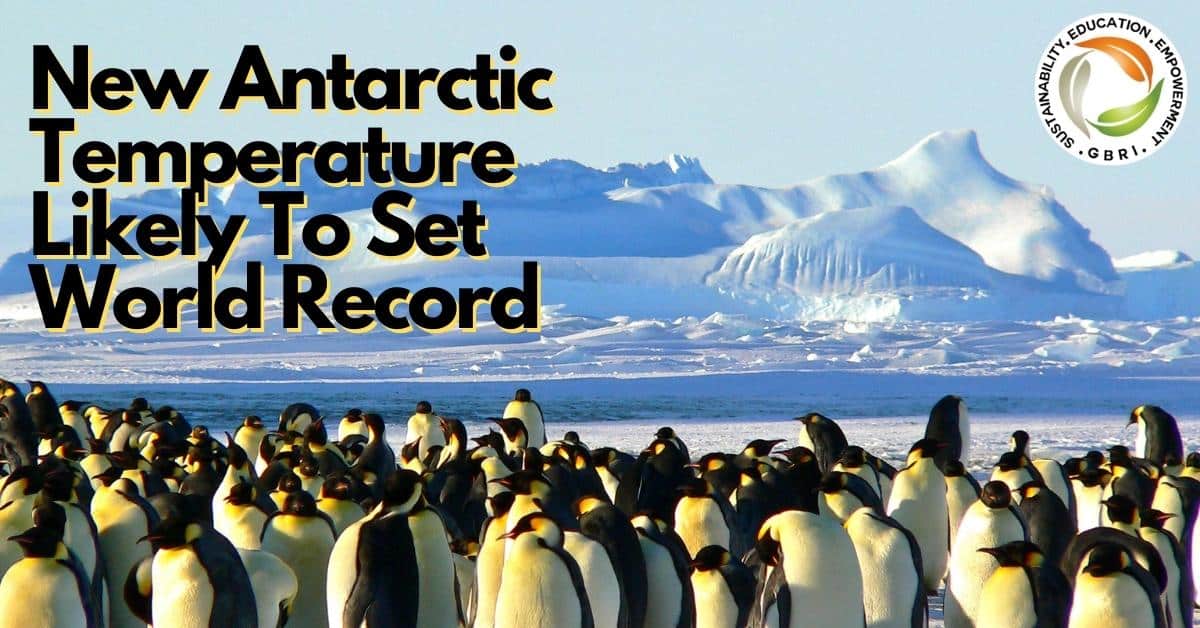 While -11.5 degrees Celsius is not warm enough for any other place but it is unheard of for this part of Antarctica to record such a warm temperature.
According to Randall Cerveny, who is a professor of geographical sciences at Arizona State University and the Rapporteur on Extreme Records for the World Meteorological Organization, this event was triggered by a very interesting and unique set of meteorological events.
There was a moist inflow of an atmospheric river with storms pulling large amounts of ocean moisture over the land. There was also an intrusion of hot air over the Antarctic plateau. The trapped moisture in the hot air caused the temperature to shoot up suddenly.
The Implication Of Temperatures Rising In Antarctica
This extreme rise in temperature in Antarctica raises a lot of concerns about its effects on long-term ice, mainly if the temperature keeps heating up.
According to reports, an ice shelf in Antarctica the size of Los Angeles disintegrated within days of this extraordinary rise in temperature. If such events become more and more frequent, they can have some significant impacts on our planet, such as the rise of ocean levels and the survival of polar bears.
References