1 - Day LEED Green Associate Boot Camp: New York City
Learn, Engage, & Prepare for the LEED Green Associate Exam with GBRI
Embark on an impactful journey with GBRI's 1-day interactive LEED Green Associate Boot Camp in the vibrant city of New York
This 1-day boot camp, taught by USGBC Faculty, is designed to provide participants with the knowledge and skills necessary to understand and apply the principles of green building and sustainability as defined by the LEED rating system.
Whether you're an aspiring sustainability professional, a building industry enthusiast, or a professional seeking to enhance your credentials, this boot camp offers a comprehensive overview of the LEED Green Associate certification. 
What is the 1-Day LEED Green Associate Boot Camp about?
Participants will receive a comprehensive overview of the LEED Green Associate credential, which serves as an entry-level credential for professionals interested in sustainability and green building practices. Our program covers essential topics such as sustainability principles, green building practices, LEED rating system categories, and project team roles & responsibilities.
Led by USGBC Faculty, our boot camp offers an interactive learning environment through lectures, group discussions, case studies, and interactive activities. Participants will have the opportunity to engage with the material, ask questions, and collaborate with fellow participants.
In addition to the educational component, our boot camp also provides exam preparation strategies. Participants will receive valuable tips and techniques to navigate the LEED Green Associate exam successfully. This includes insights into the exam structure, question types, time management, and effective study methods.
By the end of our 1-day boot camp, participants will have gained a solid foundation in green building practices and sustainability principles, equipping them with the knowledge and skills necessary to pursue the LEED Green Associate credential.
Midtown Manhattan, NY | 8 Hours with a 45 minute break for lunch.
Will this boot camp fully prepare me for the LEED Green Associate exam?
Certainly! The combination of our 1-Day LEED Green Associate Boot Camp and the on-demand resources provided will ensure that you are thoroughly prepared for the LEED Green Associate exam.
During the boot camp, you will receive comprehensive instruction from experienced USGBC Faculty who are well-versed in the LEED rating system and sustainability principles. Instructors will cover all the key concepts and topics that are essential for the exam, providing you with a solid understanding of green building practices, LEED categories, and project team roles & responsibilities.
In addition to our boot camp, you will have access to on-demand resources such as a study guide, practice quizzes, and mock exams. These resources are designed to further enhance your exam preparation.
Backed by our 100% money-back guarantee!
Pass your LEED Green Associate exam on the first try with our program, backed by our 100% money-back guarantee. We are so confident in our comprehensive resources and training that if you don't pass the exam on your first try, we will provide you with a full refund on the cost of our exam prep.
Extend your stay and enjoy a weekend in the vibrant city of New York
This workshop is strategically scheduled for a Thursday, allowing out-of-state and international participants to follow up with our Friday workshop on ESG if they choose. Furthermore, this timing provides an excellent opportunity for attendees to extend their stay and enjoy a weekend in the vibrant city of New York. Explore the city's iconic landmarks, museums, and cultural attractions, and make sure to visit LEED and WELL certified buildings to experience sustainable design in action. Whether it's marveling at the energy-efficient features of a LEED certified skyscraper or immersing yourself in the wellness-focused environment of a WELL certified space, you'll discover how sustainability intersects with the urban fabric of NYC. Plan your learning and leisure combo with GBRI's Climate Change Action Workshop!
What our users are saying !!
To somebody who is new to idea, this talk is able to put it straight. For the people who have delve deeper into the straits of a sustainable lifestyle or professional practice, the talk serves as a refresher and reminder to take everybody along. The course now needs to evolve with more solution oriented approach, on a professional and personal level of what and how we can move to a all electricity run homes and cities.
The GBRI Climate Change Badge provided a comprehensive and qualitative understanding on all aspects of the battle against Climate Change. Starting with the causes, effects, mitigation steps, related organisations and policies, the courses involved had a structured and well defined objective which i feel GBRI has most certainly attained. I loved that the courses were very interactive by having audio visual courses, articles and many engaging excercises. After achieving the GBRI Climate Change Badge, I am now much more aware of the various measures that I have to take on an individual level to have an impact on the movement against climate change.
This course was an eye-opener. It was very informative, easy to understand, and makes you wonder about the effects of climate change on our day-to-day lives from a very different perspective. The four pillars explained in this video; namely, heat, air pollution, diseases due to the rising number of insects, and access to health care, are few things we experience very closely. It encourages you to take steps on a personal level to retard the speed of climate change.
Building Engineers and Architects can draw inspiration from this course and design sustainable building for present / future Generations.
Accommodation & Flights to NYC
New York City offers a wide range of accommodation options and is well connected via the MTA subway and bus system. Participants can choose to book a hotel or an Airbnb in any of the boroughs. For planning purposes, please use Midtown Manhattan as the venue for the workshop. Given the popularity of New York City, accommodations can fill up quickly. We encourage participants to book their flights and accommodation well in advance to ensure they secure their preferred lodging. Please plan your travel accordingly.
Why Become a LEED Green Associate
GBRI is a USGBC Education Partner and our LEED Green Associate exam prep materials were developed in collaboration with USGBC Faculty, architects, engineers, and building professionals who have successfully passed the LEED Green Associate exam. Developed by industry experts, our comprehensive exam preparation materials will give you everything you need to successfully pass your exam.
No, unfortunately exam prep material is not approved or accepted as a form of CE.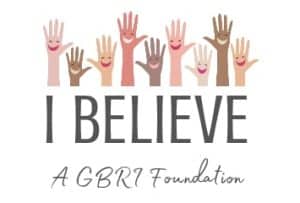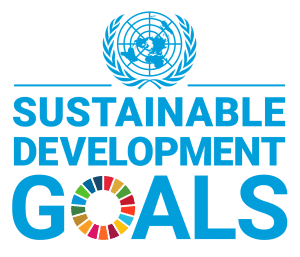 As a proud UN SDG partner, GBRI firmly believes that learning is an ongoing journey. Join us as we learn, engage, and take action towards a sustainable and socially equitable future. With GBRI, education goes beyond mere knowledge acquisition—it's about making a real difference!
Join us for this transformative boot camp, gain valuable knowledge, and advance your professional journey towards a sustainable future.
Simply fill out the form below, and our team will personally respond within 24-48 hours
Interested in partnering with GBRI? We have sponsorship opportunities available for webinars and badges!" and include "Simply fill out the form below, and our team will personally respond within 24-48 hours

International Sustainability Program Tuition
Sustainability Ambassador
Completion of Track 1 Required