Transforming our world: the 2030 Agenda for Sustainable Development is a set of seventeen aspirational "Global Goals" with 169 targets between them. Join us as GBRI's Senior Research Associate Sarah Spencer explores the UN Sustainability Goals, analyzes each Goal, and invites each of us to be a part of this historic movement.
Since this course series runs over 3 hours, we broke it into 3 parts so that users may watch it on their own schedule. Note that the series as a whole is approved for CE and each part is separately approved for CE hours as well. As you can see – each of these 17 goals represent or address an important issue in today's world. Depending on your interest, you may jump into any part as you wish. When watching this course on-demand, you also have the option of just viewing the goals you are most interested in.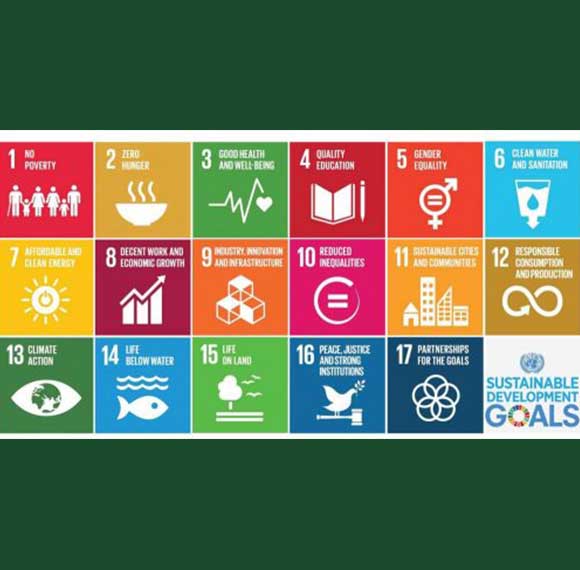 Transforming our world: the 2030 Agenda for Sustainable Development is a set of seventeen aspirational "Global Goals" with 169 targets between them.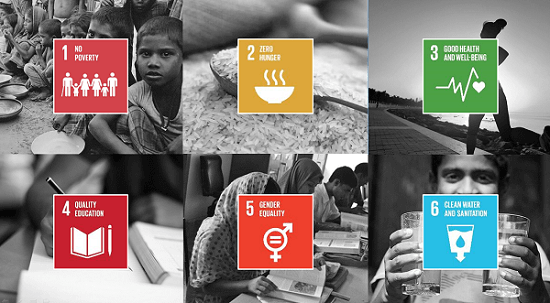 Identify each Sustainable Development Goal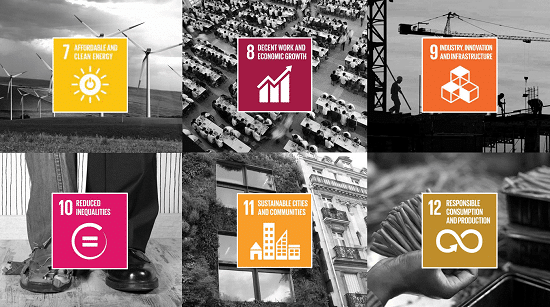 Analyze the Targets of each Goal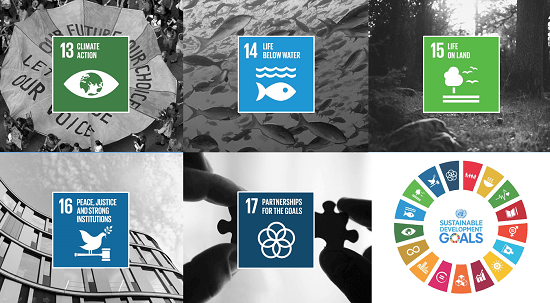 Learn how to take immediate participatory action in favor of the Goals
Programs and policies backed by the United Nations have shaped the world we live in for the past half-century.  The latest program, which has been in development for four years, is the release of the Sustainable Development Goals (SDGs). By 2030, these Goals aim to combat the world's most wicked and pressing problems, including poverty, hunger, and climate change, among many others.
The Sustainable Development Goals (SDGs), otherwise known as the Global Goals, are a universal call to action to end poverty, protect the planet and ensure that all people enjoy peace and prosperity. On September 25th, 2015, as part of a new sustainable development agenda, the SDGs were ratified by the United Nations General Assembly and its 193 member states. There are officially 17 development goals, with 169 targets between them, with target implementation for most by 2030 or earlier. Some of the goal topics include: poverty alleviation, gender equality, ocean protection, and affordable and clean energy. The SDGs were in large measure informed by the assertion by United Nations Secretary-General Ban Ki-moon that "there can be no Plan B, because there is no Planet B." GBRI's supports the United Nations in achieving the 2030 challenge through education, and collaboration with other organizations such as i-believe.  On this page, we have listed 3 videos that GBRI has created to educate and create awareness about these 17 Sustainable Development Goals.
This course series is one among many educational programs developed as part of a campaign titled "Change begins with me". You may learn more about this campaign on the GBRI or i-believe.org websites.
GBRI – as many of you may already know is an American Institute of Architects (AIA) Education Provider and a USGBC Education Partner. Our mission is to make sustainability available and affordable to everyone around the world. We have hundreds of sustainability courses surrounding the topics of Energy, Water, LEED, Net Zero Buildings, Green Schools, Energy modeling, day lighting, BIM to name a few. In addition, we have LEED and WELL AP exam study materials.
I-believe is a non profit organization (based out of the United States of America) founded with the belief that every individual including you and me has the power to make a difference in the societies we live in, working towards a sustainable future. Their mission is to inspire and empower individuals to donate their efforts (time) or money to local projects they care about – be it helping fellow human beings, conserving the environment or protecting animals.
Learn more about our partnership and the Change Begins With Me Campaign here.
Transforming our world: the 2030 Agenda for Sustainable Development -Part 1
Transforming our world: the 2030 Agenda for Sustainable Development -Part 2
Transforming our world: the 2030 Agenda for Sustainable Development -Part 3