Interested in adding a LEED Green Associate credential to your resume? Let us help you earn a Green Associate Credential in as little as 5 weeks!
GBRI's LEED Green Associate live online exam prep series starts June 2023.
5 live sessions (1.5-2 hours each) will be held online via Zoom at 12 PM Eastern Time .
Session 1 – June 6, 2023
Session 2 – June 13, 2023
Session 3 – June 20, 2023
Session 4 – June 27, 2023
Session 5 – July 5, 2023 
Not sure this exam prep series is right for you? Join our first live session for FREE which allows you to try the series before you buy! Watch on-demand.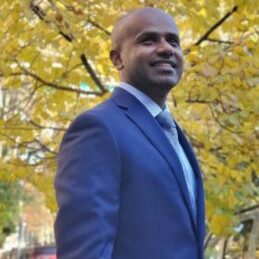 Jeslin Varghese, LEED AP and USGBC Faculty, holds a degree in Civil Engineering and a graduate degree in Construction Management from Texas A&M University. Originally from India, he is uniquely positioned to bring an Eastern perspective and marry it with western education and business strategies. Jeslin is a LEED AP with specialty in building design and construction (BD+C) and Operations and Maintenance (O+M) and a Project Management Professional (PMP). An avid believer in sustainability, Jeslin brings enormous talent and engineering experience from the many green residential and commercial building projects he has worked on both in the US and overseas. At GBRI, Jeslin teaches courses on Energy efficiency, water efficiency, LEED v4, Exam Prep and manages Project experience sessions.
Felicia Fuller, LEED Green Associate & GBRI Climate Change Champion, will be your guide on this 5 week journey. With her vast experience and expertise, Felicia has been an active member of the LEED Green Associate community since 2016, demonstrating her commitment to sustainable practices and environmental stewardship. Having entered the architecture industry in 2010, she has honed her skills and developed a deep understanding of sustainable design principles.
She enjoys spending time with her family & loves being outside connecting with nature. Her love for nature fuels her drive to promote sustainability and advocate for environmental conservation.
After 5 weeks of preparation, you will be well equipped to take, and pass your LEED Green Associate exam on the first try - guaranteed!
Stand out from the crowd with a LEED Green Associate credential. With GBRI's Study Materials, earn your Green Associate credential in as little as 5 weeks. Based on your schedule and preferences, attend our live exam prep sessions online OR utilize our self-paced online on-demand exam prep modules for your convenience.
What does GBRI's Exam Prep consist of?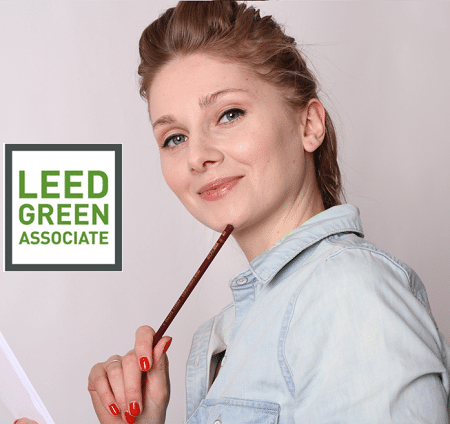 Attend 5 live online sessions or watch the sessions on-demand, take practice quiz questions for each section, and test your knowledge with our 5 mock exams!
We are confident you will pass your exam by following our recommended roadmap.  So confident, in fact, we're backing it up with a money back guarantee!  Receive a full refund on your exam prep if you do not pass your exam. * Let GBRI help you take your career to the next level with your satisfaction guaranteed.
*Some conditions do apply.  Registrant must complete entire exam preparation package and recommended roadmap as well as successfully pass all mock exams prior to taking the LEED Green Associate exam.  Should all measures be taken as advised and the registrant does not pass the exam, GBRI will refund costs for the exam preparation package purchased.  Documentation of exam date and score are required.
GBRI's LEED Green Associate Exam Prep is priced at $349. Have a friend or colleague who would want to study with you and earn the LEED Green Associate Credential? Get a $100 off for both you and your friend. Email us and we will send an invoice with the discounted rate.
We also offer student, military, group, small business, non-profits and corporate discounts. Contact us at pathway@gbrionline.org for more information.