Are you ready to take your career to the next level?
Join our July WELL AP study group! Live Zoom sessions will begin July 27, 2023 at 11 AM EDT!
Prefer our on-demand only option? Click here.
Live Session Schedule
July 27, 2023 at 11 AM EDT | Session 1 – 10 Things WELL and WELL Certification
August 3, 2023 at 11 AM EDT | Session 2 – Air and Water
August 10, 2023 at 11 AM EDT | Session 3 – Nourishment and Light
August 17, 2023 at 11 AM EDT | Session 4 – Movement & Thermal Comfort
August 24, 2023 at 11 AM EDT | Session 5 – Sound & Materials
August 31st, 2023 at 11 AM EDT | Session 6 – Mind & Community
*Unable to join a live session? All sessions are also available on-demand.
Not sure this exam prep series is right for you? Register for the first session for FREE which allows you to try the series before you buy! Register for Free trial session.
---
Meet Your WELL AP Exam Prep Instructors: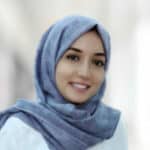 Alaa Shibly, LEED Green Associate & WELL AP, is a Dubai based Design Architect & an Associate member at the Society of Engineers UAE. Her design approach lies at the intersection between technology & innovation mainly focusing on computational design research & working with innovative materials that leverage architectural solutions.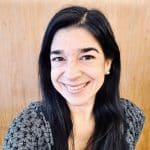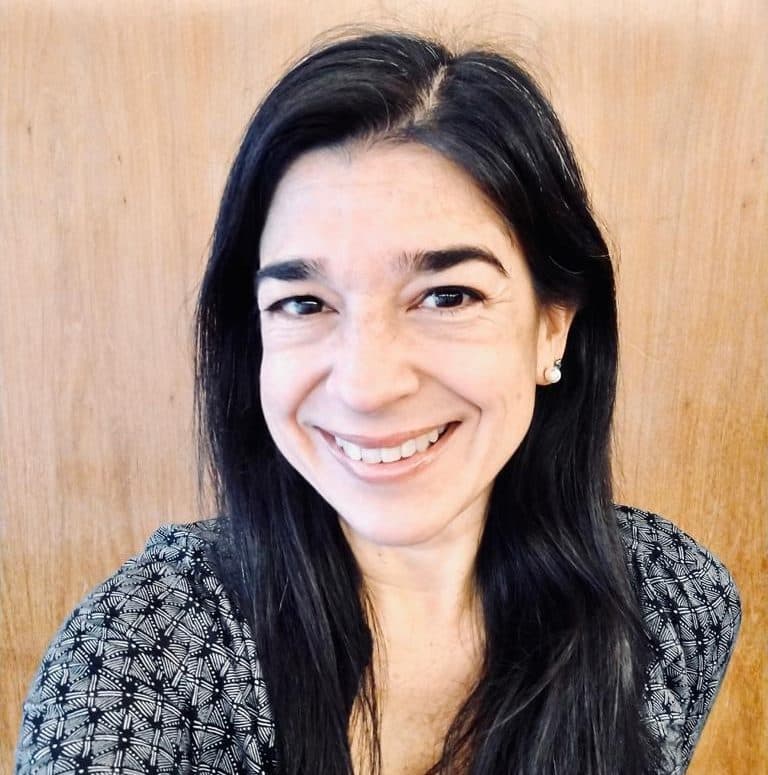 Carolina Wernicke, WELL AP, is an architect currently working as a sustainability consultant for Contract Workplaces. She has been helping their clients obtain international certifications that can help their companies fulfill their ESG goals by demonstrating their commitment to sustainability, promoting the health and well-being of building occupants, and enhancing their reputation and business practices. By focusing on sustainability and wellness, Carolina has been able to put her LEED AP and WELL AP certifications to good use. Over the past year she has participated in five projects in LATAM monitoring the necessary actions to comply with the certification guidelines without compromising the client's commitments. Carolina earned her architectural degree at the Architecture, Planning and Design Faculty at the National University in Rosario (UNR) Argentina and has gained since then a lengthy experience in commercial and hospitality design and construction.

Jeslin Varghese, WELL AP and WELL Faculty, holds a degree in Civil Engineering and a graduate degree in Construction Management from Texas A&M University. Originally from India, he is uniquely positioned to bring an Eastern perspective and marry it with western education and business strategies. Jeslin is a LEED AP with specialty in building design and construction (BD+C) and Operations and Maintenance (O+M) and a Project Management Professional (PMP). An avid believer in sustainability, Jeslin brings enormous talent and engineering experience from the many green residential and commercial building projects he has worked on both in the US and overseas. At GBRI, Jeslin teaches courses on Energy efficiency, water efficiency, LEED v4, Exam Prep and manages Project experience sessions.
After 6 weeks of preparation, you will be equipped to take, and pass, the WELL AP exam with flying colors.
A WELL AP credential distinguishes building professionals who have in-depth knowledge of the WELL Building Standard and a commitment to creating spaces that advance health and well-being. Stand out from the crowd with the new WELL AP credential. With GBRI's Study Materials, earn your WELL AP in as little as 6 weeks. Based on your schedule and preferences, attend live exam prep sessions online OR utilize our self-paced online on-demand exam prep modules for your convenience.
What do GBRI Exam Prep Materials Consist of?
IWBI WELL AP Core Study Resources
6 live online exam prep sessions taught by WELL Professional
On-demand access
Practice questions with answer explanations for each WELL Concept
3 simulated WELL AP Mock Exams
A roadmap, tips, and techniques
Study group
Instructor & peer study support
Pass your exam on the first try – guaranteed!
How does it work?
Attend 6 live online sessions or watch all the sessions on-demand, take the practice quiz questions for each concept, and practice for the test with 3 simulated WELL AP mock exams.
We are confident you will pass your WELL AP exam by following our recommended roadmap.  So confident, in fact, we're backing it up with a money-back guarantee!  Receive a full refund on your exam prep if you do not pass your exam. * Let GBRI help you take your career to the next level with your satisfaction guaranteed.
*Some conditions do apply.  Registrants must complete the entire exam preparation package and recommended roadmap as well as successfully pass all mock exams prior to taking the WELL AP exam.  Should all measures be taken as advised and the registrant does not pass the exam, GBRI will refund costs for the exam preparation package purchased.  Documentation of exam date and score are required.
How much does it cost?
GBRI's WELL AP V2 Exam Prep – Study with a WELL Faculty package is priced at $349. Have a friend or colleague who wants to study with you and earn their WELL AP Credential? Receive $100 off both you and your colleagues registrations when you both signup. 
We also offer student, military, group, small business, non-profits, and corporate discounts. Contact us at pathway@gbrionline.org for more information.
Why wait? Sign-up now and stand out from the crowd with the new WELL AP credential!