Are you interested in becoming a LEED Project Manager?
Unleash your potential with a USGBC Faculty member and elevate your career in sustainable building practices with our immersive GBRI LEED Project Management training course. Spearheaded by Jeslin Varghese—a seasoned LEED AP, WELL AP, PMP, and a USGBC Faculty—this 7-week training course is designed to transform your sustainability career trajectory.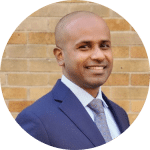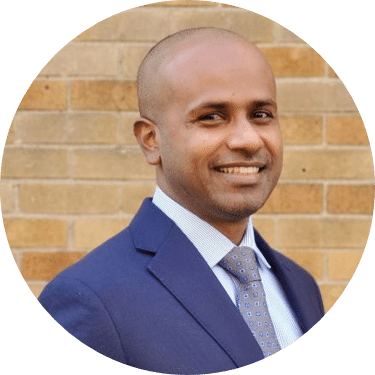 Jeslin Varghese brings to the table extensive experience managing LEED & green building projects for both private and government agencies across India, Taiwan, the Middle East, and the United States. His wealth of knowledge as both a sustainability consultant and project management professional, coupled with his current role as the Director of Project Controls at the Metropolitan Transportation Authority (MTA) in New York City, provide a unique, practical perspective to the course.
GBRI's LEED Project Management training is firmly rooted in the core principles of Climate Change, Social Equity, and Green Building, offering an immersive and comprehensive learning experience. The course now provides two distinct paths tailored to cater to the needs of both LEED Green Associates and LEED APs. This enhanced structure enables students to engage in a real LEED v4 BD+C project, while also accruing up to 30 CE hours through self-study and curated on-demand courses.
Participants will use a live LEED project as a practical framework, delving into the fundamentals of LEED project management and exploring key aspects of project planning and execution. Activities include creating a LEED roadmap and schedule using Microsoft Project, crafting a LEED responsibility matrix, planning and conducting a sustainability charrette, and performing sample LEED credit calculations.
Additionally, participants will enhance their understanding of LEED v4.1 through GBRI's LEED v4 technical study series and explore crucial topics such as biophilia, daylighting, ESG, and energy modeling. This comprehensive approach equips participants with a robust understanding of managing LEED projects, thereby enhancing their professional development and boosting their sustainability career trajectory.
Moreover, students will also address occupant wellness along with environmental sustainability by highlighting LEED credits that complement the WELL rating system. This holistic approach to sustainability ensures that future LEED project managers are well equipped to handle the multifaceted nature of green building projects.
What to expect?
In this meticulously designed 7-session course, each meeting is conducted as a charrette, fostering a collaborative environment that encourages brainstorming strategies tailored for a live LEED v4 BD+C project. Coupled with self-study components, this interactive approach equips participants to deepen their knowledge and sharpen their project management skills.
July 12, 2023 at 12 PM EDT
Meeting 1
Introduction to the Project: Get acquainted with the project and understand the scope of a LEED project. Discuss LEED project registration, the LEED certification process, using LEED Online, creating a LEED Responsibility Matrix, and planning our sustainability charrette.
July 12, 2023 at 12 PM EDT
July 19, 2023 at 12 PM EDT
Meeting 2
Location, Location, Location: During this sustainability charrette, we delve into Location & Transportation and Sustainable Sites concepts.
July 19, 2023 at 12 PM EDT
July 26, 2023 at 12 PM EDT
Meeting 3
Water Efficiency: A sustainability charrette focused on understanding and calculating the water needs of the project, using the LEED Water Efficiency framework.
July 26, 2023 at 12 PM EDT
August 2, 2023 at 12 PM EDT
Meeting 4
Energy and Atmosphere: In this session, simulate and discuss building energy use within the context of a sustainability charrette using the Energy & Atmosphere category as a framework.
August 2, 2023 at 12 PM EDT
August 9, 2023 at 12 PM EDT
Meeting 5
Materials and Resources: Examine building materials in depth during this sustainability charrette, focusing on the LEED Materials & Resources category, construction waste management, and contractor responsible credits.
August 9, 2023 at 12 PM EDT
August 16, 2023 at 12 PM EDT
Meeting 6
Indoor Environment: Discuss and simulate daylighting strategies to enhance the indoor environment of the project.
August 16, 2023 at 12 PM EDT
August 23, 2023 at 12 PM EDT
Meeting 7
Innovation and Wrap-up: Discuss Innovation, Regional Priority, the interrelation of LEED and WELL, final certification, and present team findings.
August 23, 2023 at 12 PM EDT
Throughout the course, students will participate in team assignments, contributing to their hands-on experience while fostering a collaborative learning environment. With a year of on-demand access, the course offers the flexibility to learn at your own pace and in your own time.
By the end of this course, participants will have accrued valuable CE hours, gained a deep understanding of managing LEED projects from start to finish, and acquired hands-on experience that will significantly enhance their professional development and resumé.
Acquire the expertise needed to successfully navigate LEED v4 BD+C project management and unlock your full potential in the field of sustainability. Don't miss out on this exclusive opportunity to learn from a seasoned professional and accelerate your professional growth!
Learning objectives:
Understand the Fundamentals of LEED: Gain a comprehensive understanding of the LEED certification process, including project registration, scope definition, and how to use LEED Online effectively.
Develop Practical LEED Project Management Skills: Learn to create a LEED project roadmap and schedule using Microsoft Project, and develop a LEED responsibility matrix.
Enhance Knowledge on Key LEED Categories: Deepen your understanding of key LEED categories such as Location & Transportation, Water Efficiency, Energy & Atmosphere, and Materials & Resources through hands-on application in a sustainability charrette context.
Gain Proficiency in Sustainability Charrette Planning: Develop the ability to plan and conduct a sustainability charrette, promoting collaboration and creativity in designing and implementing LEED strategies for a live project.
Foster a Holistic View of Sustainability: Learn to integrate occupant wellness alongside environmental sustainability by examining the interrelation of LEED and the WELL rating system. Gain insights into the incorporation of principles of climate change, social equity, and green building in LEED projects.