How to add your reporting details to your account:
Please note, you will only need to enter this information once. Please make sure the details you enter match your USGBC/AIA accounts exactly. Once we have this information on file courses will be automatically reported and will appear on your CE transcripts within 72 hours of course completion.
Go to https://www.gbrionline.org/dashboard/ and click on "complete profile".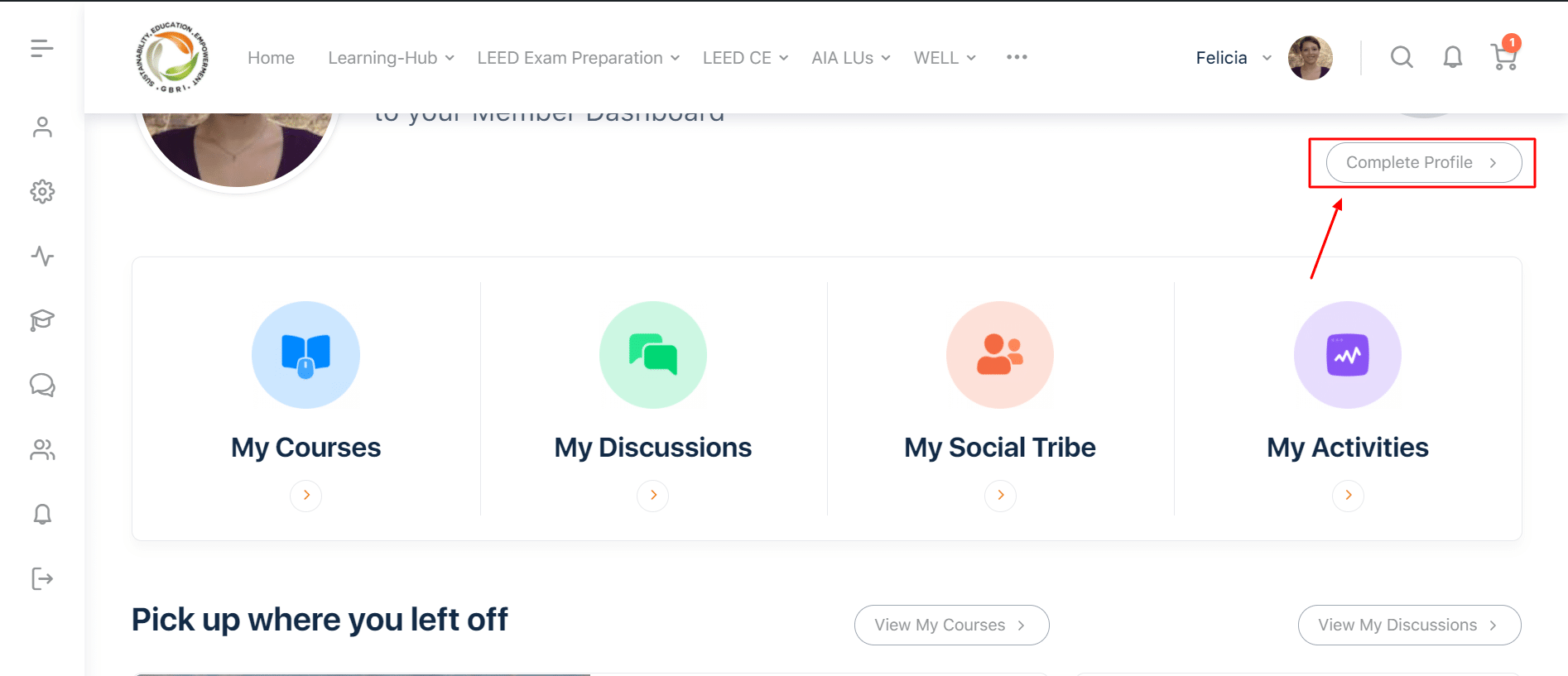 Click on "reporting information".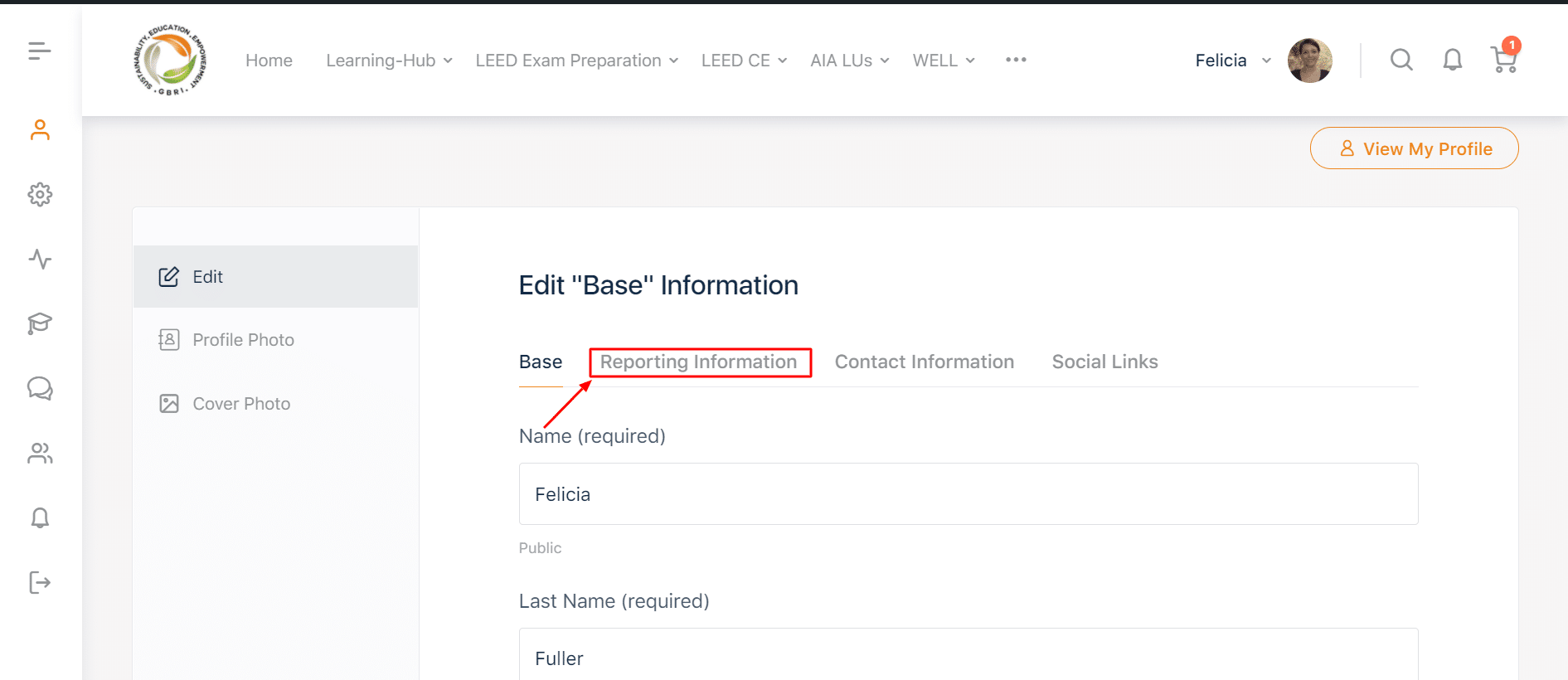 Enter reporting details & save changes!