Product Description
Access Within 1 Business Day!
5 Practice Exams - 500 Questions
#1 Selling WELL AP Practice Tests
Go Into WELL AP Exam Confidently!
Our WELL AP Exam Prep Practice Exams Are A Way To Test Your Knowledge, Identify Gaps And Work on Them Before Your Actual Exam.
WELL AP Practice Tests With Answer Explanation!
Available On Any Device
What's Included In WELL AP Practice Tests?
You will receive access to 5 practice tests with 500+ practice questions and answer explanations.

Each practice test has questions that represent all WELL AP knowledge domains just like the actual exam.  Questions will appear randomly from various concepts and not in a particular order.

Once you have completed the mock exam, review each question and answer even if you selected the CORRECT answer choice to identify your gaps.

A score of 85% or higher is a good indicator of being well prepared.  If your score is below 85%, identify your gaps and review the online modules (available for purchase) as applicable before retaking the practice exam
What Are Our Clients & Pro-Reviewers Saying WELL AP Practice Exams?
"I passed the WELL AP exam and found these test questions to be helpful. Please note there were a couple of questions that was not consistent with detailed explanation. I would still recommend this course to anyone preparing for the WELL exam" –


"… There are multiple practice exams that closely match the type of questions you will see on the WELL AP." –
"This is a good mock-exam for WELL, especially for those who are just starting to study. The 100 questions range from certification process to feature criteria to performance verification/documentation requirements. When you answer each question, a box pops-up to tell you more about the correct answer- this is a very helpful feature as it helps you indicate areas in which you may need to study more. At the end, you can print a report that lists all the question text, so this is handy to have for follow-up studying " –
How Does The WELL AP Practice Tests Work?
Purchase Your WELL AP Practice Tests Today.
Receive Access Within 1 Business Day and Get Started!
Practice, Retake Until You Make 85% Score. You Are All Set To Take The Real Exam!
Written and developed by WELL industry experts including...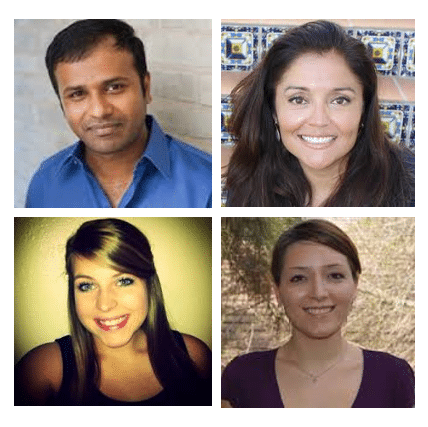 Jeslin Varghese, WELL AP, LEED AP and PMP – Director of Sustainability @GBRI
Veronica Flores, LEED AP, GGP – Certified Instructor @GBRI
Kayla Gerstenberg, LEED AP BD+C – Director of Education @GBRI
Felicia Fuller, LEED Green Associate – Manager of Certifications and Education