Earn Your LEED AP O+M Credential In As Little As 7 Weeks With Our Best-In-Class Materials.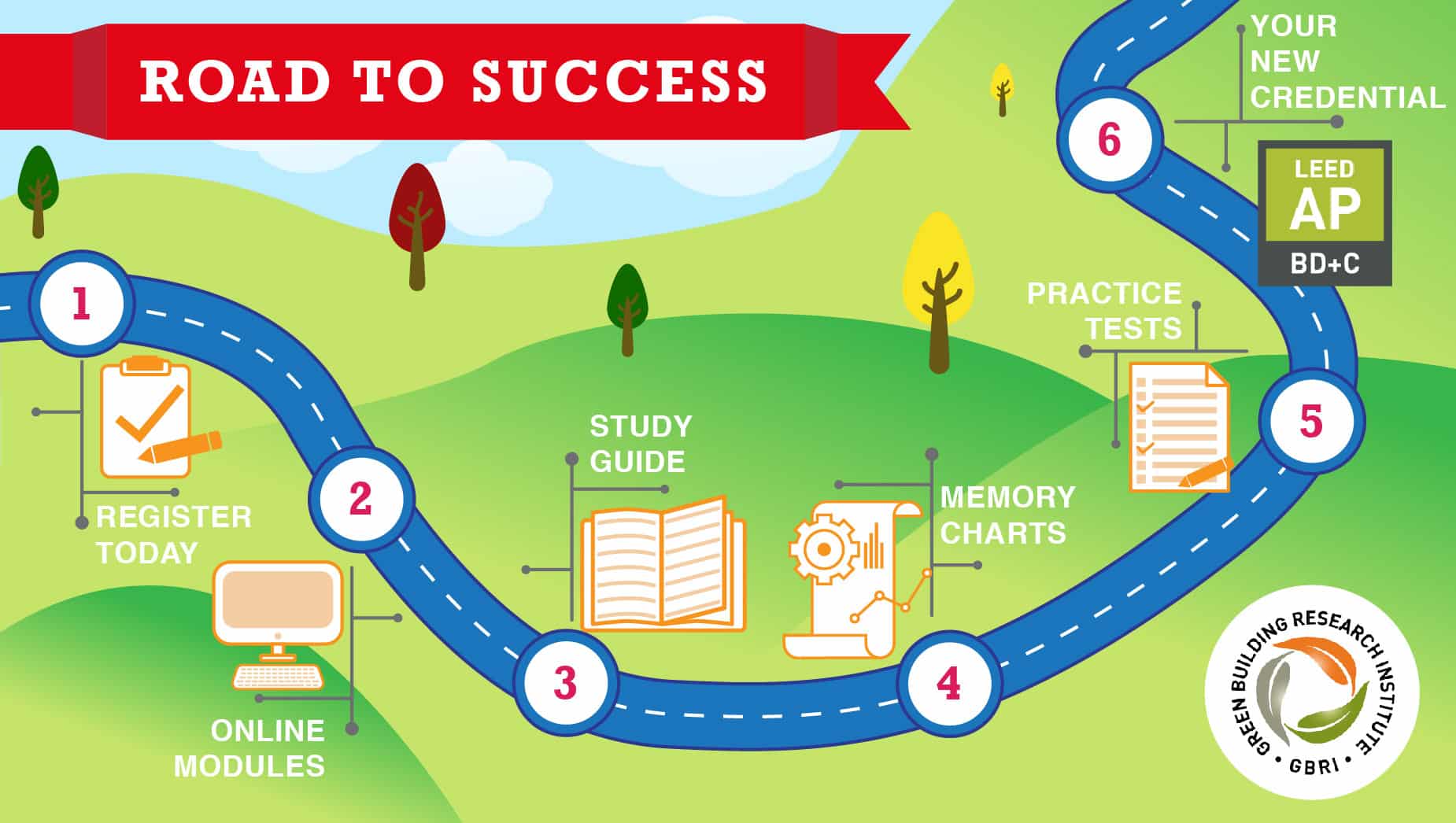 7 Week Recommended Road Map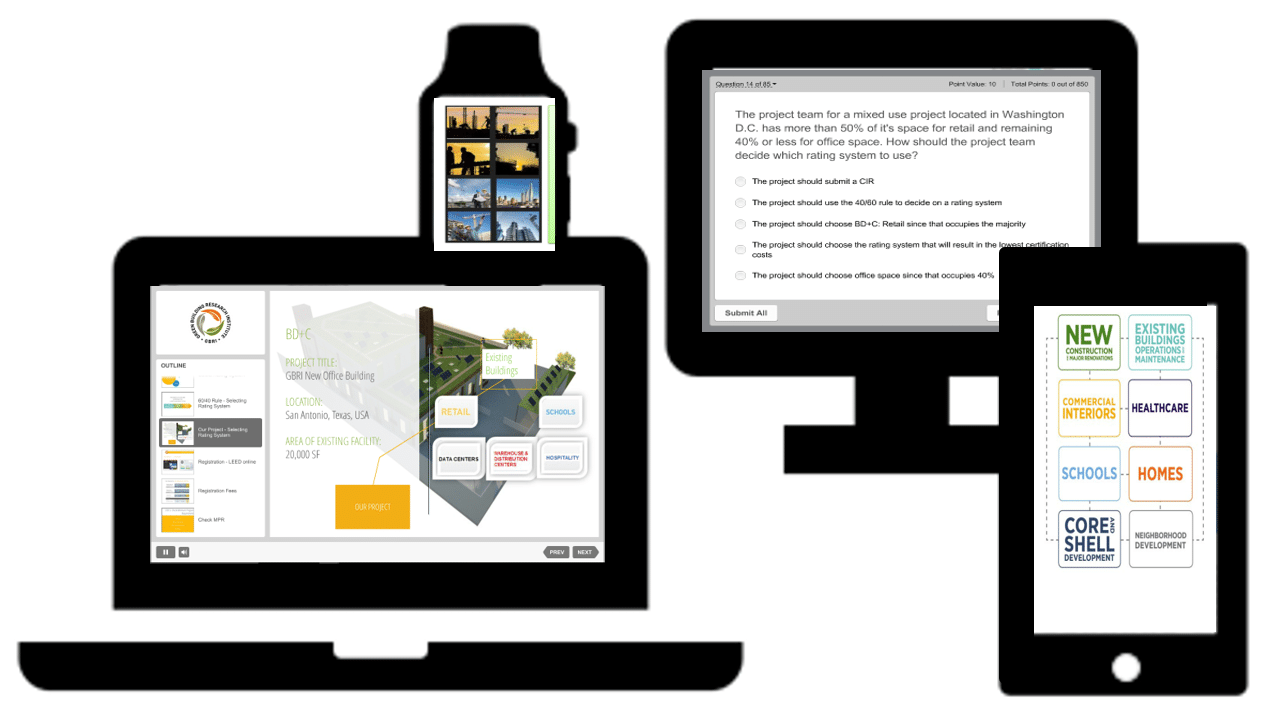 LEED AP Credential
A LEED Accredited Professional (AP) exhibits a deeper well of knowledge and, by extension, an even greater commitment towards sustainable building. Earning a LEED AP credential requires specializing in a specific field. The specialization of LEED designation resembles the specialization of graduate school. To gain higher levels of mastery in a subject, one must specialize. One can specialize in each of the different rating systems of LEED.
Why Choose GBRI's Exam Prep Package?
LEED v4 O+M Study Guide: The Best Comprehensive Guide
Self-Paced Study Modules: Access On Any Device 24×7 for 1 full year
Practice Quizzes For Each LEED Category: 500+ Practice Test Questions With Explanations
Flash Cards & Memory Charts: Study On The Go For Your LEED O+M Exam!
MP3 Audio Files: Study Anytime On Your Phone Or Music Player Of Choice
Practice Tests/Mock Exams: 3 Practice Tests Simulated Like The Actual LEED v4 O+M Exam!
Purchase of O+M Exam Prep Package Includes Access To Our All-Inclusive LEED Green Associate Exam Prep Package
What Are Our Clients and USGBC Pro-Reviewers Saying?
T
his is a very well presented exam prep course by GBRI which provides an easy to follow, structured approach to study for the LEED AP with O+M specialty exam. This course is perfect for those studying for the LEED O+M exam or in preparation for an EBOM project. The content is comprehensive and very detailed."
Akos Brandecker, Senior Manager – Sustainability & Wellbeing, Arup
T
his set of education sessions about LEED O+M exam prep represents a powerful tool for whoever is interested in preparing/taking the exam and/or understand deeply the applicative dynamics of this rating systems. I also suggest this to Facility and Energy Managers, architects and building engineers, as well as O&M teams."
Daniele Guglielmino, Sustainability Specialist, Ph.D., LEED AP, WELL AP, LEED Faculty, MANENS-TIFS
Presented By Our Diverse Industry Experts Representing The Sustainability World