What Are Our Clients and USGBC Pro-Reviewers Saying?
V
ery interesting read on sustainable tourism with some really helpful examples of places and resorts at the end." – Review on Don't be a Tourist: How to make your world travels experience sustainable
Benjamin Meyn, MEP Engineer, WSP | Parsons Brinckerhoff
I
've watched all courses listed under Green Building Research Institute and enjoyed them a lot! First of all, I love the quality of the audio. Usually it's a big problem in the courses from other providers. Second, I love the format of the courses: 0.5 CE, not that long. The quizzes in the end of the courses really help to review the information. Last but not least, I love the topics, which GBRI chooses. Thank you very much for your work!"
T
his is a rather creatively crafted 1-hour course that helps exemplify Sustainability, not just through typical green initiatives such as renewable energy, carbon neutrality or water reduction; but, also through rather thoughtful and innovative examples that closely tie to the three pillars of sustainability: people, planet and profit. …. I would highly recommend the course to everyone ranging from sustainability enthusiasts to veteran practitioners."
Isilay Civan, SVP, Global Real Estate Design & Planning Manager, Citi
G
reat course! It explains very well biophilia and shows how to implement it into architectural design. Very engaging and great learning achievement. I recommend it to all architects, designers, sustainability experts and project owners. I look forward to part 2!"
200+ LEED, WELL & AIA CE Hours Tailored To Meet 100% of Your Credential Requirements, Including LEED & WELL Specific Hours and Exam Prep!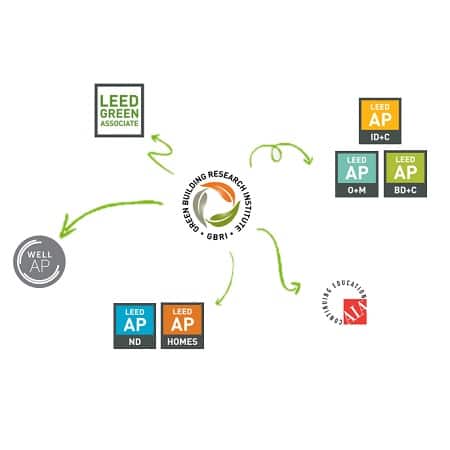 Think LEED, Think AIA, Think WELL…Everything In One Place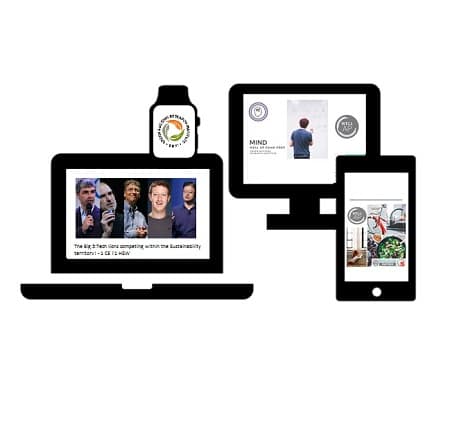 Access GBRI Courses On Any Device
Why Choose GBRI's Learning Hub Subscription?
Compliance: Meets All Your LEED, WELL & AIA Credential Maintenance Requirements, Including Specific Hours
LEED & WELL Exam Prep: LEED Green Associate, LEED AP BD+C, LEED AP O+M & WELL AP Exam Prep Now Included With the Learning Hub Subscription
Diversity: More Than 200+ Hours Representing Diverse & Trending Sustainability Topics
Quality: Prepared and Delivered By the World's Best Sustainability & Green Building Educators
Relevance: Latest LEED v4 and WELL Building Standard Content
Flexibility: Articles, Online Courses, On-demand Videos, Project Experience Sessions, Exam Prep
Convenience: 24×7 Access, Auto-reporting and Certificate Downloads
Multiuse: Earn Your Credential With the Exam Prep, Then Maintain Your New Credential With the CE Hours
Affordable: As low as $19.99 per month or $199 per year
Presented By Our Diverse Industry Experts Representing The Sustainability World