Earn your LEED Credential In As Little As 5 Weeks With Our Best-In-Class Materials!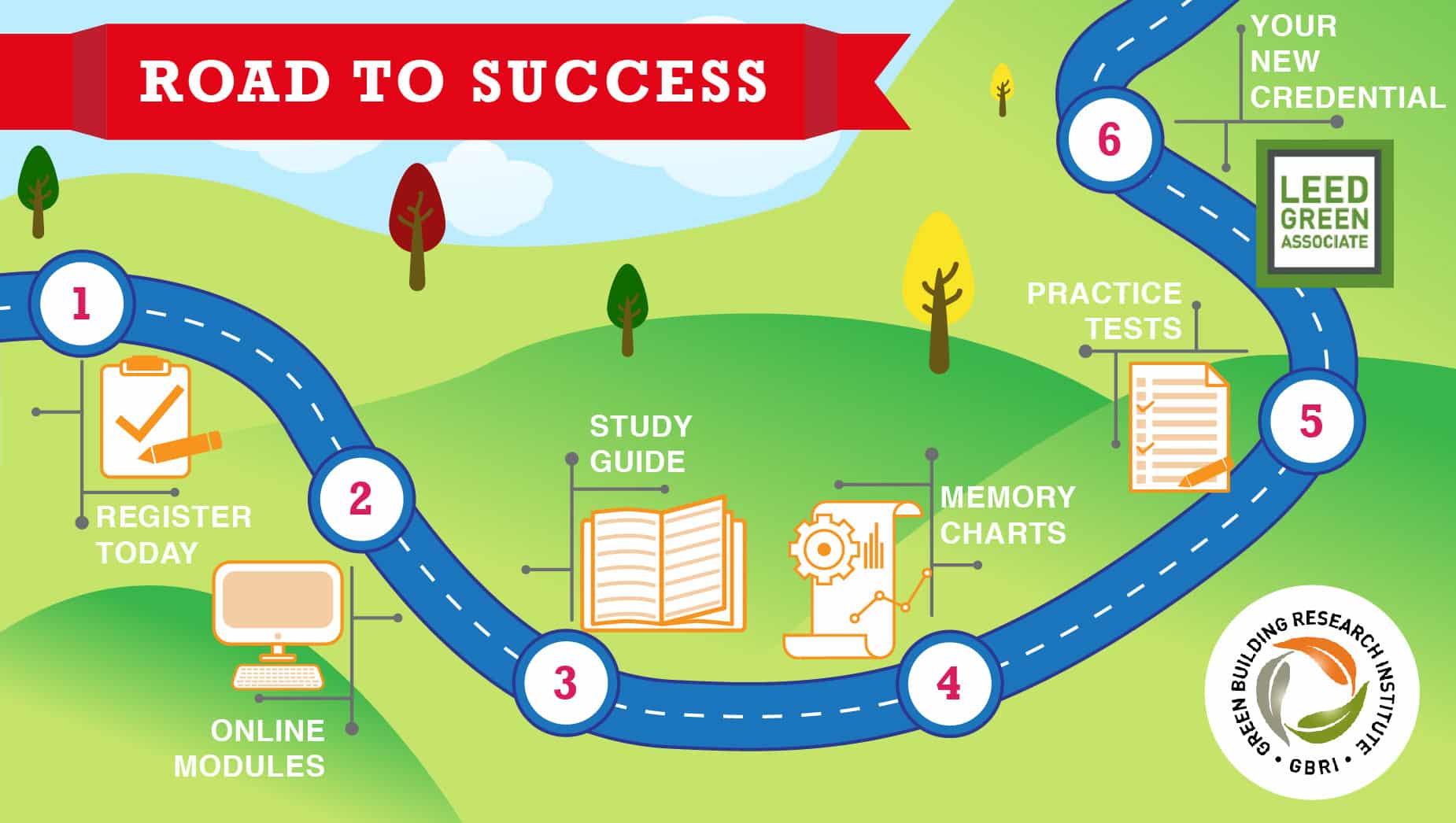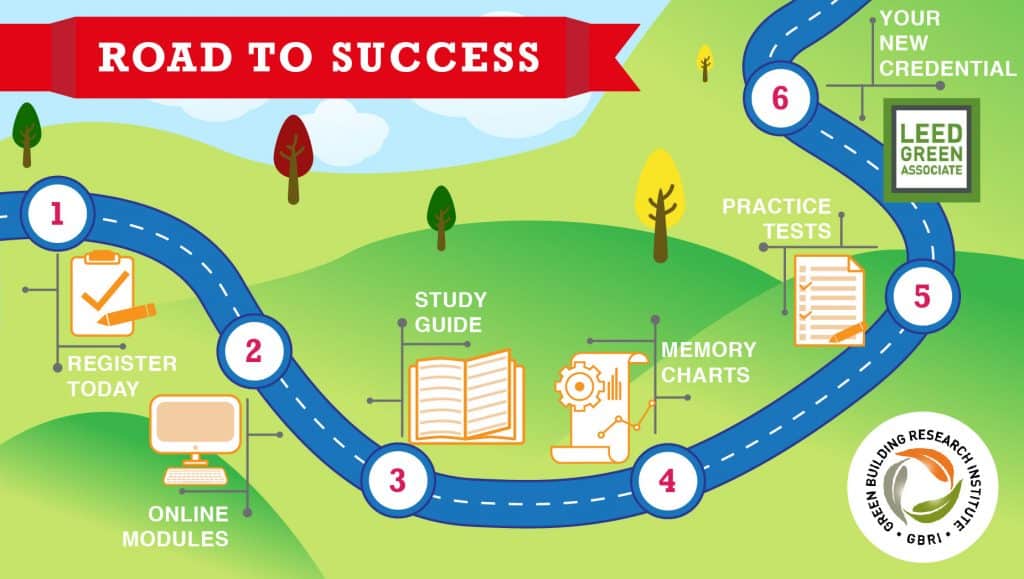 5 Week Recommended Road Map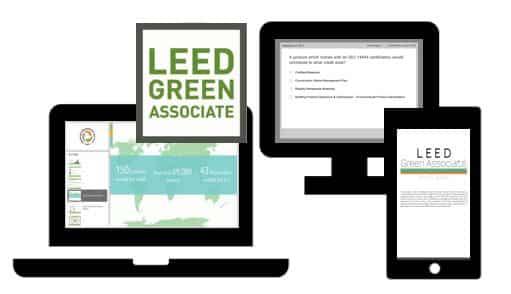 LEED Credential
The LEED Green Associate credential comprises the first tier in development of LEED credentials. Earning a LEED Green Associate title conveys a position of authority and commitment in advancing the adoption of sustainable building practices. LEED Green Associates earn their credential by demonstrating the most current green building principles and practices. The LEED Green Associate designation embodies a beneficial stepping stone by showcasing a desire for continual improvement.
A LEED Accredited Professional (AP) exhibits a deeper well of knowledge and, by extension, an even greater commitment towards sustainable building. Earning a LEED AP credential requires specializing in a specific field. The specialization of LEED designation resembles the specialization of graduate school. To gain higher levels of mastery in a subject, one must specialize. One can specialize in each of the different rating systems of LEED.
Why Choose GBRI's Exam Prep Package?
LEED v4 Study Guide: The Best Comprehensive Guide
Self-Paced Study Modules: Access On Any Device 24×7 for 1 full year
Practice Quizzes For Each LEED Category: 700+ Practice Test Questions With Explanations
Flash Cards & Memory Charts: Study On The Go For Your LEED Exam!
MP3 Audio Files: Study Anytime On Your Phone Or Music Player Of Choice
Practice Tests/Mock Exams: 5 Practice Tests Simulated Like The Actual LEED v4 Exam!
AP Exam Prep Package Includes Access To Our All-Inclusive LEED Green Associate Exam Prep Package
What Are Our Clients and USGBC Pro-Reviewers Saying?
T
his course provides the resources for a learner to review and then sit for the LEED v4 Green Associate exam. This is not your typical 1 hour course, it is a series of 10 courses, each covering a key area of LEED basics. In addition to the content, the presentations also include imbedded quizzes, which while inconsistent in length and content (you are never sure how many more questions there are), this method does get the learner to start thinking in terms of applying the material to an exam. Beyond the presentations and quizzes, this series offers the learner many additional resources to help them immerse themselves in the material so it is fully understood. Additional resources include the PowerPoint, handouts, audio files, study guide, flash cards of key terms, and even a 4 week study plan.
Beyond the resources, the presentation is set up to provide the learner with the flexibility to start, stop, and review different slides throughout the presentation so they can spend extra time on items which pose a challenge and quickly pass on those they already understand. This is a resource rich series of presentations, geared to anyone in or outside of the design and building industries to better understand LEED v4 and prepare them to take the LEED v4 GA exam."
I
recommend this course to anyone planning to take the LEED Green Associate exam to pinpoint areas that require further study and develop a better understanding of the information you need to master in order to pass."
Jerzy Wojcik
T
his package truly helped me in preparing me for the LEED Green Associate exam. The webinar videos were very informative, comprehensive and they were in-depth in what could be possible questions on the real exams. The founder, Jeslin is always there to assist you if you have any question on the material. I successfully passed my exam last week. The quizzes and presentations can offer anyone the tools they need to understand LEED and what is required for the exam. The study plan may be different for everyone (mine was a couple months) but that is the advantage of this program, it can be tailored to different time frames. Anyone who wants to pass the exam, I strongly recommend this program.
Naita Chamberlain
G
ood idea what to expect from the exam itself"
Christopher Nichols
Presented By Our Diverse Industry Experts Representing The Sustainability World