Earn Your LEED AP BD+C Credential In As Little As 7 Weeks With Our Best-In-Class Materials.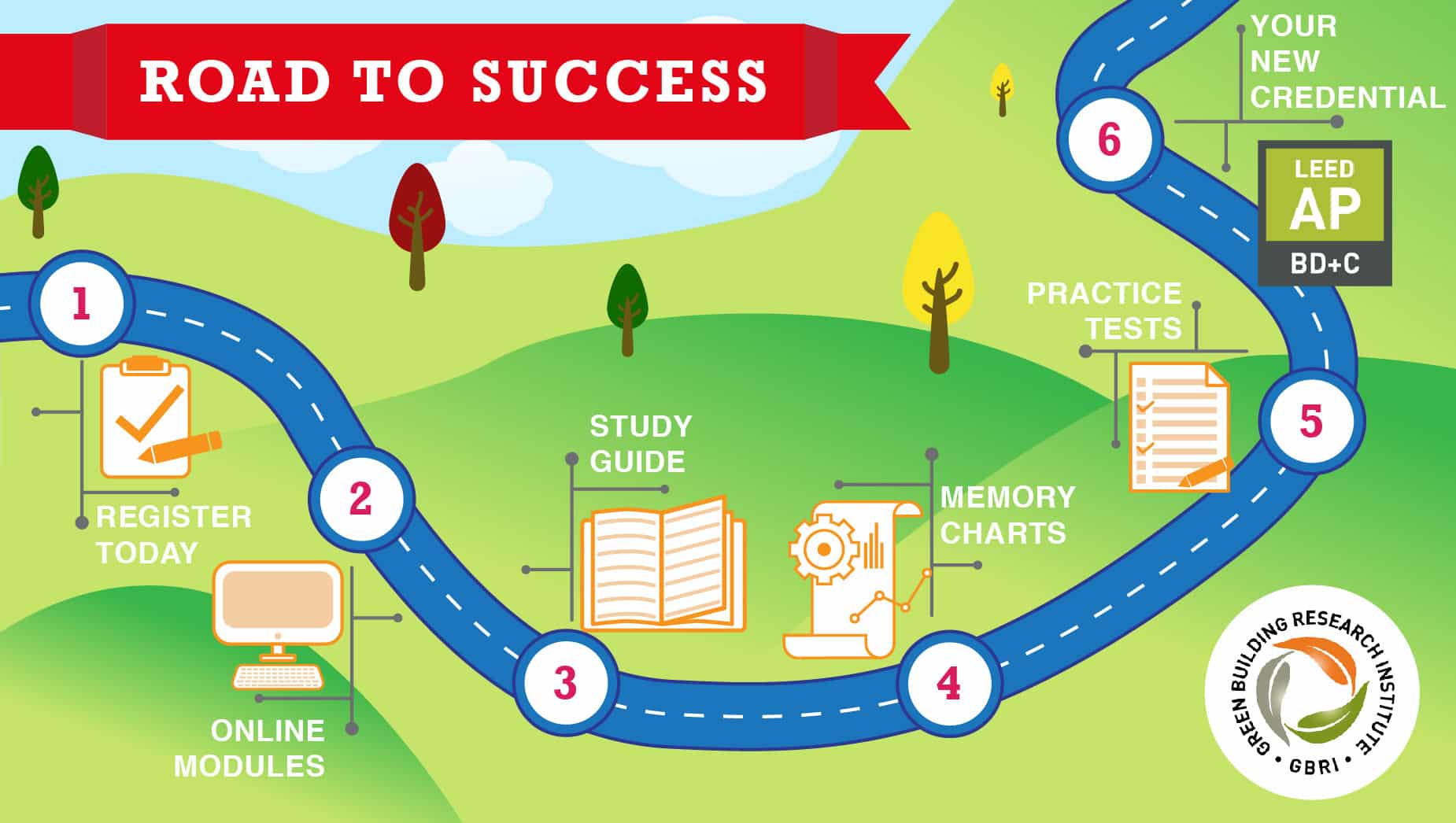 7 Week Recommended Road Map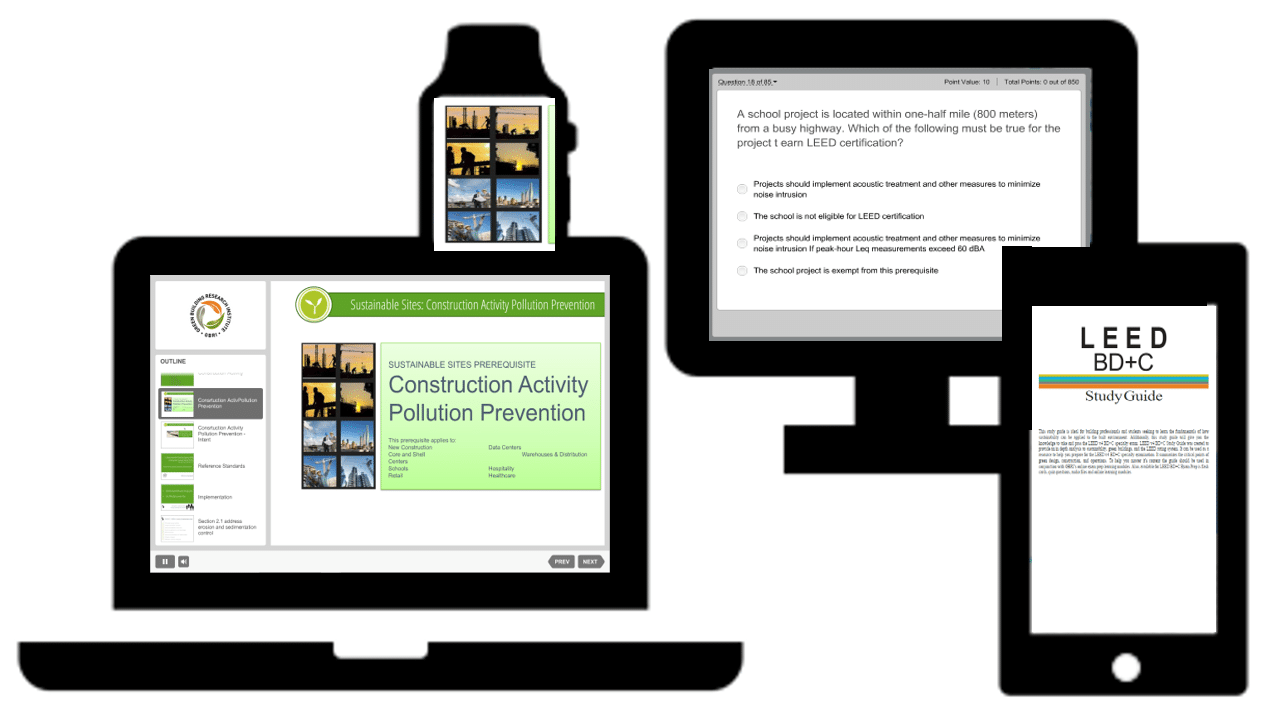 LEED AP Credential
A LEED Accredited Professional (AP) exhibits a deeper well of knowledge and, by extension, an even greater commitment towards sustainable building. Earning a LEED AP credential requires specializing in a specific field. The specialization of LEED designation resembles the specialization of graduate school. To gain higher levels of mastery in a subject, one must specialize. One can specialize in each of the different rating systems of LEED.
Why Choose GBRI's Exam Prep Package?
LEED v4 BD+C Study Guide: The Best Comprehensive Guide
Self-Paced Study Modules: Access On Any Device 24×7 for 1 full year
Practice Quizzes For Each LEED Category: 500+ Practice Test Questions With Explanations
Flash Cards & Memory Charts: Study On The Go For Your LEED BD+C Exam!
MP3 Audio Files: Study Anytime On Your Phone Or Music Player Of Choice
Practice Tests/Mock Exams: 2 Practice Tests Simulated Like The Actual LEED v4 BD+C Exam!
Purchase of BD+C Exam Prep Package Includes Access To Our All-Inclusive LEED Green Associate Exam Prep Package
What Are Our Clients and USGBC Pro-Reviewers Saying?
T
his material goes in depth with the LEED v4 concepts and helps you easily pass your exam. I strongly recommend this course to those who want to take LEED AP exam as well as to the architects, engineers, builders who want to check their knowledge in a simulative experience which gives you a real-time test feeling. This course is strongly deserves a rating of five stars."
Srinivasa Reddi Vanga, B.Tech., M.S., ITS., CCP., LEED AP BD+C, Technical Specialist V, Michael Baker International
T
he course is very specific and has all the documentation needed in order to succeed in the exam. It also counts with a great variety of tools, which can be used depending on the way each course taker considers the best for the memorization of the material. In addition, the course also encompasses mock exams, which in my personal opinion are very effective in order to remember each of the topics of the exam."
William Holness, International Environmental Policy – Grad Student, CBRE
Presented By Our Diverse Industry Experts Representing The Sustainability World