30 AIA HSW Hours
AIA Architect members are required to complete 18 LUs from registered AIA/CES providers each year. Of the 18 LUs, 12 must be in the topic areas of health, safety and welfare (HSW). AIA requirements can differ from the continuing education requirements of state licensing boards. State requirements may also vary from state to state.
Get all 30 AIA LUs From One Place!
What Are Our Clients and USGBC Pro-Reviewers Saying?
V
ery interesting read on sustainable tourism with some really helpful examples of places and resorts at the end." – Review on Don't be a Tourist: How to make your world travels experience sustainable
Benjamin Meyn, MEP Engineer, WSP | Parsons Brinckerhoff
I
've watched all courses listed under Green Building Research Institute and enjoyed them a lot! First of all, I love the quality of the audio. Usually it's a big problem in the courses from other providers. Second, I love the format of the courses: 0.5 CE, not that long. The quizzes in the end of the courses really help to review the information. Last but not least, I love the topics, which GBRI chooses. Thank you very much for your work!"
T
his is a rather creatively crafted 1-hour course that helps exemplify Sustainability, not just through typical green initiatives such as renewable energy, carbon neutrality or water reduction; but, also through rather thoughtful and innovative examples that closely tie to the three pillars of sustainability: people, planet and profit. …. I would highly recommend the course to everyone ranging from sustainability enthusiasts to veteran practitioners."
Isilay Civan, SVP, Global Real Estate Design & Planning Manager, Citi
G
reat course! It explains very well biophilia and shows how to implement it into architectural design. Very engaging and great learning achievement. I recommend it to all architects, designers, sustainability experts and project owners. I look forward to part 2!"
30 LEED & AIA CE Hours Tailored To Meet 100% of The LEED & AIA Credential Requirements, Including LEED Specific hours & HSW LUs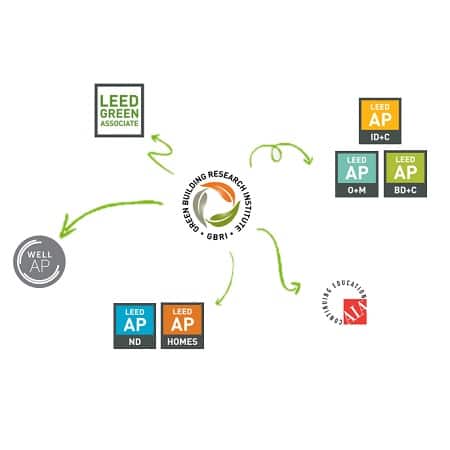 Think LEED, Think AIA, Think WELL…Everything In One Place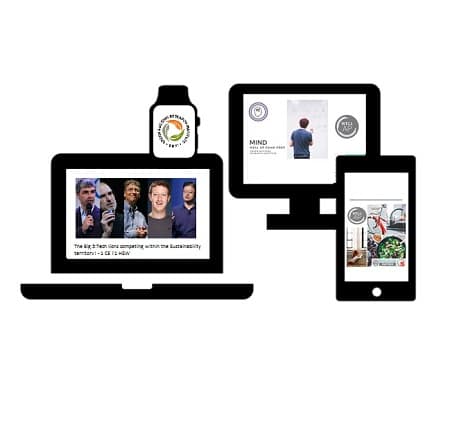 Access GBRI Courses On Any Device
Why Choose GBRI's 30 AIA HSW Hour Package?
Our 2 Year Access 30 AIA HSW Hour On-Demand Series was developed by green building experts and will give you everything you need to renew your LEED AP credential.
This package consists of 30 GBCI/AIA approved CE Hours including 6 LEED Specific Hours! Each course is 1-2 hour long in length, and allows LEED professionals to learn at their own pace, and offers a chance to master new LEED v4 concepts and green building strategies through individual assessments.
Stay competitive by arming yourself with green building tools, techniques and knowledge while fulfilling your AIA License and LEED Credential Maintenance Program (CMP) Requirements.
GBRI LEED CE courses also qualify for AIA HSW LUs and may satisfy other professional organizations' requirements as well. Courses are offered on-demand which means you can access them anywhere anytime 24/7 according to your schedule.
LEED & AIA professionals may also choose our Unlimited Access Package/Learning Hub Subscription.
Presented By Our Diverse Industry Experts Representing The Sustainability World