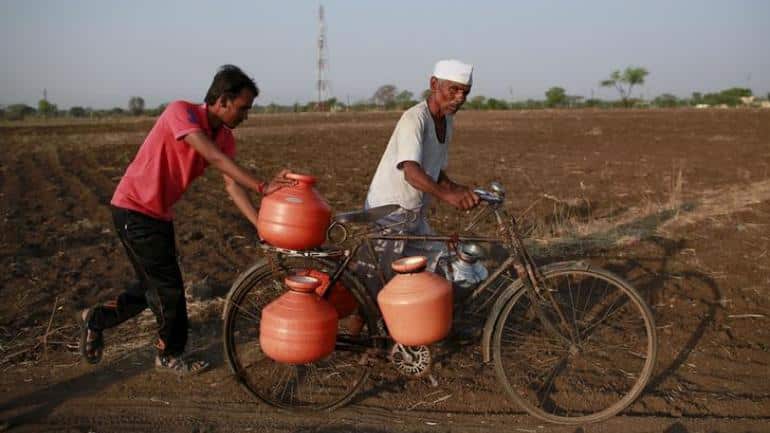 Around 50% of India is facing drought-like conditions, with the Central government issuing 'drought advisory' to six states – Maharashtra, Gujarat, Karnataka, Andhra Pradesh, Telangana and Tamil Nadu –  urging them to use water judiciously.
With 80% of districts in Karnataka and 72% in Maharashtra hit by drought and crop failure, the 8 million farmers in these two states are struggling to survive. The acute water shortage has devastated villagers' agriculture-based livelihood.
Particularly hard hit has been the state of Maharashtra where village after village lies deserted. Estimates suggest thousands of people from the area have fled, leaving the sick and elderly to fend for themselves in the face of a water crisis that shows no sign of abating.
The country has seen extremely high temperatures in recent weeks. On Monday the capital, Delhi, saw its highest ever June temperature of 48C. In Rajasthan, the city of Churu recently experienced highs of 50.8C, making it the hottest place on the planet.
Read more here: https://www.theguardian.com/world/2019/jun/12/indian-villages-lie-empty-as-drought-forces-thousands-to-flee