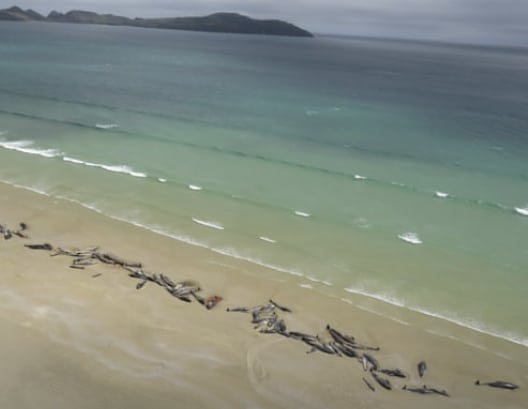 Much to the chagrin of animal conservationists, over 140 pilot whales were found stranded on New Zealand's remote Stewart Island.
A hiker camping in the remote location told authorities of the tragedy, with the number of whales equating to two pods.
DOC Rakiura operations manager Ren Leppens said at least half of the whales were dead by the time staff arrived at the scene.
"Sadly, the likelihood of being able to successfully refloat the remaining whales was extremely low. The remote location, lack of nearby personnel and the whales' deteriorating condition meant the most humane thing to do was to euthanise," said Leppens. "However, it's always a heartbreaking decision to make."
Read more here:
https://www.theguardian.com/environment/2018/nov/26/more-than-140-pilot-whales-die-in-heartbreaking-new-zealand-stranding