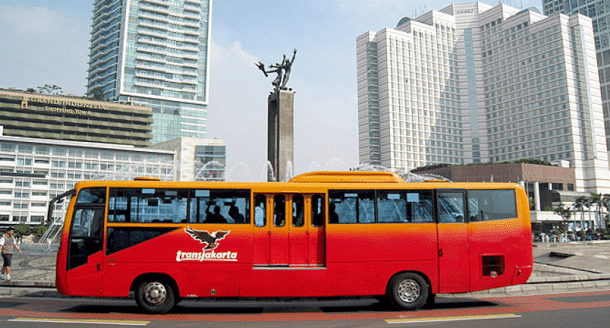 Indonesia's capital Jakarta has the largest public bus system in the world. Almost 200 million commuters use the city's Transjakarta buses annually. In a move aimed towards making Jakarta one of the greenest cities in the world, the Transjakarta Bus Rapid Transit System is rolling out a trial program of electric buses on certain routes in the city.
Testing of the buses began on public roads in late April. Transjakarta plans to take on passengers as testing progresses and appropriate permits arrive.
The transition to electric vehicles is a logical next step to fight a more dangerous irritant for Jakartans than traffic: air pollution. Increasing numbers of vehicles, coal power and burning land for agricultural purposes have steadily driven down air quality in the city. On bad days, Jakarta can find itself top of list of the most polluted cities in the world.
Read more here: https://www.unenvironment.org/news-and-stories/story/worlds-largest-public-bus-system-begins-transition-electric-vehicles