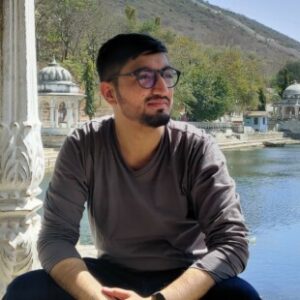 6950
Points

0
WELL v2 Exam Prep Points
Base
Title

GBRI Sustainability Research Associate

Name

Vishesh

Last Name

Arora

Nickname

VishArch

Biography

Vishesh Arora is a 5th year architecture student from VastuKala Academy, IP University, New Delhi, India and a sustainability enthusiast.
He has been an active participant from his school days whether it be visiting India's First Upcycled Office, Environment Day celebration at Delhi Chief Minister house, best out of waste/ recycling workshops… he has done it all!
He is also heading the IGBC student chapter from his college. Presently he is working as an Intern Architect with Design Action Group, Okhla, New Delhi, India. For the past 10 months he has also been working as a Green Ambassador with Prem Jain Memorial Trust, Greater Kailash, New Delhi, India.
He has a vision for a greener world and wants to contribute his best towards the cause of a sustainable tomorrow.