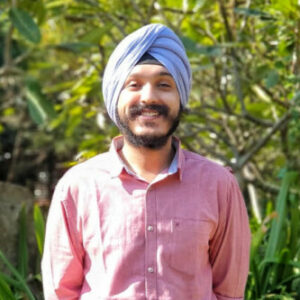 4485
Points

0
WELL v2 Exam Prep Points
Base
Title

Sustainability Research Associate

Name

Simarjeet

Last Name

Nagpal

Nickname

simarjeetnagpal

Biography

Simarjeet considers himself as a student-at-large and is currently pursuing his B.Arch. at IP University Delhi and has served as National President and National Vice President of NASA India. He authored his research paper on Sustainability of Affordable Housing and is pursuing his undergraduate thesis on In-situ slum redevelopment at Jawahar Nagar Kacchi Basti, Jaipur.
He has been working with Axes Charitable Trust since 2009 and has taught basic computer education to over 100 underprivileged students free of cost, organised free eye-check up camps, plantation drives, cleanliness drives and plastic-free society drives across Jaipur with more than 50 volunteers for different schools of the city.
Simar has been accredited by British Council for supporting the integration of international learning in the curriculum and for commendable work in the area of sanitation and inclusion by CBSE New Delhi.