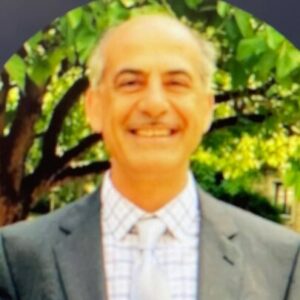 130
Points

0
WELL v2 Exam Prep Points
Base
Name

Raja

Last Name

Tannous

Nickname

raja-tannous

Biography

Raja Tannous is Co-Founder and Laboratory Director of Berkeley Analytical (BkA), an ISO/IEC 17025 accredited chemical testing lab. 

He is an active participant on numerous product materials and emissions working groups including CDPH Standard Methods v1.1/1.2 (CA Section 01350), LEED v4.0/v4.1, CHPS, and ANSI/BIFMA M7.1.  Raja chaired the USGBC Indoor Environmental Quality Technical Advisory Group (EQ-TAG) in 2019-2020.  

Prior to founding BkA, Raja worked as an analytical and synthetic chemist in the Chemical Engineering Department at the University of California, Berkeley (UCB) and in the organometallic chemistry group at Lawrence Berkeley National Laboratory (LBNL).