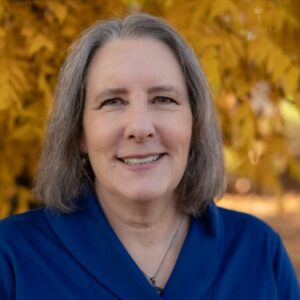 130
Points

0
WELL v2 Exam Prep Points
Base
Name

Patty

Last Name

Karapinar

Nickname

patty-karapinar

Biography

Patty Karapinar, AIA, LEED-AP BD+C, WELL-AP is Director of Sustainability and a Senior Architect with Architectural Nexus, a Sacramento and Salt Lake City based architectural firm with an integrated practice reaching throughout the western United States.

Patty holds a Bachelor's of Science in Environmental Design from the University of California at Davis and a Masters of Architecture from the University of Oregon. She has been a LEED Accredited Professional since 2001, and is a member of the AIA COTE/ILFI Sacramento Collaborative.

Her 34 years of professional experience have focused on educational and civic projects. Patty serves as Project Administrator for Collaborative for High Performance Schools, LEED and Living Building Challenge projects. She provides regenerative design guidance and training to project teams, and manages Arch Nexus's AIA 2030 Commitment.

Patty aspires to uplift the built environment to reconnect with and regenerate the ecosystem of architecture, nature, and people.