Become a
Climate Change

Ambassador
Start your journey today to become a GBRI CERTIFIED Climate Change Ambassador and share your digital badge on your professional network.
From environmental to social impacts, climate change is changing more than the global temperature.  Not only does climate change impact daily life, but it's also driving us apart. From individual health to ecological balance, understanding climate change in all aspects is the first step in being part of the solution. GBRI is excited to announce its first sustainability badge with 3 levels that enables you to progress steadily, become an expert and display your accomplishments as you progress on your sustainability path.
Whether you are getting started in learning more about Climate Change or a champion who believes in it and wants to make a difference, GBRI Climate Change Ambassador Program is a collection of courses, articles and meaningful exercises that enables you to learn more about climate change, progress steadily and become an Ambassador for our planet. 
The self-paced program includes 3 levels. Each level is a collection of climate change courses, articles and meaningful exercises. Participants will earn points and certificate of completion for each individual action such as completion of a course, taking the quiz and completing an exercise. Upon completion of all required steps under a level, participants will earn a climate change badge (Warrior, Champion or Ambassador)
Why Enroll for a GBRI Sustainability Membership?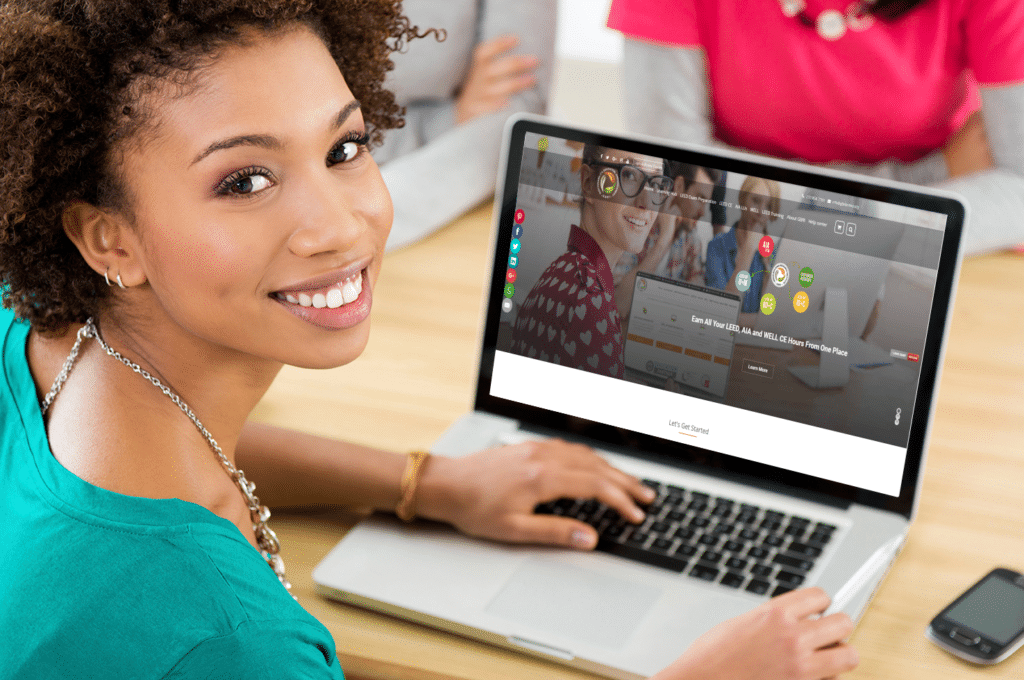 Interested in earning a new credential?
GBRI Platinum membership level will also include access to our All-Inclusive LEED Green Associate, LEED AP BD+C, LEED AP O+M & WELL AP Exam Prep packages.
Designed for students, licensed professionals, educators, and companies, our platform offers not only an inexpensive way to achieve your CE hours but also creates a diverse community —allowing you to network, connect and collaborate with experts and professionals.
What our users are saying !!
This is a good overview course covering the specifics of the WELL standard and certification process. It gives a high level, but quite comprehensive, coverage of the standard detailing all 7 concepts and their associated features, as well as a walk-through of the certification process from beginning to end.
I am preparing for my WELL AP exam and I found this course really helpful for covering pretty much everything about the WELL Building Standard (including all features by concept).
This course is great for those who have no WELL experience as well as those with significant WELL experience as it covers the entire WELL Building Standard in plain language with case studies and examples that assist you in comprehending the preconditions and optimizations. I would certainly recommend this course to those new to WELL, aspiring WELL APs, current WELL APs, and seasoned WELL APs.