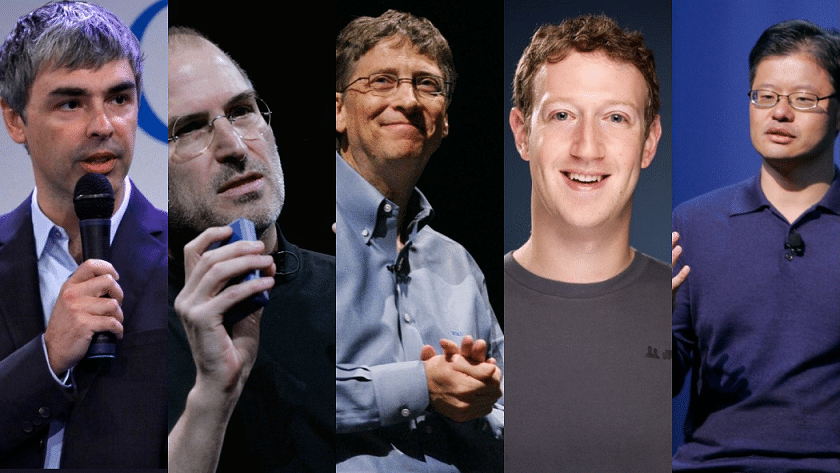 Thursday, February 23rd
@ 11AM – 12PM Eastern Time
Available On-demand As Well!
Reserve Yours Now!
Join us as we explore each of these tech giant's sustainability initiatives and what lessons we can learn and apply in our organizations and personal lives!
Back in the day, "The Big 5" referred to the African animals that were the most dangerous to hunt on foot – the African lion, African elephant, Cape buffalo, African leopard and rhinoceros – hopefully the only shooting of them these days is through the lens of a camera. The Big 5 tech giants, while not as wild or dangerous, love to compete and mark their territory. However, the new hunting ground is not Africa but the sustainability arena where Google, Apple, Microsoft, Facebook and Yahoo! compete for dominance. None of these tech giants need an introduction as we use many of their products and services on a daily basis.
Newer Courses Available On Any Device
Identify & understand the sustainability initiatives of the Big 5 Tech companies: Google, Apple, Microsoft, Facebook and Yahoo
Identify each of their role and impact on people
Analyze their role and impact onthe environment
Identify and learn about their green building initiatives
Apply lessons learned in our organizations and personal lives
What Are USGBC Pro-Reviewers Saying About This Course?
"This is a rather creatively crafted 1-hour course that helps exemplify Sustainability, not just through typical green initiatives …. It is an impressive illustration of how a digital backbone supports the material world – each time in their own unique ways. I would highly recommend the course to everyone ranging from sustainability enthusiasts to veteran practitioners." – Isilay Civan
How Does GBRI's Online Webinars and Courses Work?
Online Availability Allows You to View Our Sessions From Anywhere in The World
To attend the webinar, all you need is an internet connection, a web browser and speakers or headphones
You Can View The Session On-Demand Within 24 Hours of The Live Air Date.
Get This Course As Part of a Ready Made 15 or 30 Hour Package or With GBRI's Learning Hub Subscription And Access 300+Hours of Courses!
From LEED v4, UN Sustainable Development Goals, Biophilia, Public transportation, AIA green building case studies to Corporate Sustainability Reporting (CSR), WELL Building Standard and Olympics, this course series has something for everyone.
Satisfy your learning appetite and earn all of your LEED and AIA Continuing Education (CE) units in one place without breaking the bank.
Professionals may enjoy the courses live online, or watch them on-demand, or read them as articles (as some courses are offered in article format).
All courses are approved by USGBC GBCI and AIA for CE.
Share the post "The Big 5:Tech lions competing within the Sustainability territory!"